سرفصل های مهم
فصل 21
توضیح مختصر
زمان مطالعه

9 دقیقه

سطح

ساده
دانلود اپلیکیشن «زیبوک»
این فصل را می‌توانید به بهترین شکل و با امکانات عالی در اپلیکیشن «زیبوک» بخوانید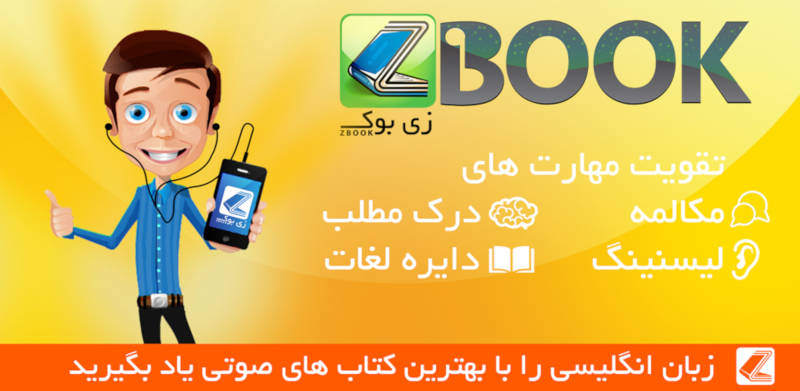 متن انگلیسی فصل
Chapter twenty one
Gathering Threads
'I want to talk to you, Eileen,' said Miss Bulstrode.
Eileen Rich followed Miss Bulstrode into the sitting room. Meadowbank was strangely quiet. There weren't many pupils left and the teachers didn't have much to do. Miss Johnson didn't like having so much free time; Miss Chadwick wandered round looking very unhappy, while Ann Shapland did a lot of gardening - working closely with Adam…
'I want to talk to you about Meadowbank,' said Miss Bulstrode. 'The school may be ruined - perhaps no one will come back.'
'No,' interrupted Eileen Rich. 'You mustn't let that happen. It would be wrong.' She almost shouted with passion. 'Meadowbank is a great school, and it must be saved.'
'I promise that I'll do all I can,' said Miss Bulstrode. 'But what I want to say is this - if Meadowbank survives I want you to be the next head teacher.'
'Me?' Eileen Rich stared at her. 'Me?'
'Yes, my dear,' said Miss Bulstrode. 'You.'
'I can't,' said Eileen Rich. 'I'm too young. I don't have enough experience.'
'You are the person I want to run this school when I retire,' said Miss Bulstrode firmly.
'But I thought - we all thought - that Miss Vansittart…'
'I did consider her very carefully for a long time,' admitted Miss Bulstrode. 'I'm sure everyone else thought Miss Vansittart would be the next head teacher. But I never said anything definite to her, and finally I decided she was not the person I wanted. I want someone with new ideas, who will think about the future. That's why I want you.'
'It would have been wonderful,' said Eileen Rich. 'Wonderful. But I really don't think I can - now. Perhaps I can think about it, Miss Bulstrode? I don't really know what to say.'
'Miss Rich's hair is always so untidy,' remarked Ann Shapland, looking up from her gardening as the teacher walked by. 'Why doesn't she cut it all off?'
'You should suggest it to her,' said Adam.
'I don't know her that well,' said Ann Shapland. She paused. 'Do you think that Meadowbank will be able to continue?'
'I don't know,' said Adam. 'Will you come back next term if it does?'
'No,' said Ann firmly. 'I've had enough of schools and working with women. And I don't like murder. I think I'll marry Dennis and settle down.'
'Dennis?' said Adam. 'You told me about him. I think you can do better.'
'Are you making me an offer?' said Ann.
'Certainly not,' said Adam. 'And you wouldn't like to marry a gardener.'
'I was wondering about marrying a secret agent,' said Ann.
'I'm not a secret agent,' said Adam.
'No, no, of course not,' said Ann. 'You're not a secret agent, Shaista wasn't kidnapped - everything's fine. I've heard that Shaista has been found in Switzerland,' she added. 'How did she get there?'
'I've no idea,' said Adam. 'It was Monsieur Hercule Poirot who found her.'
'Is he the funny little man who brought Julia Upjohn back from London?' asked Ann.
'Yes, that's him,' said Adam. 'He went to see my mother,' he added. 'And Jennifer Sutcliffe's mother. He seems to be fascinated with people's mothers.'
'Did he go and see Miss Rich's mother, and Chaddy's?' said Ann. 'Poor Miss Chadwick - look, here she comes now.' She watched Miss Chadwick's approach. 'She looks much older since Miss Vansittart's death. She really loves Meadowbank. I'll go and talk to her.'
Ann went to meet Miss Chadwick and together they walked back to the house.
'It's so quiet here now,' said Ann, looking round.
'It's awful,' said Miss Chadwick, 'awful! I can't get over it. I can't sleep at night. Meadowbank is ruined - after all those years of work.'
'It may be all right,' said Ann. 'People will soon forget about the murders.'
'But not quickly enough,' said Miss Chadwick grimly. 'Not quickly enough.'
Mademoiselle Blanche came out of the classroom at the end of her French lesson. She looked at her watch. Yes, she did have enough time.
She went upstairs to her room and got ready to go out. As she looked at herself in the mirror, she smiled. Sometimes it was good to be a person who no one noticed. It made it easy for her to use her sister Angele's references - and even her passport. Angele was dead, but she had enjoyed teaching and was very good at it. She herself found it very boring.
But she wasn't going to be a teacher for much longer. She was going to have money.
Mademoiselle Blanche picked up her handbag and went out of the house, through the front gate to the bus stop. When the bus arrived she got on, and a quarter of an hour later she got out in the nearest big town. She went to a large department store and began to look at dresses.
After a while she went upstairs to the Ladies' rest room and found a telephone. No one was near enough to overhear her. She called a number and waited to hear if the right voice answered. It did.
'You know who I am?' she said. 'Yes. I am speaking of some money that you owe. You have until tomorrow evening to pay this money into this bank account.' She gave the details. 'If not, I will tell the police what I saw on the night that Miss Springer died.' She put down the phone.
After doing a little shopping, Mademoiselle Blanche took the bus back to Meadowbank. She smiled to herself. She had asked for money, but not too much. The money would last for a while - and then she would ask for more. Life was going to be very pleasant in the future.
Back at Meadowbank Mademoiselle Blanche walked past the swimming pool, and watched Eileen Rich and Ann Shapland swimming and diving with the girls in the pool. She was in time for her afternoon classes. During her lesson the girls talked and didn't listen to her, but she hardly noticed. She wasn't going to be a teacher for much longer.
When the bell rang, Mademoiselle Blanche went upstairs to her room to tidy her hair before dinner. But, as she looked in the mirror, she saw a sudden movement behind her - so quick that she was completely surprised. As Mademoiselle Blanche opened her mouth to scream, a sandbag hit her silently on the back of her neck.
مشارکت کنندگان در این صفحه
تا کنون فردی در بازسازی این صفحه مشارکت نداشته است.
🖊 شما نیز می‌توانید برای مشارکت در ترجمه‌ی این صفحه یا اصلاح متن انگلیسی، به این لینک مراجعه بفرمایید.