سرفصل های مهم
فصل 04
توضیح مختصر
زمان مطالعه

11 دقیقه

سطح

سخت
دانلود اپلیکیشن «زیبوک»
این فصل را می‌توانید به بهترین شکل و با امکانات عالی در اپلیکیشن «زیبوک» بخوانید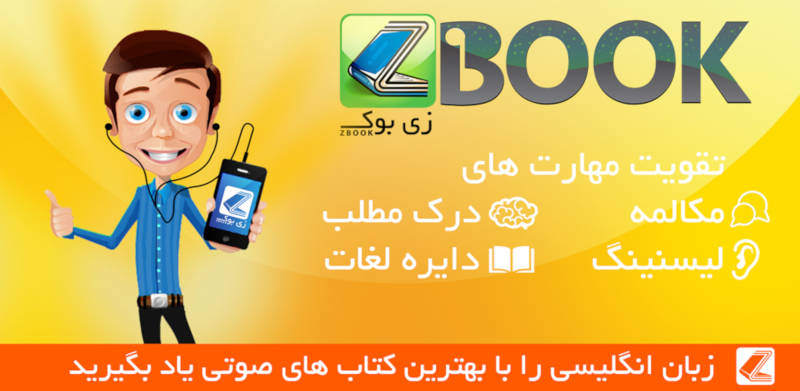 متن انگلیسی فصل
Chapter four
Return of a Traveller
'Oh dear!' said Mrs Sutcliffe, as she looked out of her hotel window. 'It's always raining in England.'
'It's lovely to be back,' said Jennifer. 'I love hearing everyone speak English in the streets, and I'm looking forward to having a really good afternoon tea, with lots of cakes.'
'Now let me make sure we have all our luggage,' said her mother. 'People are so dishonest these days. I'm sure that man on the boat was trying to steal my green bag. And there was another man on the train…' Mrs Sutcliffe counted. 'Yes - yes, that's all right. All fourteen pieces of luggage are here.'
'Can we have tea now?' said Jennifer. 'I'm very hungry.'
'All right, but I really need to rest, so you must go down by yourself. I don't know why your father couldn't leave work and meet us, especially as he hasn't seen us for three months.' She gave Jennifer some money for tea and watched her daughter leave the room.
After a few minutes there was a knock at the door. It was a young man in a dark blue uniform, carrying a tool bag. 'Electrician,' he said. 'I've come to repair the lights in the bathroom.'
Mrs Sutcliffe had just shown the electrician the bathroom when the telephone rang. 'Hello… Yes, Mrs Sutcliffe speaking.'
'My name is Derek O'Connor - I work for the government. Can I come up to your room, Mrs Sutcliffe? It's about your brother.'
'Bob? Do you have any news?'
'I'm afraid so - yes.'
'Oh… Oh, I see… Yes, come up. My room's on the third floor, number 310.' Mrs Sutcliffe sat down on the bed. She knew what the news must be.
Soon there was a knock on the door and Mrs Sutcliffe let in another young man. 'Please tell me,' said Mrs Sutcliffe. 'Bob's dead, isn't he?'
'Yes, Mrs Sutcliffe, I'm afraid so,' said O'Connor. 'Your brother was flying Prince Ali Yusuf out from Ramat and they crashed in the mountains. There was no definite news until a few days ago, but now the wreckage of the plane has been found. He and Prince Ali must have died immediately.'
'I'm not at all surprised,' said Mrs Sutcliffe. Her voice shook a little but she was in control of herself. 'I knew Bob would die young. He was always doing such dangerous things.' A tear fell down her cheek. 'It's such a shock.'
'I know - I'm very sorry.'
'Thank you for coming to tell me,' Mrs Sutcliffe said.
'There's something I have to ask you,' said O'Connor. 'Did your brother give you anything - a package - to bring back to England?'
She shook her head. 'No. Why do you think that?'
'Your brother had a rather important package, and we don't know where it is. He came to your hotel the day the revolution started.'
'I know,' said Mrs Sutcliffe. 'But all he left me was a note asking me to play golf the next day.' Another tear fell down her cheek. 'Oh dear, I need a handkerchief. Where's my bag? Perhaps I left it in the other room.'
'I'll get it for you,' said O'Connor.
He went through the bedroom door and stopped as he saw a young man bending over a suitcase. 'Electrician,' said the young man hurriedly. 'There's something wrong with the lights.'
O'Connor pressed the light switch. 'They seem all right to me,' he said pleasantly.
'I must be in the wrong room,' said the electrician. He quickly picked up his tool bag and left.
O'Connor frowned as he took Mrs Sutcliffe's bag back to her. 'Excuse me,' he said, and picked up the phone. 'Room 310 here. Have you just sent up an electrician?' He waited. 'No? No, I thought you hadn't. No, there's nothing wrong.'
He put down the phone and turned to Mrs Sutcliffe. 'The office didn't send up an electrician,' he told her. 'I think that man was a thief.'
Mrs Sutcliffe looked hurriedly in her bag. 'He hasn't taken anything. I still have all my money.'
'If your brother didn't give you a package,' said O'Connor, 'he might have hidden it in your luggage instead.'
'But why would Bob do such a thing?' asked Mrs Sutcliffe. 'It sounds very unlikely.'
'Would you mind if we searched your luggage now?' asked O'Connor. 'It might be very important. I can help,' he added persuasively. 'I'm very good at packing.'
'Oh well,' said Mrs Sutcliffe, 'I suppose so - if it's really important -'
'Mummy, why have you been unpacking?' Jennifer asked in surprise when she returned.
'Don't ask me why,' said her mother. 'It's possible that your Uncle Bob put something in my luggage to bring home. He didn't give you anything, Jennifer, did he?'
'No, he didn't,' said Jennifer. 'Have you been unpacking my things, too?'
'We've unpacked everything,' said Derek O'Connor cheerfully, 'and we haven't found anything. Can I order you a drink, Mrs Sutcliffe, while I pack up again?'
'I wouldn't mind a cup of tea,' said Mrs Sutcliffe.
O'Connor ordered the tea, then packed up Mrs Sutcliffe's things again quickly and neatly.
'There's just one thing more, Mrs Sutcliffe,' he said. 'I'd like you to be very careful. Are you staying in London long?'
'We're going back home to the country tomorrow, with my husband.'
'That's all right then. But if anything strange happens, call the police straight away.'
From a local newspaper:
A man named Andrew Ball appeared in court yesterday, charged with breaking into the house of Mr Henry Sutcliffe. Police arrested him as he tried to escape from the house, and nothing was taken. Ball admitted that he was guilty of trying to steal, saying that he had no work and was looking for money.
'I told you to have the lock on that side door repaired,' said Mr Sutcliffe to his wife.
'My dear Henry,' said Mrs Sutcliffe, 'I've been abroad for the last three months. And burglars can always find a way in if they really want to.'
'I don't understand,' said Jennifer. 'How did the police know the house was being burgled and get here in time to catch him?'
'It seems extraordinary that he didn't take anything,' commented her mother.
'Are you quite sure nothing's missing, Joan?' demanded her husband.
Mrs Sutcliffe sighed. 'It's very hard to know,' she said. 'There was such a mess in my bedroom.'
'Can I have some more pudding?' asked Jennifer.
'I suppose so,' said her mother, 'though I do hope they won't think you're too greedy at school. Meadowbank isn't an ordinary school, remember.'
'I don't think I really want to go to Meadowbank,' said Jennifer. 'I know a girl whose cousin said it was awful.'
'That's enough, Jennifer,' said Mrs Sutcliffe. 'You're very lucky to be going to Meadowbank. It's a very good school.'
When Andrew Ball had been sent to prison for three months, Derek O'Connor rang Colonel Pikeaway. 'We let Ball have plenty of time to search the house before we arrested him,' he told the Colonel, 'in case he knew where the jewels were. But he didn't find anything.'
'And neither did you,' replied Colonel Pikeaway. 'Perhaps we're wrong, and Rawlinson didn't hide the jewels in his sister's luggage.'
'Are there any other possibilities?' asked O'Connor.
'Oh, yes,' said the Colonel. 'They may still be in Ramat, hidden in the hotel or near the airstrip. Or maybe Mrs Sutcliffe had the package of jewels without knowing, and threw them into the sea on her way home.
'And that,' he added thoughtfully, 'might be the best place for them.'
مشارکت کنندگان در این صفحه
تا کنون فردی در بازسازی این صفحه مشارکت نداشته است.
🖊 شما نیز می‌توانید برای مشارکت در ترجمه‌ی این صفحه یا اصلاح متن انگلیسی، به این لینک مراجعه بفرمایید.