سرفصل های مهم
فصل 18
توضیح مختصر
زمان مطالعه

7 دقیقه

سطح

سخت
دانلود اپلیکیشن «زیبوک»
این فصل را می‌توانید به بهترین شکل و با امکانات عالی در اپلیکیشن «زیبوک» بخوانید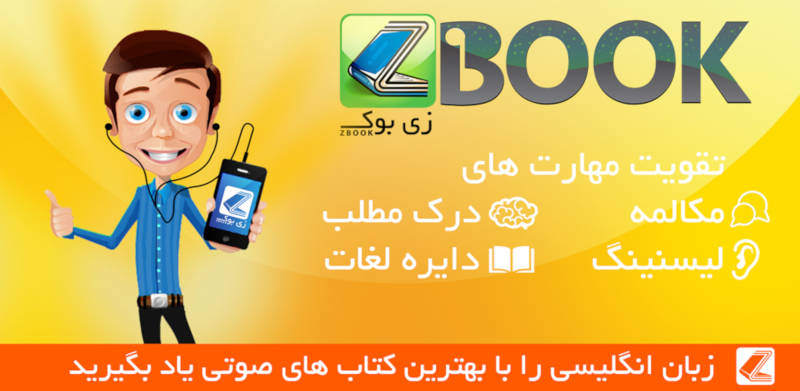 متن انگلیسی فصل
Chapter eighteen
Consultation
Miss Bulstrode had heard of Hercule Poirot and greeted him warmly. 'It was kind of you, Monsieur Poirot, to ring about Julia,' she said. 'Especially since with all the confusion here, we hadn't noticed she had gone. Perhaps it would have been better, Julia, to tell me what you were planning to do.'
'I didn't want to,' said Julia, 'in case someone heard me.'
'I'm not annoyed,' said Miss Bulstrode, 'but I would like to know exactly what's going on.'
'You permit?' said Hercule Poirot. He walked to the door, opened it and looked out, before shutting it very obviously. He returned, smiling widely.
'We are alone,' he said mysteriously. 'We can begin.'
Miss Bulstrode looked at the door and her eyebrows rose in surprise. She looked at Poirot and then slowly nodded her head. 'Now then, Julia,' she said. 'Tell me what's happened.'
Julia told her story again. When she finished, Hercule Poirot said, 'What Mademoiselle Julia found is now safely in the bank. It is hoped that no more unpleasant events will occur at Meadowbank.' He looked again towards the door.
'I think I understand,' said Miss Bulstrode.
'But it is important, Mademoiselle Julia, that you do not say anything about what you found, even to your friends,' added Poirot. 'Can you do that?'
'Yes,' said Julia. 'I won't tell anyone.'
Miss Bulstrode smiled. 'I hope your mother will be home soon,' she said. 'Inspector Kelsey tells me that they are trying hard to contact her - but buses in Anatolia are often delayed.'
'I can tell Mummy, can't I?' said Julia.
'Of course. Well, thank you, Julia,' Miss Bulstrode said. 'You'd better go to your class now.'
Julia left, closing the door behind her. Miss Bulstrode looked at Poirot. 'I think I understand,' she said again. 'You only pretended to shut the door - in fact you left it slightly open.'
Poirot nodded. 'Yes,' he said. 'If there was anyone who wanted to overhear, they now know that what Mademoiselle Julia found is in the bank. She should now be safe here.'
Hercule Poirot was in a meeting with Inspector Kelsey and Adam Goodman.
'Now the jewels have been found,' Kelsey was saying, 'this is a very sensitive situation. Some very important people don't want any stories about the jewels in the newspapers. Officially it's best that we know nothing about them.'
'Yes,' agreed Hercule Poirot slowly. 'It is best to say nothing about the jewels. It is possible, after all, that they may still be hidden somewhere in Ramat.'
Inspector Kelsey sighed with relief. 'Thank you, Monsieur Poirot. Unofficially, these important people would like to leave the jewels with you.'
'I do not object.' said Poirot. 'Let us leave it at that. We have more serious things to think about, have we not? The jewels are valuable, but I say that human life is worth more.'
'You're right, Monsieur Poirot,' said Inspector Kelsey. 'We must catch this murderer. We'd be very interested to know what you think.'
'Then tell me, if you please,' said Poirot, 'all that is known so far.' He settled down to listen.
When Inspector Kelsey and Adam Goodman had told him everything, Hercule Poirot closed his eyes and slowly nodded his head. 'Let us start with the kidnapping of Princess Shaista,' he said. 'From what you have said, Inspector, it does not make much sense.'
'That's what I thought,' said Kelsey slowly. 'And though there have been ransom demands, they aren't genuine. No one has collected the ransom money.'
'So Princess Shaista was not kidnapped for ransom money, and it is clear that she did not know where the jewels were hidden. So there must be some other reason…'
He sat in silence, frowning, for a moment or two. Then he sat up, and asked a question. 'Her knees.' he said. 'Did you ever notice Princess Shaista's knees?'
Adam stared at him in astonishment.
'No,' he said. 'Why should I? The girls wear skirts most of the time, which cover their knees.'
'In the swimming pool, perhaps?' suggested Poirot hopefully.
'I never saw Shaista go swimming,' said Adam. 'I expect it was too cold for her. So what do you mean? Does she have a scar, or something like that?'
'No, no, that is not it at all. Ah well, instead I will contact my old friend, the Chief of Police in Switzerland. He may be able to help us.'
'Shaista was at school in Switzerland,' said Kelsey. 'Did anything happen there?'
'It is possible, yes,' said Poirot. He paused. 'But now we pass from kidnapping to something more serious. Murder.'
مشارکت کنندگان در این صفحه
تا کنون فردی در بازسازی این صفحه مشارکت نداشته است.
🖊 شما نیز می‌توانید برای مشارکت در ترجمه‌ی این صفحه یا اصلاح متن انگلیسی، به این لینک مراجعه بفرمایید.