سرفصل های مهم
فصل 10
توضیح مختصر
زمان مطالعه

8 دقیقه

سطح

متوسط
دانلود اپلیکیشن «زیبوک»
این فصل را می‌توانید به بهترین شکل و با امکانات عالی در اپلیکیشن «زیبوک» بخوانید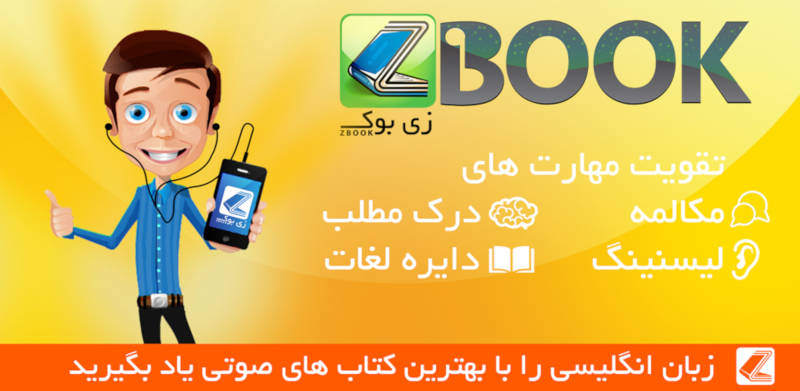 متن انگلیسی فصل
CHAPTER TEN
Vivian Dubois tore up Adele Fortescue's letter angrily. Adele had telephoned him three times, and now she had written. On the whole, writing was far worse. He went to the telephone. 'Can I speak to Mrs Adele Fortescue, please?' A minute or two later he heard her voice.
'Vivian, at last! Oh, darling, the police have finally gone!'
'Yes, yes, but look here, Adele, we've got to be careful. Don't telephone me and don't write. Just for now, you understand? We must be careful. And Adele, my letters to you. You did burn them, didn't you?' There was a moment's hesitation before Adele Fortescue said, 'Of course.'
'That's all right then. You'll hear from me soon.' He didn't like that hesitation. His letters were innocent enough, he thought, but he could not be sure. Even if Adele had not already burnt his letters, would she have the sense to burn them now? Where did she keep them? Probably in that sitting room of hers upstairs in that fake antique desk. She had said there was a secret drawer in it. Secret drawer! That wouldn't fool the police for long. But there were no police at the house now. They were probably busy looking for how Rex Fortescue was poisoned. They would not have done a room-by-room search of the house. It was possible that if he acted at once…
Mary Dove paused at the window on the stairs, and in the late afternoon light outside noticed a man disappearing behind some bushes. Was it Lance Fortescue, walking round the garden before coming in to face a possibly unfriendly family? In the hall she saw Gladys, who jumped in surprise when she saw her.
'Was that the telephone I heard just now?' Mary asked.
'Oh, that was a wrong number.' Gladys sounded breathless. 'And before that, it was Mr Dubois. He wanted to speak to the mistress.'
Mary said, 'Haven't you taken the tea in yet? It's twenty minutes to five. Bring it in now, will you?' Mary Dove went into the library and Gladys went to the kitchen, where Mrs Crump was making a pie. 'The library bell's been ringing and ringing. It's time you took in the tea, my girl.'
'All right, all right, Mrs Crump.'
Gladys went into the pantry. She wasn't going to make sandwiches. They had cakes and biscuits and scones and honey. She had other things to think about. She made the tea in the silver pot, then carried the tea things on the big silver tray through to the library. She went back for the other tray with the food on it and had carried it as far as the hall, when the sudden ringing of the clock in the hall at five o'clock made her jump.
In the library, Adele Fortescue said sharply to Mary Dove, 'Where is everybody?'
'I really don't know, Mrs Fortescue. Miss Elaine came in some time ago and I think Mrs Jennifer's writing letters in her room. I'll tell her that tea is ready.'
Going towards the door, she stood aside as Elaine Fortescue came into the room, then stopped for a moment in the hall. A large tray with cakes and scones on it was on one of the hall tables and she thought she heard Jennifer Fortescue walking upstairs. Nobody, however, came down the stairs and Mary went up and along the corridor. She knocked on a door and Mrs Jennifer's voice said, 'Come in.' Mary opened the door. 'Tea is just about to be served, Mrs Jennifer.' She was rather surprised to see Jennifer Fortescue taking off a warm coat. 'I didn't know you'd been out,' said Mary.
Jennifer sounded slightly out of breath. 'Oh, I was just in the garden, getting a little fresh air. But really, it was too cold.' Jennifer Fortescue followed Mary out of the room.
Downstairs in the hall, to Mary's surprise, the tray of food was still on the table. She was about to go and call Gladys when Adele Fortescue appeared in the door of the library, saying, 'Aren't we ever going to have anything to eat for tea?'
Quickly, Mary picked up the tray and took it in. She was carrying the empty tray out again when the front door bell rang. Mary went to the door. If this was Lance Fortescue at last, she was rather curious to see him.
'How unlike the rest of the Fortescues,' Mary thought, as she looked up into the dark, handsome face. She said quietly, 'Mr Lance Fortescue?'
'Himself.'
Mary looked past him. 'Your luggage?'
'I've paid the taxi. This is all I've got.' He picked up a medium-sized bag.
'Oh, I thought you walked up. And your wife?'
'My wife won't be coming. At least, not just yet.'
'I see. Come this way, Mr Fortescue. Everyone is having tea.' She took him to the library door and left him there. She thought to herself that Lance Fortescue was a very attractive man. A second thought followed the first, probably a great many other women thought so, too.
'Lance!' Elaine threw her arms round his neck with delight. He took them away gently and looked around the room.
'This is Jennifer?'
Jennifer Fortescue looked at him with curiosity. 'I'm afraid Percival's been delayed in town,' she said. 'He has to organize everything. You really have no idea what we're all feeling.'
'It must be terrible for you,' said Lance seriously, then he turned to the woman on the sofa, who was sitting with a piece of scone and honey in her hand.
'Of course,' cried Jennifer, 'you don't know Adele, do you?' Lance said quietly, 'Oh yes, I do,' as he took Adele Fortescue's hand in his. As he looked down at her, her eyelids fluttered. She said in her lovely soft voice, 'Sit down here on the sofa beside me, Lance. I'm so glad you've come, we badly need another man in the house.' Lance said, 'You must let me do everything I can to help.'
'The police here. They think… they think…' she broke off and cried out passionately. 'Oh, it's awful! He was poisoned, and I really do believe they think it was one of us.'
Lance gave her a sudden quick smile. 'It's no good worrying,' he said, and changing the subject, exclaimed, 'Oh what a wonderful chocolate cake. I must have some.' Cutting himself a slice, he asked, 'Is Aunt Effie alive still?'
'Oh, yes, Lance. She won't come down and have meals with us, but she's quite well. Only she's getting very strange,' said Elaine.
'She always was strange,' said Lance. 'I must go up and see her after tea. And who's the young lady with the soft voice and sweet face who let me in? What goes on behind it, I wouldn't like to say.'
'That,' said Jennifer, 'is Mary Dove. She looks after everything for us.'
'Does she, now?'
Adele said, 'She's really very useful.'
'But what is so nice,' said Jennifer, 'is that she knows her place.'
'Clever Mary Dove,' said Lance, and took another piece of chocolate cake.
مشارکت کنندگان در این صفحه
تا کنون فردی در بازسازی این صفحه مشارکت نداشته است.
🖊 شما نیز می‌توانید برای مشارکت در ترجمه‌ی این صفحه یا اصلاح متن انگلیسی، به این لینک مراجعه بفرمایید.