سرفصل های مهم
فصل 23
توضیح مختصر
زمان مطالعه

7 دقیقه

سطح

خیلی سخت
دانلود اپلیکیشن «زیبوک»
این فصل را می‌توانید به بهترین شکل و با امکانات عالی در اپلیکیشن «زیبوک» بخوانید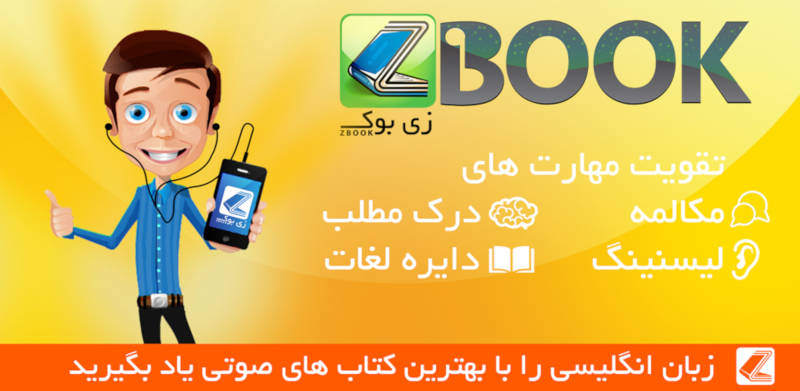 متن انگلیسی فصل
CHAPTER TWENTY THREE
On the train on the way back down to Baydon Heath, Inspector Neele read the news in The Times with only half his brain taking it in. He read of an earthquake in Japan; of the discovery in Tanganyika of valuable uranium, needed to make nuclear weapons; of the body of a sailor found on the beach near Southampton. All these items made a strange kind of pattern in the back of his mind and when he reached Yewtree Lodge he had made a decision. He said to Sergeant Hay, 'Where's Miss Marple? I'd like to see her.'
Miss Marple arrived a few minutes later, looking quite pink. 'You want to see me, Inspector Neele? I do hope I haven't kept you waiting. I was in the kitchen talking to Mrs Crump about her wonderful cooking.'
'What you really wanted to talk to her about,' said Inspector Neele, 'was Gladys Martin?'
Miss Marple nodded. 'Yes. Gladys. You see, Mrs Crump was able to tell me about her behaviour lately and the things she said. I really think, you know, that things are becoming very much clearer, don't you?'
'I do and I don't. Look here, Miss Marple, I've heard something about you at the Yard.' He smiled, 'It seems you're fairly well known there.'
'I don't know how it is,' said Miss Marple, 'but I so often seem to get mixed up in crimes and strange events.'
'You've got a reputation.' said Inspector Neele, 'and you and I have different points of view. But our base is the same. This murder benefits certain people. One person in particular. The second murder benefits the same person. But the third murder - well, you could say the third murder was done to keep the murderer safe.'
'But which do you call the third murder?' Miss Marple asked. Her eyes, a very bright blue, looked intelligently at the Inspector. He nodded. 'Yes. When the Assistant Comissioner was speaking to me of these murders, something that he said seemed to me to be wrong. That was it. The nursery rhyme says: the king in his counting house, the queen in the parlour and the maid hanging out the clothes.'
'Exactly,' said Miss Marple. 'But actually Gladys must have been murdered before Mrs Fortescue, mustn't she?'
'I think so,' said Neele. 'Her body wasn't discovered till late that night, but she must almost certainly have been murdered round about five o'clock, because otherwise she would have taken the second tray into the drawing room. She took one tray in with the tea on it, and then she saw or heard something. It might have been Dubois coming down the stairs from Mrs Fortescue's room. It might have been Gerald Wright coming in at the side door. Whoever it was persuaded her to leave the tea tray and go out into the garden. And once that had happened I believe she was killed immediately.'
'You're quite right,' said Miss Marple. 'It was never a case of "the maid was in the garden hanging up the clothes". She wouldn't be hanging up clothes at that time of the evening and the clothes peg was simply to make the thing fit in with the rhyme.'
'It fits,' said Neele, 'but I'm going to describe my side of the case now, Miss Marple. I'm going by the simple facts and the reasons for which sane people do murders. First, the death of Rex Fortescue, and who benefits by his death. Well, most of all, Percival. If a hundred thousand pounds had to be paid to Adele Fortescue according to her husband's will, Consolidated would have been finished as a business. But she didn't live longer than a month after her husband's death and the person who gained from her death was Percival Fortescue again. But although he could have put the taxine into the marmalade, he couldn't have poisoned his stepmother or strangled Gladys. According to his secretary he was in his city office at five o'clock that afternoon, and he didn't arrive back here until nearly seven. However, there are other people who had a perfectly good motive.'
'Mr Dubois, of course,' said Miss Marple. 'And that young Mr Wright. Whenever there is any question of gain, one has to be very suspicious. Never trust anyone.'
Neele smiled. Miss Marple never failed to surprise him! 'Always think the worst, eh?' he asked.
'Oh yes,' said Miss Marple. 'Always!'
'All right,' said Neele, 'let's think the worst. Dubois could have done it, Gerald Wright could have done it if he had been working together with Elaine Fortescue and she put the taxine in the marmalade. Jennifer Fortescue could have done it, but none of them seem to have any connection with blackbirds and pockets full of rye. That's your theory and it points to one person. Mrs MacKenzie's in a mental hospital and her son Donald was killed in the war. That leaves the daughter, Ruby MacKenzie. And if your theory is correct, if this whole series of murders is because of the old Blackbird Mine business, then Ruby MacKenzie must be here in this house, and there's only one person that Ruby MacKenzie could be.'
'I think, you know,' said Miss Marple, 'that you may not be seeing the whole picture, Inspector.'
Inspector Neele paid no attention. 'Just one person,' he said. He got up and went out of the room.
Mary Dove was in her sitting room. How wonderfully self- controlled the girl was, Neele thought. She said calmly, 'Yes, Inspector? What can I do for you?'
Inspector Neele said quietly, 'Is your real name Dove?'
Mary raised her eyebrows. 'Are you suggesting that my name is not Mary Dove?'
'I'm suggesting that your name is Ruby MacKenzie. Is your name Ruby MacKenzie?'
'I have told you my name is Mary Dove. Do you want to see my birth certificate?'
'You might have the birth certificate of a Mary Dove. That Mary Dove might be a friend of yours or might be someone who had died.'
'Yes, there are a lot of possibilities, aren't there?' There was laughter now in Mary Dove's voice. 'I think you know, Inspector, that you have to prove I am this Ruby MacKenzie, whoever she is.' Looking him straight in the eyes, Mary Dove said, 'Yes, Inspector. Prove that I'm Ruby MacKenzie, if you can.'
مشارکت کنندگان در این صفحه
تا کنون فردی در بازسازی این صفحه مشارکت نداشته است.
🖊 شما نیز می‌توانید برای مشارکت در ترجمه‌ی این صفحه یا اصلاح متن انگلیسی، به این لینک مراجعه بفرمایید.