سرفصل های مهم
فصل 21
توضیح مختصر
زمان مطالعه

6 دقیقه

سطح

ساده
دانلود اپلیکیشن «زیبوک»
این فصل را می‌توانید به بهترین شکل و با امکانات عالی در اپلیکیشن «زیبوک» بخوانید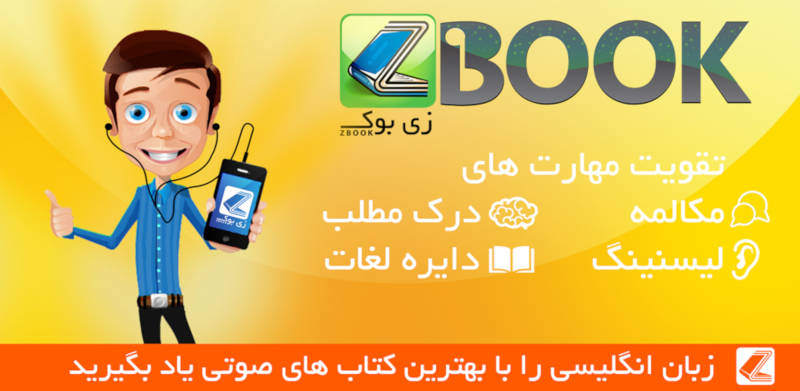 متن انگلیسی فصل
CHAPTER TWENTY ONE
It was getting dark. Miss Marple had taken her knitting over to the glass doors in the library. Looking out she saw Pat Fortescue walking up and down outside. Miss Marple opened the door and called, 'Come in, my dear. It's much too damp for you to be out there without a coat on.'
Pat came in and closed the door behind her and turned on two of the lamps. 'Yes,' she said, 'it's not a very nice afternoon.' She sat down on the sofa by Miss Marple. 'What are you making?'
'Oh, just a little baby's coat, dear. I always make the second size. Babies so soon grow out of the first size.'
Pat stretched out long legs towards the fire. 'It's nice in here today,' she said. 'With the fire and the lamps and you knitting things for babies. It all seems just like England ought to be.'
'It's like England is,' said Miss Marple. 'There are not so many Yewtree Lodges, my dear.'
'I don't believe anybody was ever happy here, in spite of all the money and the things they had. Oh, how I want to get away from here!' She looked at Miss Marple and smiled suddenly. 'Do you know, Lance told me to stay as close to you as I could. He seemed to think I would be safe that way.'
'Your husband's no fool,' said Miss Marple.
'No. Somebody in this house is mad, and madness is always frightening, because you don't know how mad people's minds will work. You don't know what they'll do next.'
'My poor child,' said Miss Marple.
'Oh, I'm all right, really. I ought to be tough enough by now.' Miss Marple said gently, 'You've had a lot of unhappiness, haven't you, my dear?'
'Oh, I've had some very good times, too. I had a lovely childhood in Ireland, riding horses, swimming in the sea when the weather was good… It was afterwards - when I grew up - that things seemed always to go wrong.'
'Your first husband was a pilot in the war, wasn't he?'
'Yes. We had only been married about a month when Don's plane was shot down. I thought at first I wanted to die, too. And yet - in the end - I almost began to see that it had been the best thing. Don was brave and reckless - all the qualities that are needed in a war. But I don't believe peace would have suited him. He would have fought against things. He was - well, antisocial in a way. No, he wouldn't have fitted in.'
'It's wise of you to see that, my dear. And your second husband?'
'Freddy? We were very happy together, but Freddy wasn't very honest in his horse-racing business. However, it didn't seem to matter, between us two, that is. Because, you see, Freddy loved me and I loved him and I tried not to know what was happening. That wasn't very brave, I suppose, but I couldn't have changed him you know. You can't change people.'
'No,' said Miss Marple, 'you can't change people.'
'Then things went wrong and he shot himself and I went out to Kenya to stay with some friends there. And I met Lance.' Her face softened, then after a short pause she said, 'Tell me, Miss Marple, what do you really think of Percival?'
'Well, I don't think he likes my being here very much.'
Pat laughed suddenly. 'He's mean. He goes over the housekeeping accounts with Miss Dove, complaining about every item. But Miss Dove manages to win every time. She's really rather wonderful, don't you think?'
'Yes, indeed,' agreed Miss Marple. 'She reminds me of Mrs Latimer in my own village, St Mary Mead. She ran the Girl
Guides, and indeed, she ran practically everything there. She had been doing it for five years when we discovered that… oh, but I mustn't gossip. You must forgive me, my dear.'
'Is St Mary Mead a very nice village?'
'Well, it's quite a pretty village. There are some nice people living in it and some extremely unpleasant people as well. Human nature is much the same everywhere, is it not?'
'You go up and see Miss Ramsbottom a lot, don't you?' said Pat. 'Now she really frightens me. She sits up there and thinks about wickedness. Well, she might have felt in the end that it was up to her to deliver justice.'
'Is that what your husband thinks?'
'I don't know what Lance thinks about the murders really. But I'm quite sure of one thing - that he believes that the murderer is someone who's mad, and it's someone in the family. And I don't see how it can be anybody from outside. And so - and so that's why there's this terrible atmosphere here. Everyone is watching everybody else. Only something's got to happen soon.'
'There won't be any more deaths,' said Miss Marple. 'The murderer's got what he or she wanted, you see.'
'And what is that?'
Miss Marple shook her head - she was not yet quite sure herself.
مشارکت کنندگان در این صفحه
تا کنون فردی در بازسازی این صفحه مشارکت نداشته است.
🖊 شما نیز می‌توانید برای مشارکت در ترجمه‌ی این صفحه یا اصلاح متن انگلیسی، به این لینک مراجعه بفرمایید.