سرفصل های مهم
فصل 13
توضیح مختصر
زمان مطالعه

8 دقیقه

سطح

سخت
دانلود اپلیکیشن «زیبوک»
این فصل را می‌توانید به بهترین شکل و با امکانات عالی در اپلیکیشن «زیبوک» بخوانید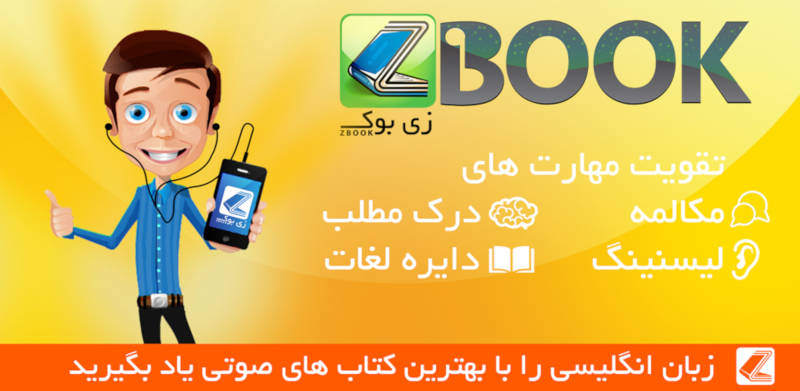 متن انگلیسی فصل
CHAPTER THIRTEEN
Inspector Neele's first thought was that the old lady had gone mad. 'Blackbirds?' he repeated.
Miss Marple nodded and said,
'Sing a song of sixpence, a pocketful of rye,
Four and twenty blackbirds baked in a pie.
When the pie was opened the birds began to sing.
Wasn't that a dainty dish to set before the king?
The king was in his counting house, counting out his money,
The queen was in the parlour eating bread and honey,
The maid was in the garden hanging out the clothes,
When there came a little di@key bird and nipped off her nose.'
'My goodness,' Inspector Neele said.
'I mean, it does fit,' said Miss Marple. 'Rex Fortescue. Rex means King. In his Counting House, in other words at his place of work, dealing with money. And Mrs Fortescue, the Queen in the parlour, eating bread and honey. And so, of course, the murderer had to put that clothes peg on poor Gladys's nose.'
'You mean the whole thing is crazy?'
'Well, it is certainly very strange. But you really must make inquiries about blackbirds. Because there must be blackbirds!'
It was at this point that Sergeant Hay came into the room saying urgently, 'Sir.' He broke off at the sight of Miss Marple.
Inspector Neele said, 'Thank you, Miss Marple. I'll think about what you've said. As you are interested in the girl, perhaps you would like to look at the things from her room. Sergeant Hay will show you them in a few minutes.'
Miss Marple nodded her head and went out.
'Blackbirds!' said Inspector Neele to himself. 'Yes, Hay, what is it?'
'Sir,' said Sergeant Hay. 'Look at this.' He showed him an object wrapped in a handkerchief. 'I found it in the bushes,' said Sergeant Hay. 'It could have been thrown there from one of the back windows.'
It was a nearly full pot of marmalade.
In his mind, the Inspector saw a new pot of marmalade; he saw hands carefully removing its cover; he saw a small amount of marmalade being removed, mixed with a preparation of Taxine and replaced in the pot, the top smoothed over and the lid carefully replaced.
'And,' said Sergeant Hay, 'Mr Fortescue was the only one that had marmalade for breakfast. The others had jam or honey.'
Neele nodded. 'That made it very simple, didn't it?' In his mind he saw the breakfast table now. Rex Fortescue stretching out his hand for the marmalade pot, taking out a spoonful and putting it on his toast. And afterwards? The pot of marmalade being replaced by another with exactly the same amount taken from it. And then an open window. A hand and an arm throwing that pot out into the bushes. The only thing he couldn't see was whose hand and arm it was.
Inspector Neele said in a business-like voice, 'Well, we'll have to get this analysed. How do they order marmalade and where is it kept?'
'Marmalade comes in six pots at a time. A new pot would be taken into the pantry when the old one was nearly empty.'
'That means,' said Neele, 'that the Taxine could have been put into the marmalade several days before it was actually put onto the breakfast table. And anyone who was in the house, or who could have got into the house, could have done it.'
Inspector Neele went to look for Mary Dove. She asked, 'Did you want to see me about something?'
Neele said pleasantly, 'It's becoming important to get exact times clear. Members of the family all seem a little unsure about times. You, Miss Dove, have been extremely accurate. Now, the last time you saw Gladys Martin was in the hall before tea, and that was at twenty minutes to five?'
'Yes.'
'Where were you coming from?'
'From upstairs - I had heard the telephone.'
'Gladys had answered the telephone?'
'Yes. It was a wrong number,' said Miss Dove.
'And that was the last time you saw her?'
'She brought the tea tray into the library about ten minutes later.'
'After that Miss Elaine Fortescue came in?'
'Yes, about three minutes later. Then I went up to tell Mrs Jennifer tea was ready.'
'Did you usually do that?' Neele asked.
'No - people came in to tea when they pleased - but Mrs Adele Fortescue asked where everybody was. I thought I heard Mrs Jennifer coming - but that was a mistake…'
Neele interrupted. 'You mean you heard someone upstairs moving about?'
'Yes - but no one came down, so I went up. Mrs Jennifer was in her bedroom. She had been out for a walk.'
'The time was then…?' asked Neele 'Oh - nearly five o'clock.'
And Mr Lance Fortescue arrived - when?'
'A few minutes after I came downstairs - I thought he had arrived earlier - but…'
Inspector Neele interrupted, 'Why did you think he had arrived earlier?'
'Because I thought I had seen him through the window. I caught a glimpse of someone through the yew bushes - and I thought it would be him.'
'This was when you were coming down after telling Mrs Jennifer Fortescue tea was ready?'
Mary corrected him, 'No, when I came down the first time.' Inspector Neele kept his inner excitement out of his voice as he said, 'It couldn't have been Lance Fortescue. His train arrived at Baydon Heath at 4.37. He had to wait for a taxi. It was actually nearly a quarter to five (five minutes after you had seen the man in the garden) when he left the station and it is a ten-minute drive. He paid the taxi at the gate here at about five minutes to five at the earliest.'
'I'm sure I did see someone.'
'He was going - which way?'
'Along behind the yew bushes towards the east side of the house.'
'There is a side door there. Is it kept locked?'
'Not until the house is locked up for the night.'
'Anyone could have come in by that side door without being seen by any of the household?'
'Yes.' She added quickly, 'You mean - the person I heard later upstairs could have come in that way? Could have been hiding - upstairs? But who…?'
'That we have to find out. Thank you, Miss Dove.'
As she turned to go, Inspector Neele said in a casual voice, 'By the way, you can't tell me anything about blackbirds, can you?' For the first time Mary Dove looked surprised. 'You mean that silly business last summer? It must, I think, have been some nasty joke. Four dead blackbirds were on Mr Fortescue's desk in his study here, and then more were found in a pie.'
'Any sort of reason behind it - any connection with blackbirds?'
Mary shook her head. 'I don't think so.'
'Was Mr Fortescue annoyed?'
'Of course.'
'But he was not upset in any way?'
'I really can't remember.'
'I see,' said Inspector Neele.
Mary Dove once more turned away, but this time, he thought, she went slowly, as if she would like to know more of what was in his mind. Well, Miss Marple had suggested that there would be blackbirds and, sure enough, there the blackbirds were! Inspector Neele was not going to let this blackbird business take his attention away from the logical investigation of murder by a sane murderer for a sane reason. But of course he would still consider the crazier possibilities of the case.
مشارکت کنندگان در این صفحه
تا کنون فردی در بازسازی این صفحه مشارکت نداشته است.
🖊 شما نیز می‌توانید برای مشارکت در ترجمه‌ی این صفحه یا اصلاح متن انگلیسی، به این لینک مراجعه بفرمایید.