سرفصل های مهم
فصل 16
توضیح مختصر
زمان مطالعه

8 دقیقه

سطح

خیلی سخت
دانلود اپلیکیشن «زیبوک»
این فصل را می‌توانید به بهترین شکل و با امکانات عالی در اپلیکیشن «زیبوک» بخوانید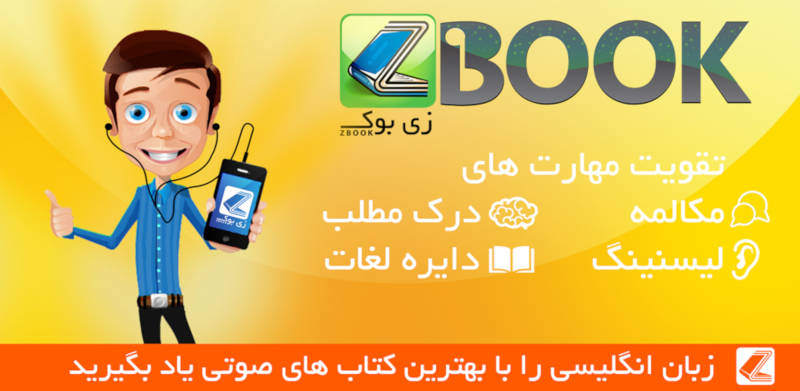 متن انگلیسی فصل
CHAPTER SIXTEEN
Mr Ansell was anxious to help the police in every way possible. Yes, he said, he had made a will for the late Mrs Adele Fortescue. He had not done any legal business before that for Mrs Fortescue or for any of the Fortescue family. 'Naturally,' said Mr Ansell, 'she didn't want to go to her husband's firm of lawyers.'
The facts were simple. Adele Fortescue had made a will leaving everything she possessed to Vivian Dubois.
'But I understood,' said Mr Ansell, 'that she didn't actually have much to leave.'
Inspector Neele nodded. At the time Adele Fortescue made her will that was true. But since then Rex Fortescue had died, and Adele Fortescue had inherited 100,000 pounds and that now belonged to Vivian Edward Dubois.
At the Golf Hotel, Inspector Neele found Vivian Dubois nervously waiting for him.
'I do hope you realize, Inspector Neele, that it is very inconvenient for me to have to stay on. I really have important business.'
'I didn't know you were in business, Mr Dubois,' said Inspector Neele in a friendly way. 'Mrs Fortescue's death must have been a terrible shock to you. You were great friends, were you not?'
'Yes, the whole thing is terrible.'
'You actually telephoned her, I believe, on the afternoon of her death? About four o'clock. Do you remember what your conversation was about, Mr Dubois?'
'I think I asked her how she was feeling and if there was any further news about her husband's death - a more or less ordinary inquiry.'
'I see,' said Inspector Neele. 'And then you went out for a walk?'
'Er - not a walk, I went and played golf.'
'I think not, Mr Dubois. The doorman here saw you walking down the road towards Yewtree Lodge.'
Dubois's eyes met his, then moved away again nervously. 'I'm afraid I can't remember, Inspector.'
'Perhaps you actually went to visit Mrs Fortescue?'
Dubois said sharply, 'No. No. I never went near the house.'
'Where did you go, then?'
'Oh, I… down the road as far as the pub. The Three Pigeons, and then I turned around and came back by the golf course.' The Inspector shook his head. 'You know, Mr Dubois,' he said pleasantly, 'I think we'll have to ask you for a statement and perhaps you should have a solicitor present.'
The colour left Dubois' face. 'You're threatening me! I had nothing to do with it at all, I tell you! Nothing!'
'Come now, Mr Dubois, you were at Yewtree Lodge about half-past four on that day. Somebody saw you. Didn't you go in by the side door and up the stairs to Mrs Fortescue's sitting room? You were looking for something in the desk there?'
'You've got the letters, I suppose,' said Dubois. 'But they don't mean what you think they mean.'
'You're not denying are you, that you were a very close friend of Mrs Fortescue's?'
'No - but don't think that we - that she - ever thought of killing Rex Fortescue. I'm not that kind of man!'
'But perhaps she was that kind of woman?'
'Nonsense! Wasn't she killed, too? So didn't the same person who killed her husband kill her?'
'Possibly. But it's also possible that Mrs Fortescue murdered her husband, and that after his death she became a danger to someone else. Someone who had, perhaps, not helped her with what she had done but who had at least encouraged her and provided the motive. She might be a danger to that person.'
Dubois said nervously, 'You can't build up a case against me. You can't.'
'She left all her money to you.'
'I don't want the money!'
'Of course, it isn't very much,' said Inspector Neele.
'But I thought her husband…' He stopped dead.
'Did you, Mr Dubois?' said Inspector Neele, and there was no friendliness now in his voice. 'That's very interesting. I wondered if you knew exactly what Rex Fortescue's will said.'
Inspector Neele's second interview at the hotel was with Mr Gerald Wright, a very superior young man, not unlike Vivian Dubois in appearance.
'What can I do for you, Inspector Neele?' he asked.
'I thought you might be able to help us with a little information, Mr Wright, in connection with the recent events at Yewtree Lodge.'
'I know nothing. I was actually in the Isle of Man when Mr Rex Fortescue was killed.'
'You arrived here very shortly afterwards, Mr Wright. You had a telegram, I believe, from Miss Elaine Fortescue. And you are, I understand, to be married?'
'Quite right, Inspector Neele.'
'I understand that Mr Fortescue refused to give his permission and told you that if his daughter married against his wishes, he would not give her any money to live on. You then broke off the engagement.'
Gerald Wright smiled. 'Not exactly true, Inspector Neele. Actually, Rex Fortescue was a capitalist and my political beliefs would not let me live off his money.'
'But you have no objection to marrying a woman who has just inherited 50,000 pounds?'
Gerald Wright gave a satisfied smile. 'Not at all, Inspector Neele. The money will be used to help other people.'
'Mr Wright, Mrs Adele Fortescue died as a result of cyanide poisoning on the afternoon of November 5th. As you were in the neighbourhood of Yewtree Lodge on that afternoon, I thought you might have seen or heard something that might help our investigations.'
'And why do you believe that I was in the neighbourhood of Yewtree Lodge?'
'You left this hotel at a quarter-past four. After you left the hotel you walked down the road towards Yewtree Lodge. It seems natural to believe that you were going there.'
'I already had an arrangement to meet Elaine at the hotel at six. I went for a walk and returned to the hotel just before six o'clock. Elaine, quite naturally, did not keep her appointment.'
'Did anybody see you on this walk, Mr Wright?'
'No one I knew.'
'So I've only got your word that you were where you say you were?'
Gerald Wright continued to smile in a superior way, 'Very sad for us both, Inspector, but there it is.'
Inspector Neele said softly, 'Then if someone said they looked out of a window and saw you in the garden of Yewtree Lodge at about four thirty-five…' He paused and left the sentence unfinished.
Gerald Wright shook his head. 'It was getting dark by then. I think it would be difficult for anyone to be sure.'
'Do you know Mr Vivian Dubois, who is also staying here?'
'Dubois? Is that the tall, dark man who wears very brightly coloured ties?'
'Yes. He also was out for a walk that afternoon. You did not notice him in the road by any chance?'
'No. No. I can't say I did.' Gerald Wright looked for the first time slightly worried.
Inspector Neele said thoughtfully, 'It wasn't really a very nice afternoon for walking, especially after dark. It's strange how full of energy everyone seems to have felt.'
مشارکت کنندگان در این صفحه
تا کنون فردی در بازسازی این صفحه مشارکت نداشته است.
🖊 شما نیز می‌توانید برای مشارکت در ترجمه‌ی این صفحه یا اصلاح متن انگلیسی، به این لینک مراجعه بفرمایید.