سرفصل های مهم
فصل 10
توضیح مختصر
زمان مطالعه

7 دقیقه

سطح

ساده
دانلود اپلیکیشن «زیبوک»
این فصل را می‌توانید به بهترین شکل و با امکانات عالی در اپلیکیشن «زیبوک» بخوانید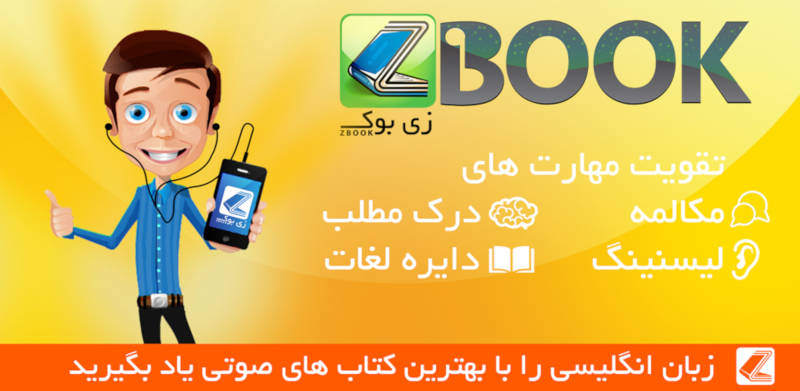 متن انگلیسی فصل
Chapter ten
Nick's Secret
It was daylight when I woke up. Poirot was sitting at the desk, and his eyes were shining with that strange cat-like green light that I knew so well.
'Poirot,' I cried. 'You have thought of something.'
He nodded. 'Tell me, Hastings, the answer to these three questions. Why has Mademoiselle Nick been sleeping badly lately? Why did she buy a black evening dress - she never wears black? Why did she say "I have nothing to live for - now"? We have a psychological change. What made her change?'
'The shock of her cousin's death?'
'I wonder. Is there any other possible reason? Think, Hastings. Use your little grey cells. When was the last moment we had the opportunity of observing her closely?'
'Well, at dinner.'
'Exactly. What happened at the end of dinner, Hastings?'
'She went to the telephone,' I said slowly.
'You have got there at last. She went to the telephone. And she was absent for twenty minutes at least. Who spoke to her? What did they say? We have to find out, Hastings. For there, I believe, we will find the clue we need.'
When I arrived at the breakfast table later I read the newspaper, but there was little news apart from the confirmation of the death of the airman, Michael Seton. I had just finished breakfast when Frederica Rice came up to me. 'I want to see Monsieur Poirot, Captain Hastings. Is he up yet, do you know?'
'I will take you with me now,' I said.
'Monsieur Poirot', she said when she sat down. 'I suppose there is no doubt that Nick was the one he really wanted to kill last night?'
'No doubt at all.'
Frederica frowned. 'Until last night I never dreamed that the danger was - serious. I see now that everything will have to be investigated - carefully. Am I right, Monsieur Poirot?'
'You are very intelligent, Madame.'
'As you obviously suspected, Monsieur Poirot, I was not at Tavistock. Mr Lazarus and I drove down early last week and stayed at a little place called Shellacombe.'
'How long have you and Monsieur Lazarus been friends?'
'I met him six months ago.'
'And you - have feelings for him, Madame?'
'He is - rich.'
'Oh!' cried Poirot. 'That is an ugly thing to say.'
She seemed amused. 'Isn't it better to say it myself - than to wait for you to say it?'
'May I repeat, Madame, that you are very intelligent.'
'You will give me a diploma soon,' said Frederica and stood up.
'There is nothing more you wish to tell me, Madame?'
'I do not think so - no. I am going to take some flowers round to Nick.'
'Ah, that is very kind of you. Thank you, Madame, for telling me the truth.'
She seemed about to speak, then decided not to and went out of the room, smiling slightly.
'She is intelligent,' said Poirot. 'Yes, but so is Hercule Poirot! And to speak so openly of how rich Monsieur Lazarus is…'
'I found that disgusting.'
'Mon ami, it is not about disgust. If Madame Rice has a kind friend who is rich and can give her all she needs - she would not need to murder her dearest friend for almost nothing.'
'Oh!' I said.
'Indeed! "Oh!"'
'Why didn't you stop her going to the nursing home?'
'Why should I give away what I know? It is not Hercule Poirot who stops Mademoiselle Nick from seeing her friends - it is the doctors and the nurses.'
'You're not afraid that they'll let her in?'
'Nobody will be let in, my dear Hastings, except you and me. We must go there now.'
'And ask for the answers to our three questions?'
'We will ask. Though I already know the answer to the main one.'
'What?' I exclaimed. 'But when did you find out?'
'When I was eating my breakfast, Hastings. It became obvious. I will leave you to hear it from Mademoiselle.'
We found Nick in a bright sunny room. She looked like a tired child and her eyes were red. 'It's good of you to come,' she said in a flat voice.
Poirot took her hand in both of his. 'Courage, Mademoiselle. There is always something to live for.'
The words surprised her. She looked up in his face. 'Oh!' she said. 'Oh!'
'May I offer you, Mademoiselle, my very deepest sympathy?' Her face went red. 'So you know. Oh, well, it doesn't matter who knows now. Now that I will never, never see him…' Her voice broke.
'Courage, Mademoiselle!'
'I haven't got any courage left. I've used it all up in these last few weeks, hoping against hope.'
I could not understand one word she was saying.
'Look at the poor Hastings,' said Poirot. 'He does not know what we are talking about.'
Her unhappy eyes met mine. 'Michael Seton, the airman,' she said. 'I was engaged to him - and he's dead.'
مشارکت کنندگان در این صفحه
تا کنون فردی در بازسازی این صفحه مشارکت نداشته است.
🖊 شما نیز می‌توانید برای مشارکت در ترجمه‌ی این صفحه یا اصلاح متن انگلیسی، به این لینک مراجعه بفرمایید.