سرفصل های مهم
فصل 08
توضیح مختصر
زمان مطالعه

6 دقیقه

سطح

ساده
دانلود اپلیکیشن «زیبوک»
این فصل را می‌توانید به بهترین شکل و با امکانات عالی در اپلیکیشن «زیبوک» بخوانید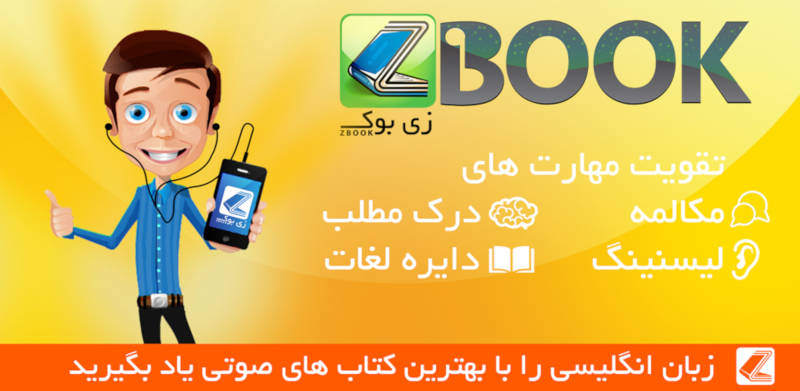 متن انگلیسی فصل
Chapter eight
The Fatal Shawl
I don't think we stood there for more than forty seconds, frozen with horror, but it seemed like an hour. Then Poirot knelt down by the body. And at that moment we received a second shock. For a voice called out happily, and a moment later Nick appeared at the open window, the lighted room behind her. 'Sorry I've been so long, Maggie,' she said. 'But…'
Then she stopped - staring at the scene before her. With an exclamation, Poirot turned over the body and I looked down into the dead face of Maggie Buckley…
On Poirot's orders I took Nick, who was in shock, into the living room and laid her on the sofa, then I hurried out into the hall in search of the telephone. I almost ran into Ellen who was standing there with a strange expression on her face.
'Has - has anything happened, Sir?
'Yes,' I said. 'Where's the telephone? Somebody's hurt. Miss Buckley. Miss Maggie Buckley.'
'Miss Maggie? Are you sure, Sir - sure that it's Miss Maggie?'
'I'm quite sure,' I said. 'Why?'
'Oh, nothing. I - I thought it might be Mrs Rice.'
'Look here,' I said urgently. 'Where's the telephone?'
'It's in the little room here, Sir.' She opened the door and pointed to the phone.
'Thanks,' I said.
'If you want Dr Graham…'
'No, no,' I said. 'That's all. Go, please.'
She left as slowly as she dared. I got the police station and made my report. Then I rang up the doctor Ellen had mentioned - I found his number in the phonebook. It seemed to me that Nick might need medical attention - even though a doctor could do nothing for that poor girl lying outside.
It seemed hours later that the living-room door opened and Poirot and a police inspector came in. With them came a man carrying a medical bag who was obviously Dr Graham. He came over at once to Nick. 'And how are you feeling, Miss Buckley? This must have been a terrible shock.' His fingers were on her wrist.
'Not too bad.'
He turned to me. 'Has she had anything to drink?'
'Some brandy,' I said.
The police inspector moved forward and Nick greeted him with a tiny smile. 'Not speeding this time,' she said.
They obviously knew one another!
'This is a terrible business, Miss Buckley,' said the inspector. 'I'm truly sorry about it. Now Mr Poirot here, whose name I'm very familiar with (and proud we are to have him with us), tells me that you were shot at in the gardens of the Majestic Hotel the other morning?'
Nick nodded.
'And you'd had some strange accidents before that?'
'Yes.' She gave a short explanation of the various 'accidents'.
'Now, why was your cousin wearing your shawl tonight?'
'We came in to get our coats and I left the shawl on the sofa here. Then I went upstairs and put on the coat I'm wearing now. I also got a coat for my friend Mrs Rice - there it is on the floor by the window. Then Maggie called that she couldn't find her coat in the hall and she'd take my shawl. Because she really didn't feel it was very cold - where she comes from it's a lot colder! She just wanted something. And I said all right, and when I came out…' She stopped, her voice breaking.
'Now, don't upset yourself, Miss Buckley. Just tell me this. Did you hear one shot - or two?'
Nick shook her head. 'No, I only heard the fireworks.'
'That's just it,' said the inspector. 'You'd never notice a shot with that noise. Well, I won't need to ask you any more questions tonight, Miss. I'm more sorry about this than I can say.'
Dr Graham moved forward. 'I'm going to suggest, Miss Buckley, that you don't stay here. I've been talking with Monsieur Poirot. I know of an excellent nursing home. You've had a shock, you know. What you need is complete rest.'
Nick looked at Poirot. 'Is it - really because of the shock?' she asked.
He nodded. 'I want you to feel safe, my child. And I want to feel that you are safe. You understand?'
'Yes,' said Nick, 'but I'm not afraid any longer. I don't care anymore. If anyone wants to murder me, they can. I have nothing to live for-now. You don't know. None of you know!'
'I really think Monsieur Poirot's plan is a good one,' the doctor said gently. 'I will take you in my car and we will give you something to make sure you have a good night's rest. Now what do you say?'
'I don't mind,' said Nick. 'Anything you like. It doesn't matter…'
مشارکت کنندگان در این صفحه
تا کنون فردی در بازسازی این صفحه مشارکت نداشته است.
🖊 شما نیز می‌توانید برای مشارکت در ترجمه‌ی این صفحه یا اصلاح متن انگلیسی، به این لینک مراجعه بفرمایید.