سرفصل های مهم
فصل 12
توضیح مختصر
زمان مطالعه

8 دقیقه

سطح

ساده
دانلود اپلیکیشن «زیبوک»
این فصل را می‌توانید به بهترین شکل و با امکانات عالی در اپلیکیشن «زیبوک» بخوانید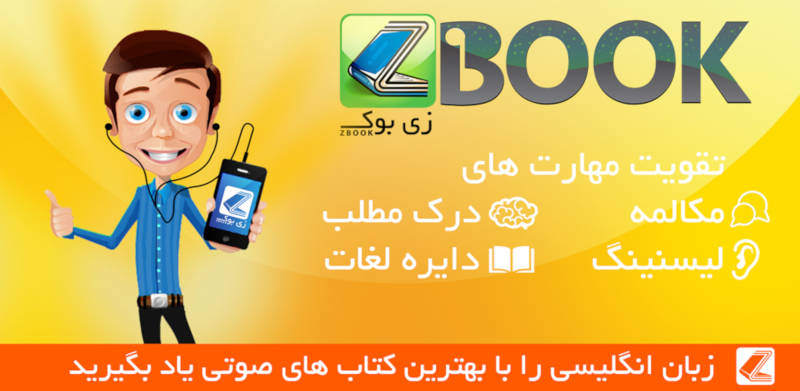 متن انگلیسی فصل
Chapter twelve
Ellen
Poirot said nothing till we were outside.
'You see, Hastings? This gives us what we have been looking for - the motive!'
'Do you mean jealousy?'
'Jealousy? No, no, my friend. The usual motive - money, my friend, money! Listen, mon ami. Just over a week ago Sir Matthew Seton, one of the richest men in England, dies. He has a nephew who will inherit his huge fortune. Last Tuesday, Michael Seton is reported missing - and on Wednesday the attacks on Mademoiselle's life begin. Suppose, Hastings, that Michael Seton made a will before he started on his flight, and left all he had to his fiancee?'
'But nobody knew of the engagement,' I said.
'Pah! Somebody always knows. If not, they guess. Madame Rice suspected. Mademoiselle Nick said so. She may have discovered something.'
'How?'
'Well, there must have been letters from Michael Seton to Mademoiselle Nick. Madame Rice may have seen them.'
'And she would know about the will that Nick had made?'
'Yes. Oh, it is getting simpler now. I remove the servants from my list of suspects. I remove Commander Challenger; I remove Monsieur Lazarus; I remove the Australians. I keep just two people on my list.'
'One is Frederica Rice,' I said slowly.
I had a vision of her white, delicate face, the golden hair… 'Yes. If Mademoiselle Nick had been shot last night, Madame Rice would be a rich woman today. However, there is another suspect. Charles Vyse.'
'But he only inherits the house.'
'He may not know that. He may believe that she has never made a will and that he will inherit because he is her nearest living relative. It is more likely that he knew about the pistol than Madame and how to use one.'
'And to send the rock crashing down the cliff.'
'Perhaps. Though a lever can help a lot if you are not strong. As to the car, many women are as good mechanics as men. However, Charles Vyse is less likely to have known of the engagement than Madame. And the action was very sudden. Until last night no one knew for certain that Seton was dead. To act without knowing seems very unlike someone with a legal mind.'
We had now gone through the little gate into the gardens of End House and had come out on the lawn which a man was cutting with a machine. He had a long, stupid-looking face and beside him was a boy of about ten, ugly but clearly intelligent.
'Good morning,' said Poirot. 'You are the gardener, the husband of Madame Ellen who works in the house?'
'He's my dad,' said the boy.
'That's right, Sir,' said the man. 'You are the foreign gentleman that's really a detective?'
We went into the house. Ellen showed no surprise at seeing us. Poirot explained that we were here to make a search of the house.
'Very good, Sir.'
'Were you very surprised last night when you heard Miss Buckley had been shot?' Poirot asked her.
'Yes, Sir. Miss Maggie was a nice young lady, Sir. I can't imagine anyone wanting to kill her.'
'If it had been anyone else, you would not have been so surprised - eh?'
She looked at him, then seemed to decide to trust him.
'Sir,' she said, 'this isn't a good house.'
'You have been here long?' Poirot asked.
'I've been here for six years, Sir. But I was here as a girl. I was a kitchen maid in the time of old Sir Nicholas.'
Poirot looked at her. 'In an old house,' he said, 'there is sometimes an atmosphere of evil.'
'That's it, Sir,' said Ellen, quickly. 'Evil. And evil never goes away. I always knew something bad would happen in this house, some day.'
'But you didn't think it would happen to Miss Maggie.'
'No, indeed, Sir. Nobody hated her - I'm sure of it.'
'You didn't hear the shots?'
'Not with the fireworks. They were very noisy.'
'You weren't out watching them?'
'No, I hadn't finished clearing up dinner. And there's two nights of them. William and I get the evening off tomorrow and we'll go down into the town and see them from there.'
'I understand. And you heard Mademoiselle Maggie asking for her coat?'
'I heard Miss Nick run upstairs, Sir, and Miss Maggie call up from the front hall saying she couldn't find something and then I heard her say, "All right - I'll take the shawl."'
'You did not search for the coat for her - or get it from the car where we discovered it had been left?'
'I had my work to do, Sir.'
'And neither of the young ladies asked you because they thought you were out looking at the fireworks?'
'Yes, Sir.'
'However, in other years, you have been out watching the fireworks?'
'I don't know what you mean, Sir. We're always allowed to watch the fireworks from the garden. If I didn't feel like it this year and wanted to get on with my work and go to bed, well, that's my business.'
'I am sorry; I did not intend to offend you. Now one more question. This is an old house. Are there any secret hiding places in it?'
'Well, there's a sliding panel in this room: I remember seeing it as a girl. Only I can't remember where it is. Or was it in the library? I'm not sure…'
'Big enough for a person to hide in?'
'Oh, no, Sir! Just a little cupboard, nothing more than that.'
مشارکت کنندگان در این صفحه
تا کنون فردی در بازسازی این صفحه مشارکت نداشته است.
🖊 شما نیز می‌توانید برای مشارکت در ترجمه‌ی این صفحه یا اصلاح متن انگلیسی، به این لینک مراجعه بفرمایید.