سرفصل های مهم
فصل 04
توضیح مختصر
زمان مطالعه

9 دقیقه

سطح

سخت
دانلود اپلیکیشن «زیبوک»
این فصل را می‌توانید به بهترین شکل و با امکانات عالی در اپلیکیشن «زیبوک» بخوانید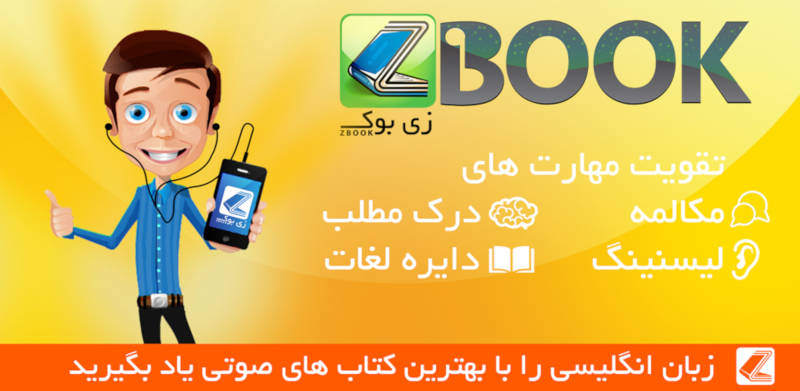 متن انگلیسی فصل
Chapter four
There Must Be Something!
'Poirot,' I said, as soon as we were outside, 'there is one thing I think you ought to know.'
'And what is that, mon ami?'
I told him of Madame Rice's version of the trouble with Nick's car.
'There is, of course, a type of person who tries to make themself interesting by telling you surprising stories of things that never really happened to them! Such people will even injure themselves to make the story more credible.'
'You don't think that…'
'That Mademoiselle Nick is of that type? No, indeed. All the same, it is interesting - what Madame Rice said. Why say it, even if it were true?'
'I agree,' I said. 'But tell me, Poirot, why did you insist on getting this cousin to stay?'
'Consider, Hastings! To find a murderer after a crime has been committed - that is simple! Or it is to someone of my ability. The murderer has, so to speak, signed his name by committing the crime. But here there is no crime - and we do not want a crime. To detect a crime before it has been committed - that is indeed difficult.'
'What is our first aim? The safety of Mademoiselle. We cannot watch over her day and night - but we can make it more difficult for our killer. We can try and make Mademoiselle more aware of the danger she faces. We can put someone into the house to watch her who could not possibly have been involved in any of the attempts to kill her. It will take a very clever man to get round those two circumstances.' He paused, and then said in an entirely different tone of voice, 'But what I am afraid of, Hastings, is - that he is a very clever man.'
'Poirot,' I said. 'You're making me feel quite nervous.'
'Me, too. Listen, my friend, the St Loo Weekly Herald was open at - where do you think? - a little paragraph which said, "Among the guests staying at the Majestic Hotel are Mr Hercule Poirot and Captain Hastings." Supposing that someone had read that paragraph. They know my name - everyone knows my name.'
'Miss Buckley didn't,' I said with a smile.
'She is a young and silly girl - she does not count. A serious man - a criminal - would know my name. And he would be afraid! Three times he has attempted to kill Mademoiselle and now Hercule Poirot arrives in the town. "Is that coincidence?" he would ask himself. And he would fear that it might not be coincidence. What would he do then?'
'Do nothing?' I suggested.
'Yes - yes, or else if he were really brave, he would make his move quickly!'
I looked at my old friend. 'But what makes you think that somebody else read that paragraph and not Miss Buckley?'
'When I mentioned my name it meant nothing to her. And she told us she opened the paper to look at the tides, nothing else. Well, there was nothing about tides on that page.'
'You think someone in the house…'
'Someone in the house, or someone who has access to it. And that is easy - the window is always open.'
'Have you any idea? Any suspicion?'
Poirot spread his arms. 'Nothing. No one seems to have any obvious reason for desiring the Little Nick's death. The house goes to the cousin - but does he want a broken-down old house with a heavy mortgage? We must see this Charles Vyse, but the idea seems unbelievable. Then there is Madame Freddie - the best friend - with her strange eyes. What does she have to do with all this? She tells you that her friend is a liar. Why? Is she afraid of something that Nick may say? Is that something connected with the car? Did anyone deliberately damage it, and if so, who? And does Little Nick know who? Then there is the handsome Monsieur Lazarus. Where does he fit in? Commander Challenger…'
'He's all right,' I interrupted quickly.
'Oh, of course you think that, because he has been to what you English think of as "the right school". Happily, being a foreigner, I do not think that paying a large amount of money to attend certain schools means that the people who attend them will be "all right". They are as likely to be thieves and murderers as anyone else. I make my investigations free from ridiculous ideas like that. But, in fact, I do not see that Challenger can be connected.'
'Of course he can't,' I said warmly.
Poirot looked at me thoughtfully.
'You have an extraordinary effect on me, Hastings. You believe so strongly in Challenger's complete innocence that I am almost tempted to believe in it myself! You are that completely admirable type of man, honest, honorable, willing to believe what people like Challenger tell you because they went to "the right school". You are easily tricked, Hastings. Ah, well - I will study this Commander Challenger. You have awakened my doubts.'
'My dear Poirot,' I cried angrily. 'A man who has travelled about the world like I have…'
'Never learns,' said Poirot sadly. 'But let us not disagree, my friend. See, there ahead of us, it says Mott's Garage.'
Poirot asked why Miss Buckley's car had crashed. The garage owner spoke quickly and technically but some facts were clear. The car had been deliberately damaged.
'So now we know,' said Poirot as we walked away. 'The little Nick was right. It is annoying that tomorrow is Sunday when lawyers do not work. We cannot now visit her cousin Charles till Monday. The answer to one little question might make a great difference. Because if Monsieur Charles Vyse was in his office at twelve thirty today, then he can't have fired that shot in the garden of the Majestic Hotel'
'Should we examine the alibis of Nick's three friends at the hotel?'
'That is much more difficult. It would be easy enough for one of them to leave the others for a few minutes. But mon ami, we are not even sure that we have been introduced to all the characters in this play yet. There is the respectable Ellen and her husband - we have not met him yet. There are the Australians at the cottage. And there may be friends of Miss Buckley's whom she has not mentioned. I get the feeling, Hastings, that there is something behind this - something that is still a mystery. I believe Miss Buckley knows more than she told us.'
مشارکت کنندگان در این صفحه
تا کنون فردی در بازسازی این صفحه مشارکت نداشته است.
🖊 شما نیز می‌توانید برای مشارکت در ترجمه‌ی این صفحه یا اصلاح متن انگلیسی، به این لینک مراجعه بفرمایید.