سرفصل های مهم
فصل 09
توضیح مختصر
زمان مطالعه

12 دقیقه

سطح

سخت
دانلود اپلیکیشن «زیبوک»
این فصل را می‌توانید به بهترین شکل و با امکانات عالی در اپلیکیشن «زیبوک» بخوانید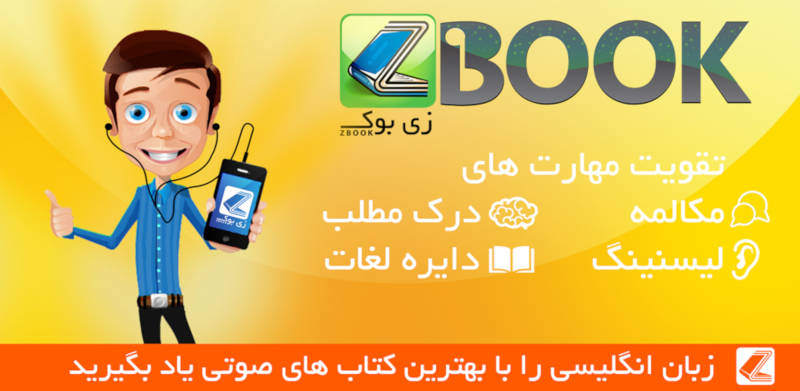 متن انگلیسی فصل
Chapter nine
A. to J.
I will never forget the night that followed. Poirot walked up and down our sitting room at the hotel, accusing himself of failure. 'This is the result of having too good an opinion of oneself! I am punished - yes, I am punished. I, Hercule Poirot. I was too confident. And the murderer may still kill Miss Nick Buckley. The position is changed - for the worse. It may mean that not one life - but two will be lost.'
'Not while you're here,' I said firmly.
He stopped and took my hand. 'Thank you, mon ami! Thank you! You put new courage into me. Hercule Poirot will not fail again. No one else will die. Somewhere there has been a lack of order and method in my usually well-arranged ideas. I will start again. Yes, I will start at the beginning. And this time I will not fail.'
'You really think that Nick Buckley's life is still in danger?'
'My friend, for what other reason did I send her to this nursing home? It is for safety only. The doctor agrees. No one, not even her dearest friend, will be admitted to see Miss Buckley. You and I are the only ones permitted. And our task now is a much simpler one - because the murderer has signed his name to the crime and I am more than ever convinced that the murderer is someone Mademoiselle knows.'
'But last night we were all together!'
'Could you be completely sure, Hastings, that you saw all of the people at End House all of the time last night?'
'No,' I said slowly.
Poirot nodded his head. 'Exactly. It would take only a few minutes. The two girls go to the house. The murderer walks quietly away and hides behind that large tree in the middle of the grass. Nick Buckley comes out of the window and he fires three shots one after the other…'
'Three?' I questioned.
'Yes. He was taking no chances.'
'Do you think - do you think he realized that he'd killed the wrong person?'
'I am quite sure he did not,' said Poirot. 'Yes, that must have been an unpleasant surprise for him.'
I remembered the strange attitude of the maid, Ellen, and told Poirot about it.
'That is interesting. Could it be she who…?' He broke off. 'Motive! We must find the motive!' He was silent for a time. When he spoke again, his voice was calm.
'Motive!' he said. 'This is deliberate murder. What are the motives for a murder such as that?
'There is, first, gain. Well, Charles Vyse inherits a house that is probably not worth inheriting. Madame Rice would inherit only a very small amount.'
'What is another motive? Hate - or love that has turned to hate. Well, Madame Croft says that both Charles Vyse and Commander Challenger are in love with the young lady. Now, would Charles Vyse kill his cousin rather than let her become the wife of another man? I would never suspect Commander Challenger of murder for emotional reasons. No, no, he is not the type. But with Charles Vyse - it is possible. But it does not satisfy me.'
'Another motive - jealousy. But who has reason to be jealous of Mademoiselle? Another woman? There is only Madame Rice, but there may be something there.'
'Lastly - fear. Does Mademoiselle Nick know somebody's secret? If so, I do not think that she realizes it herself. But that might be it. And if so, it makes it very difficult. Because even if she holds the clue, she will be unable to tell us what it is.'
He sat down at the desk and began to write on a piece of paper. 'I am making a list of people around Mademoiselle Buckley. In that list, if I am correct, there must be the name of the murderer.' He continued to write for perhaps twenty minutes - then pushed the paper across to me. On it he had written: Suspect A is the housekeeper, Ellen. Her attitude and words on hearing of the crime are suspicious. She had the best opportunity of anyone to have organized the accidents and to have known of the pistol, but she is unlikely to have damaged the car, and the intelligence needed to commit the crime seems above her level. There is no obvious motive for her to kill Nick but we should investigate her past.
Suspect B is Ellen's husband. He had the same opportunity as Ellen and could have known about the gun. He is more likely to have damaged the car. However, he has no obvious motive and lacks intelligence. He should be interviewed and investigated.
Suspect C is their son and it couldn't be him. However, he should be interviewed as he might give valuable information.
Suspect D is Mr Croft. The only suspicious circumstance attached to him is the fact that we met him coming up the stairs to the bedroom floor. Nothing is known of his past, but he has no motive.
Suspect E is Mrs Croft and there are no suspicious circumstances attached to her, either, and no motive.
Suspect F is Mrs Rice. She asked Nick to get her coat and says Nick is a liar. She wasn't at Tavistock when the accidents happened. But where was she? Her motive? Gain - but there is very little to inherit from Nick. Could she be jealous of Nick? That is possible, but there is nothing known. Or fear? That is also possible, but again there is nothing known. We must talk to Nick and see if there is anything. Maybe something to do with her marriage?
Suspect G is Mr Lazarus. He had a general opportunity to organize the accidents and he offered to buy the grandfather's picture. He agreed with FR that the car brakes were all right and he may have been in the area before Friday. He appears to have no motive unless, perhaps, he could make a good profit on the picture. We must find out where he was before arriving at St Loo and also find out the financial position of Aaron Lazarus and Son.
Suspect H is Commander Challenger. There are no suspicious circumstances as far as he is concerned. He was around all last week, so he had good opportunities for arranging the accidents. He arrived half an hour after the murder and I can see no motive for him.
Suspect I is Mr Vyse. He was out of his office at the time when the shot was fired in the garden of the hotel, so his opportunity was good. His statement about Nick's love of End House seems questionable and he would probably know about the pistol. Gain would be a very slight motive but love or hate is possible. We must find out which bank or company has the mortgage on End House and investigate the financial position of Vyse's firm.
Suspect J is simply a possibility, someone we do not know who has a link to one of the people above. The existence of J would (1) make clear why Ellen was not surprised by the crime; (2) explain why Croft and his wife came to live in the cottage; (3) might supply a motive for Mrs Rice's jealousy or fear of a secret being revealed.
'What an excellent piece of work,' I said, warmly. 'Now we can see all the possibilities most clearly.'
'Yes,' he said, thoughtfully. 'And one name seems especially significant, my friend. Charles Vyse. He has the best opportunities. We have given him the choice of two motives. There is only one thing that is against it. The boldness of the crime! That has been clear from the first. That's why, as I say, the motive cannot be obvious.' Suddenly he threw the paper on the floor. 'No,' he said, as I protested. 'That list is useless. Still, it has cleared my mind. Order and method! That is the first stage. To arrange the facts. The next stage is that of the psychology. The correct use of the little grey cells! Hastings, go to bed.'
'No', I said, 'not unless you do. I'm not going to leave you.'
'Most faithful friend! But sit in the comfortable chair.'
I accepted his offer. And the last thing I remember was seeing Poirot carefully picking up the list from the floor and putting it tidily in the wastepaper basket.
مشارکت کنندگان در این صفحه
تا کنون فردی در بازسازی این صفحه مشارکت نداشته است.
🖊 شما نیز می‌توانید برای مشارکت در ترجمه‌ی این صفحه یا اصلاح متن انگلیسی، به این لینک مراجعه بفرمایید.