سرفصل های مهم
فصل 05
توضیح مختصر
زمان مطالعه

11 دقیقه

سطح

خیلی ساده
دانلود اپلیکیشن «زیبوک»
این فصل را می‌توانید به بهترین شکل و با امکانات عالی در اپلیکیشن «زیبوک» بخوانید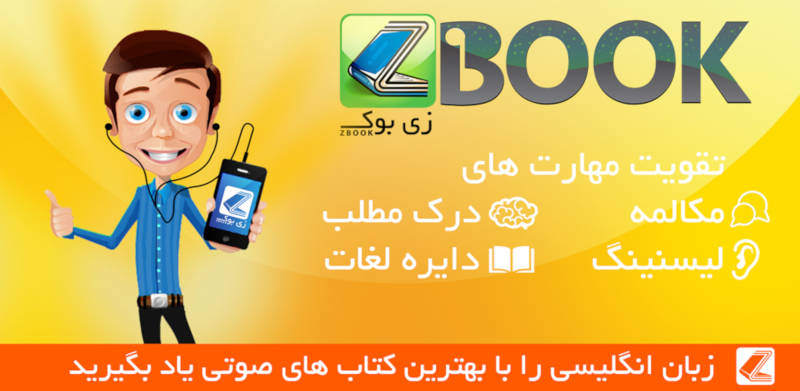 متن انگلیسی فصل
Chapter five
Mr and Mrs Croft
There was dancing that evening at the hotel. Nick Buckley, in a bright-red dress, waved to us. Frederica Rice, in white, danced with an exhaustion that was the opposite of Nick's energy.
'She is very beautiful,' said Poirot.
'Who? Our Nick?'
'No - the other. Is she evil? Is she good? Is she simply unhappy? I cannot tell,' he said unhappily.
Later, he stood up. Mrs Rice was now alone at her table. I followed him over to her.
'May I join you?' He laid a hand on the back of a chair, then sat on it when she nodded her head. 'Madame, I do not know whether your friend has told you. Today someone tried to kill her.'
Her extraordinary eyes with their huge black pupils opened wider.
'What do you mean?'
'Mademoiselle Buckley was shot at in the garden of this hotel.'
She smiled. 'Did Nick tell you so?'
'No, Madame, I saw it with my own eyes. Here is the bullet.' He held it out to her and she sat back in shock. 'It is no fantasy of Mademoiselle's imagination, you understand. And there is more. Several very strange accidents have happened in the last few days. You will have heard - no, perhaps you have not. You only arrived yesterday, did you not?'
'Yes - yesterday.'
'Before that you were staying with friends, I understand. At Tavistock. I wonder, Madame, what were the names of the friends with whom you were staying?'
'Is there any reason why I should tell you that?' she asked coldly.
Poirot, with an innocent expression, apologised. 'A thousand pardons, Madame. But I myself have friends at Tavistock and thought that you might have met them there… Buchanan - that is the name of my friends.'
Mrs Rice shook her head. 'I don't think I have met them.' Her tone was pleasant now. 'Tell me more about Nick. Who shot at her? Why?'
'I do not know who - as yet,' said Poirot. 'But I will find out. I am, you know, a detective. Hercule Poirot is my name.'
'A very famous name,' she said surprising us both. 'What do you want me to do?'
'I will ask you, Madame, to look after your friend.'
'I will.'
'That is all.' He got up, made a quick bow, and we returned to our own table.
'Poirot,' I said, 'aren't you giving too much information away?'
'Mon ami, what else can I do? It's the safest thing to do. I can take no chances. And one thing is becoming clear: Madame Rice was not at Tavistock. Where was she?'
The following day, Sunday, about half past eleven, Poirot said, 'Come, my friend. Monsieur Lazarus and Madame Rice have gone out in his car and Mademoiselle with them.'
We walked down the terrace steps and across a short area of grass to a small gate with a sign that said 'End House. Private.' In another minute we were on the lawn at the back of the house. There was no one there. The terrace windows were open and we went into the living room and then up to Nick's bedroom.
'You see, my friend,' said Poirot, 'how easy it is. No one has seen us come. No one will see us go. And if anyone did see us, we would have an excellent excuse for being there - if we were known to be friends of Nick's who come and go as they please.'
'You mean that the would-be murderer can't be a stranger?'
'That is exactly what I mean, Hastings.'
He turned to leave the room and I followed him. And then we stopped abruptly. A man was coming up the stairs. 'What are you doing here?' he demanded.
'Ah!' said Poirot. 'Monsieur - Croft, I think?'
'That's my name, but what…'
'We will go into the living room to talk. It would be better, I think.'
In the living-room, with the door shut, Poirot made a little bow. 'I will introduce myself. Hercule Poirot at your service.'
'Oh! The detective. I've read about you. French, aren't you?'
'Belgian. This is my friend, Captain Hastings.'
'Glad to meet you. But look, what are you doing here? Is anything wrong?'
'It depends what you call - wrong.'
The Australian nodded. 'I came round to bring little Miss Buckley some vegetables from my garden. I came in, as usual, through the window and put the basket down. I was just going off again when I heard men's voices upstairs and I thought I'd make sure everything was all right. And now you tell me you're a detective. What's it all about?'
'It is very simple,' said Poirot. 'The other night a picture fell from above Mademoiselle's bed. I promised to bring her some special cord. She said she was going out this morning, but that I could come and measure how much was needed. There - it is simple.' He smiled.
'Didn't I see you yesterday?' said Croft slowly. 'You passed our cottage.'
'Ah! Yes, you were in the garden,' replied Poirot.
'That's right. Mr Poirot, I wish you'd come to the cottage with me now - have a cup of morning tea, Australian style, and meet my wife. She's read all about you.'
'Monsieur Croft, we will be delighted.'
Croft told us of his home near Melbourne, of his early life, of his meeting with his wife, of his success. 'We decided to travel,' he said. 'We came down to this part of the world to try and find some of my wife's relatives - but we couldn't find any of them. Then we took a trip to Europe and while we were in Italy we were in a train accident. My poor wife was badly hurt but the doctors all say she'll recover with time - time and rest. So she wanted to come down here and by good luck we found this place. Nice and quiet with no cars passing, or noisy neighbors.'
With his last words we had come to the cottage. He called to his wife who answered him.
Mrs Croft lay on a sofa. She was middle aged, with pretty grey hair and a kind smile.
'Who do you think this is, my dear?' said Mr Croft. 'It's the world-famous detective, Mr Hercule Poirot. I brought him to have a chat with you.'
'How exciting!' cried Mrs Croft, shaking Poirot by the hand. 'I read about that Blue Train business, and a lot about your other cases. Since this trouble with my back, I've read all of the detective stories ever written, I think. Are you staying down here, Mr Poirot?'
'Yes, Madame, I am taking a holiday.'
'Are you sure you're not down here on work and just pretending it's a holiday?' asked Mr Croft.
'You mustn't ask him embarrassing questions, Bert,' said Mrs Croft.
'What happened with the picture was a terrible thing,' said Mr Croft.
'That poor girl might've been killed,' said Mrs Croft. 'She brings a bit of life to the place when she's up here. Not very-popular with the neighbor's, but the English don't like that sort of energy in a girl. And that cousin of hers has no chance of persuading her to settle down here for good!'
'Don't talk about people like that, Milly,' said her husband.
'Aha!' said Poirot. 'So Charles Vyse is in love with our little friend?'
'Very much so,' said Mrs Croft. 'But I'd like her to marry that nice sailor - Challenger. I've got my reasons for being interested in that girl, haven't I, Bert?'
Mr Croft stood up from his chair quickly.
'No need to talk about that, Milly,' he said. 'I wonder, Mr Poirot, if you'd like to see some photographs of Australia while we have some tea?'
'Nice people,' I said when we left. 'So simple and friendly. Typical Australians.'
'They were, perhaps, just a bit too typical,' said Poirot, thoughtfully.
'What a suspicious old devil you are!'
'You are right, mon ami. I am suspicious of everyone - of everything. I am afraid, Hastings - afraid.'
مشارکت کنندگان در این صفحه
تا کنون فردی در بازسازی این صفحه مشارکت نداشته است.
🖊 شما نیز می‌توانید برای مشارکت در ترجمه‌ی این صفحه یا اصلاح متن انگلیسی، به این لینک مراجعه بفرمایید.