سرفصل های مهم
فصل 17
توضیح مختصر
زمان مطالعه

9 دقیقه

سطح

خیلی ساده
دانلود اپلیکیشن «زیبوک»
این فصل را می‌توانید به بهترین شکل و با امکانات عالی در اپلیکیشن «زیبوک» بخوانید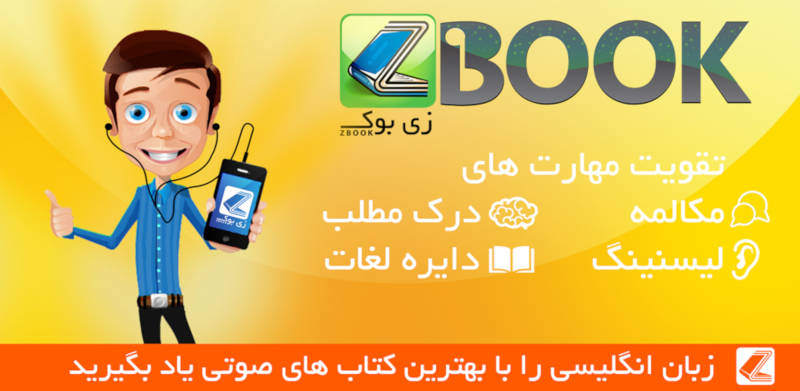 متن انگلیسی فصل
Chapter seventeen
A Box of Chocolates
Dr Graham looked exhausted. 'She'll survive,' he said. 'The trouble was knowing how much she'd taken of the terrible stuff.'
'But how did it happen? How did they get at her?' Poirot asked angrily.
'It was a box of chocolates.'
'Ah! I told her to eat nothing - nothing - that came from outside. Was the cocaine in all the chocolates?'
'No. The girl ate one and two others also had cocaine in them. The rest were all right.'
Nick was sitting up in bed. She looked as if she had a fever and her hands shook violently. Poirot took her hand in his. 'Ah! Mademoiselle - Mademoiselle - did I not say that you were to eat nothing that came from outside?'
'And I didn't.'
'But these chocolates…'
'No, you sent them. Your card was in the box.'
Nick pointed towards the table by the bed.
'Ahh!' I gasped. So did Poirot. For on the card, in Poirot's handwriting, were the words, "With the good wishes of Hercule Poirot".'
'Oh!' Poirot exclaimed, 'the clever, cruel devil! Ah! But he is very intelligent, this killer, yes! I should have expected this move. Yes, I should have expected it. But take courage, Mademoiselle. This is the last mistake I will make. I have been tricked - but it will not happen again. No. I promise you. Come, Hastings.'
Poirot quickly discovered from the nervous young doorman who had been on duty that the parcel had been brought 'by a gentleman'.
'A thin-faced gentleman - fair-haired?'
'He was fair-haired but I wouldn't say he was thin-faced.'
'Would Charles Vyse bring it himself?' I murmured to Poirot. 'It wasn't Mr Vyse,' the boy said. 'I know him. It was a bigger gentleman - handsome-looking - he came in a huge red car!'
'Lazarus!' I exclaimed.
'He left this parcel. It was addressed to Miss Buckley?' Poirot said. 'And what did you do with it?'
'I put it on the table. Everything that comes is put on here, Sir. Then the nurses take things up to the patients.'
'Do you remember what time this parcel arrived?'
'About five thirty. The post had just been, and that's usually about half past five.'
'Thank you. Now, I think we will see the nurse who took up the parcel.'
The nurse remembered taking the parcel up at six o'clock. 'Six o'clock,' murmured Poirot. 'Then the parcel was lying on the table for about thirty minutes. So, you took the parcel to Miss Buckley?'
'Yes, there was this box and some flowers from a Mr and Mrs Croft. And there was a parcel that had come by post - and that was also a box of chocolates.'
'What? A second box?'
'Yes. Miss Buckley said, "Oh! What a shame. I'm not allowed to eat them." Then she opened the lids to look inside and your card was in one.'
'From whom was the other box?'
'There was no name inside.'
'And which was the one that seemed as if it had come from me? The one sent by post or the other one?'
'I can't remember. I'll go up and ask Miss Buckley if she remembers.'
'Two boxes,' said Poirot when she had gone. 'There is confusion for you.'
The nurse returned. 'Miss Buckley thinks the box from you was the one that didn't come by post. But she isn't sure.'
'Is no one ever sure?' said Poirot as we walked away. 'In detective books - yes, they are. But life - real life - is always full of confusion.'
'Lazarus,' I said.
'Yes, that is a surprise, is it not? I will be interested to see how he reacts when he realises we know. By the way, it will do no harm if people think that Mademoiselle is dying…'
Lazarus was outside the hotel, looking at something in his car. Poirot went straight up to him. 'Yesterday evening, Monsieur Lazarus, you left a box of chocolates for Mademoiselle,' he began.
Lazarus smiled. 'Yes, I did. As a matter of fact, they were from Freddie. She asked me to get them. I took them round in the car.'
We found Frederica having tea in the lounge. She looked up with an anxious face. 'What is this I hear about Nick being ill?'
'It is a most mysterious affair, Madame. Tell me, did you send her a box of chocolates yesterday?'
'Yes. But she asked me to get them for her. She phoned me.'
'How did her voice sound - weak?'
'No - quite strong. But different somehow. I didn't realize it was Nick speaking at first.'
'Are you absolutely certain, Madame, that it was your friend's voice - apart from what she said?'
'No,' said Frederica slowly, 'I'm not…'
The serious look on his face seemed to make her suspicious. 'Is Nick - has anything happened?' she asked, looking terrified.
Poirot nodded. 'Those chocolates, Madame, were poisoned. Mademoiselle is at death's door.'
'Oh, I don't understand! The other thing, yes, but not this. They couldn't be poisoned. Nobody touched them but Jim and I. You're making a terrible mistake, Monsieur Poirot.'
'It is not I that make a mistake - even though my name was in the box. If Mademoiselle Nick dies…' he said, and made a threatening movement with his hand.
She gave a little cry. He turned away, and we went up to the sitting-room.
'I understand nothing - nothing! It is too simple - too stupid. And Madame Rice is not stupid - no. And what did she mean when she said, "The other thing, yes, but not this." I tell you, Hastings, this is all very black - very black.'
'It's always darkest before dawn.' I said comfortingly.
It was about five in the morning when Poirot woke me. He was standing by my bed looking pleased and happy. 'It was very true what you said, mon ami. Oh! It was very true.'
I rubbed my eyes.
'Always darkest before dawn - that is what you said. It has been very dark - and now it is dawn.'
I looked at the window.
'No, no, Hastings. In the head! The mind! The little grey cells!' He paused and then said quietly: 'You see, Hastings, Mademoiselle is dead.'
'What?' I cried.
'Hush - hush. Not really - but for twenty-four hours. I have arranged it with the doctors, with the nurses. You understand, Hastings? The murderer has been successful. And now, we will see what happens next…'
مشارکت کنندگان در این صفحه
تا کنون فردی در بازسازی این صفحه مشارکت نداشته است.
🖊 شما نیز می‌توانید برای مشارکت در ترجمه‌ی این صفحه یا اصلاح متن انگلیسی، به این لینک مراجعه بفرمایید.