سرفصل های مهم
فصل 07
توضیح مختصر
زمان مطالعه

9 دقیقه

سطح

ساده
دانلود اپلیکیشن «زیبوک»
این فصل را می‌توانید به بهترین شکل و با امکانات عالی در اپلیکیشن «زیبوک» بخوانید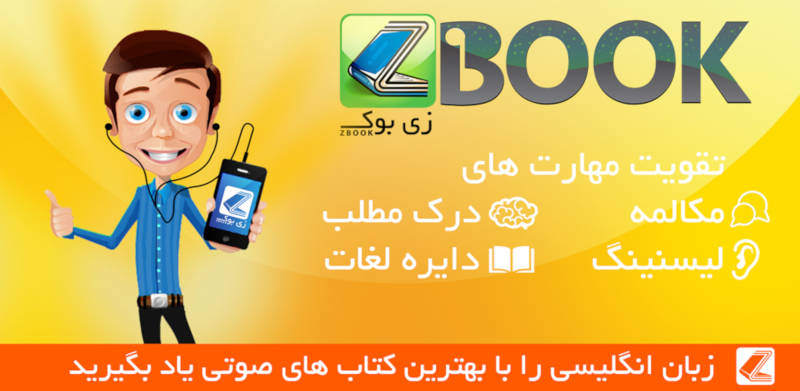 متن انگلیسی فصل
Chapter seven
Tragedy
The first person we saw when we arrived at End House that evening was Nick. She was dancing about the hall, wearing silk pyjamas.
'I'm waiting for my dress to arrive. The shop promised faithfully that it would get here in time!'
'Ah! There is a dance later tonight, is there not?' said Poirot.
'Yes. We're all going on to it after the fireworks. That is, I suppose we are.' There was a sudden change in her voice. But the next minute she was laughing. 'Never give in! That's what I say. Don't think of trouble and trouble won't come!' She was laughing. 'I've got my bravery back tonight. I'm going to be happy and enjoy myself.'
There was a sound on the stairs. Nick turned. 'Oh! There's Maggie. Maggie, here are the detectives who are protecting me from the would-be killer. Take them into the living-room and they will tell you all about it.'
We shook hands with Maggie Buckley, a quiet girl, pretty in an old-fashioned way. She wore a simple, well-worn, black evening dress and had honest blue eyes. 'Nick has been telling me the most amazing things,' she said. 'Surely she must be exaggerating?'
'Miss Buckley, it is the truth,' said Poirot quietly.
'Your cousin is very brave,' I said. 'She insists on behaving as usual.'
'It's the only way, isn't it?' said Maggie. 'I mean, whatever one's feelings are, it's no good complaining about them. That only makes everyone else uncomfortable.' She added in a soft voice, 'I'm very fond of Nick. She's always been good to me.'
We could say nothing more for at that moment Frederica Rice came into the room. She was wearing a long pale-blue dress and looked very delicate. Lazarus followed her and then Nick danced in. She was now wearing a black dress and a beautiful old Chinese shawl in a deep, glowing red.
'Hello, people,' she said. 'Who wants cocktails?'
'That's a wonderful and unusual shawl, Nick,' Lazarus said. 'It's warm,' said Nick. 'It'll be nice when we're watching the fireworks. And it's bright. I - I hate black.'
'Yes,' said Frederica. 'I've never seen you in a black dress before, Nick. Why did you get it?'
'Oh! I don't know.' I saw an expression of pain cross her face for a second. 'Why does one do anything?'
We went in to dinner. The food was not good. The champagne, on the other hand, was excellent.
'George hasn't turned up,' said Nick. 'He had to go back to Plymouth last night. He'll get here in time for the dance.'
A faint roaring sound came in through the window.
'Oh, that speedboat!' said Lazarus. 'I get so tired of hearing it.'
'That's not the speedboat,' said Nick. 'That's a seaplane.'
'I believe you're right. I admire all these flying people,' said Lazarus. 'If Michael Seton had succeeded in his flight round the world, he'd have been such a hero. How tragic that he's crashed somewhere.'
'He may still be all right,' said Nick.
'I doubt it. It's a thousand to one against by now. Poor Mad Seton.'
'They always called him Mad Seton, didn't they?' asked Frederica.
Lazarus nodded. 'He comes from a mad family,' he said. 'His uncle, Sir Matthew Seton, who died a week ago - he was mad. He was a great woman-hater.'
'Why do you say Michael Seton is dead?' asked Nick. 'I don't see any reason for giving up hope - yet.'
'Of course, you knew him, didn't you?' said Lazarus. 'Freddie and I met him at Le Touquet last year,' said Nick. 'He was lovely, wasn't he, Freddie?
'Don't ask me, darling. He was your friend not mine. He took you up in his plane once, didn't he?'
'Yes, it was wonderful.'
Suddenly Nick jumped up. 'I hear the telephone. Don't wait for me. Finish your meal. It's getting late. And I've asked lots of people to come for the fireworks.' She left the room. I looked at my watch. It was just nine o'clock. It was twenty past nine when Nick reappeared, putting her head round the door. 'Come on - everyone else is in the living room!'
We stood up obediently. About a dozen people had been asked - among them Charles Vyse. We all moved out into the garden and the first firework flew into the sky. At that moment I heard a loud familiar voice, and turned my head to see Nick welcoming Mr Croft.
'What a pity that Mrs Croft can't be here too. We ought to have carried her up,' said Nick.
'She never complains - that woman's got the sweetest nature. Oh! That's a good one,' said Mr Croft as a shower of golden stars lit up the sky.
The night was a dark one - there was no moon - and it was also cool. Maggie Buckley shivered. 'I'll just run in and get a coat,' she said quietly. As she turned towards the house, Frederica Rice called, 'Oh, Maggie, get mine too. It's in my room.'
'She didn't hear,' said Nick. 'I'll get it, Freddie. I want my fur one - this shawl isn't nearly warm enough.'
Bang! A shower of green stars filled the sky. They changed to blue, then red, then silver. Another and yet another.
'"Oh!" and then "Ah!" that is what one says,' observed Poirot. 'It becomes boring, do you not find? And it is cold and the grass is damp to the feet!' Poirot lifted first one, then the other foot from the ground with a cat-like movement. 'It is the dampness of the feet I fear. I will sit in the house.'
We went towards the house. Loud shouts of excitement came up to us from the harbor below.
'We are all children really,' said Poirot, thoughtfully. 'The fireworks, the party, the games with balls, and even the magician, the man who deceives the eye, however carefully one watches - what is it, Hastings?'
I had caught him by the arm with one hand, while with the other I pointed. Between us and the open terrace window, a figure lay motionless on the grass, wearing a red Chinese shawl.
'No!' whispered Poirot. 'No…'
مشارکت کنندگان در این صفحه
تا کنون فردی در بازسازی این صفحه مشارکت نداشته است.
🖊 شما نیز می‌توانید برای مشارکت در ترجمه‌ی این صفحه یا اصلاح متن انگلیسی، به این لینک مراجعه بفرمایید.