سرفصل های مهم
فصل 18
توضیح مختصر
زمان مطالعه

10 دقیقه

سطح

ساده
دانلود اپلیکیشن «زیبوک»
این فصل را می‌توانید به بهترین شکل و با امکانات عالی در اپلیکیشن «زیبوک» بخوانید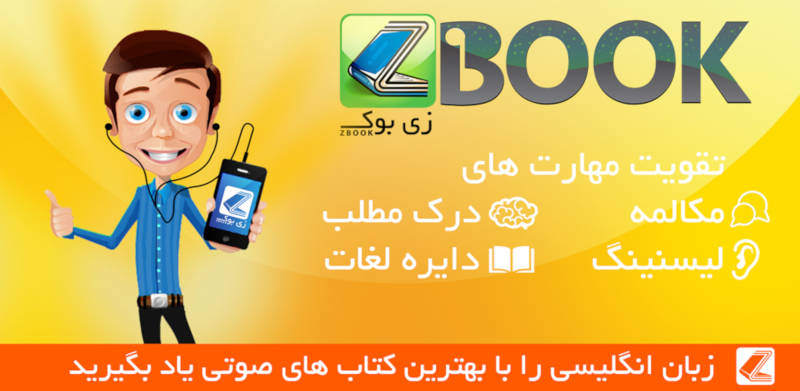 متن انگلیسی فصل
Chapter eighteen
The Face at the Window
I was unfortunate enough to wake up with a fever. I have had occasional fevers ever since I once had malaria. As a result, I spent most of the day sleeping in a large armchair with a blanket over my knees. Every two or three hours or so, Poirot would come in, full of energy, and report progress. 'How are you, mon ami? How I sympathize with you. But it is a good thing, perhaps. The play that I am putting on - you would not act as well as I do. I have just ordered a wreath - a huge wreath of lilies, my friend. The best flower for funerals. Large quantities of lilies. And the card with it says, "With greatest regret. From Hercule Poirot." Ah! What a comedy!' And then he left again.
'I've just had a very sad conversation with Madame Rice,' was his next piece of information, adding that she was very well dressed in black. '"My poor friend," she says to me. "What a tragedy! Nick, was so full of life. It's impossible to think of her as dead." I agree. "It is", I say, "the joke of death to take the young like that. The old and useless are left."'
It was late afternoon when I next saw him.
'I will not dress formally for dinner,' he said. 'I must play the part of the unhappy old man, you understand. I am broken by my failure to guard Mademoiselle Nick. I will eat hardly any dinner - but in my own room I will eat some cakes I bought at a bakery. And you?'
'Some more medicine, I think,' I said sadly.
'My poor Hastings. Take courage, all will be well tomorrow. And tomorrow, if I am not mistaken, certain things will happen - or else, or else I am wrong from start to finish. I have hopes of something arriving in tomorrow's post.'
I woke in the morning feeling weak but the fever had gone. I also felt very hungry. Poirot and I had breakfast served in our sitting room.
'Well?' I said as he looked through his letters. 'Has the post brought what you expected?'
He pushed a letter across to me. It was a report by an expert who he had asked to examine the picture of old Nicholas Buckley that Lazarus had offered fifty pounds for. It stated that it was worth twenty at most.
'What a mistake in judgment for a clever young man,' Poirot said and picked up another envelope.
I opened my own mail. The first was information about a spiritualist meeting.
'If all else fails, we must go to the spiritualists and ask them to find the killer,' I remarked. 'They say that when called, the spirit of the victim comes back and names the murderer.'
'It would not help us,' said Poirot. 'I doubt if Maggie Buckley knew who it was who shot her. Well! You talk of the dead speaking, and here is a letter from her.'
It was from Mrs Buckley and read as follows:
'Dear Mr Poirot,
On my return I found a letter written by my poor child the day she arrived at St Loo. There is nothing of interest to you, but I thought perhaps you would like to see it.
Thanking you for your kindness,
Yours sincerely,
JEAN BUCKLEY.'
Maggie's letter brought tears to my eyes. It was so very ordinary and with no thought of tragedy:
'Dear Mother,
I arrived safely. It was quite a comfortable journey and there were only two people in the carriage all the way to Exeter.
It is lovely weather here. Nick seems very well and happy - a little nervous, perhaps, but I cannot see why she should have sent a telegram for me to come immediately. Tuesday would have been perfectly all right.
We are going to tea with some neighbors. They are Australians and Nick says they are kind but not really her type of people. I will post this in the box by the gate, then it will catch the post. I'll write again tomorrow.
Your loving daughter,
MAGGIE.'
'The voice of the dead,' said Poirot, quietly. 'And it tells us - nothing.'
'The box by the gate,' I remarked. 'That's where Croft said he posted the will. Is there nothing else of interest among your letters?'
'Nothing. Hastings, I am very unhappy. I am still in the dark. I understand nothing.'
At that moment the telephone rang. Poirot went over to answer it. Immediately I saw the intense excitement on his face, although he himself said so little during the conversation that I could not understand what it was about. Then he put the phone down and came back to where I was sitting.
'That was Monsieur Charles Vyse. This morning he received a will signed by his cousin, Miss Buckley, dated February 25th.'
'What? Do you think he is speaking the truth, Poirot?'
'Are you asking if I think that he has had it all this time, Hastings? Well, it is all a little strange. But I told you if Mademoiselle Nick was dead, we should have developments - and here they are!'
'Extraordinary,' I said. 'I suppose this is the will which makes Frederica Rice heir to everything except End House?'
'Monsieur Vyse said nothing about the contents. But it was witnessed, he tells me, by Ellen Wilson and her husband.'
'So we are back at the old problem. Frederica Rice. Frederica Rice,' I repeated for no real reason. 'A pretty name.'
'Prettier than Freddie,' said Poirot with disapproval.
'There aren't many short forms of Frederica,' I said. 'It's not like Margaret where you can have half a dozen - Maggie, Margot, Madge, Marjie, Meg, Peggie.'
'True. Now that letter from Mademoiselle Maggie - I want to look at it again. Something in it seemed a bit strange.'
He read it again to himself as I looked out of the window, watching the yachts in the bay. Suddenly I heard a noise. I turned round. Poirot was holding his head in his hands and moving backwards and forwards. 'Oh! But I have been blind - blind. Complicated? No, no. This case is simple - extremely simple. And I saw nothing - nothing. Now all the things that have puzzled me, all the things that have seemed a little unnatural - they all have their place.'
'You mean - you know everything?'
'Nearly everything. My friend, do you remember that Mademoiselle Nick said she wanted to put on a play at End House? Tonight, we put on a play in End House. But it will be produced by Hercule Poirot and Mademoiselle Nick will have a part to play in it.' He smiled suddenly. 'Hastings, there will be a spirit in this play. Yes, a ghost. No, I will say no more. Tonight, Hastings, we will reveal the truth. But now, there is much to do - much to do.' He hurried from the room.
مشارکت کنندگان در این صفحه
تا کنون فردی در بازسازی این صفحه مشارکت نداشته است.
🖊 شما نیز می‌توانید برای مشارکت در ترجمه‌ی این صفحه یا اصلاح متن انگلیسی، به این لینک مراجعه بفرمایید.