سرفصل های مهم
فصل 19
توضیح مختصر
زمان مطالعه

9 دقیقه

سطح

ساده
دانلود اپلیکیشن «زیبوک»
این فصل را می‌توانید به بهترین شکل و با امکانات عالی در اپلیکیشن «زیبوک» بخوانید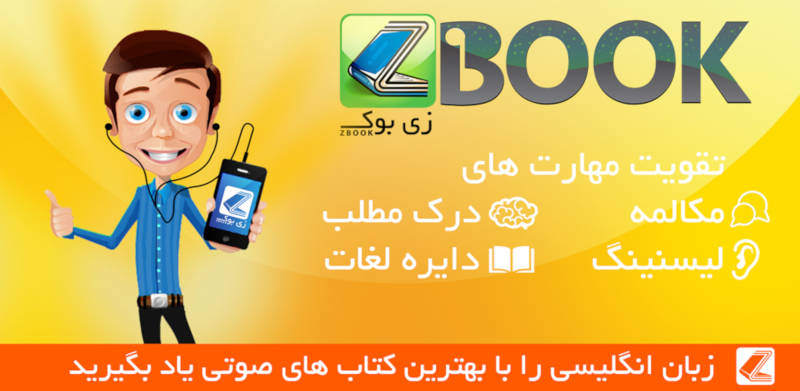 متن انگلیسی فصل
Chapter nineteen
Poirot Produces a Play
It was a strange group of people that met at End House. When I arrived I was taken into the dining room by Ellen and when I looked round I realized that every person on Poirot's list from A. to I. was present. Even Mrs Croft was there, in a wheelchair. 'This is a surprise, isn't it?' she said, cheerfully. 'Come and sit by me, Captain Hastings.'
Charles Vyse was standing by the fireplace. Poirot was beside him, talking seriously in a quiet voice that only Vyse could hear. I looked round the room. After showing me in, Ellen had sat down on a chair just beside the door. On another chair, sitting very straight, was her husband. The child, called Alfred, sat between them. The rest sat round the dining table. Frederica was in a black dress and Lazarus sat beside her, while George Challenger and Croft were on the other side of the table. Now Charles Vyse took his place at the head of the table, and Poirot sat down on a chair next to Lazarus.
The young lawyer began to talk. 'In an ordinary case, the will of a deceased person is read after the funeral, but because of Monsieur Poirot's special wish, I am going to read it here and now. The will itself, although dated last February, only arrived by post this morning. However, it was, without a doubt, written by my cousin and it is properly witnessed.'
Every eye was on his face as he began to read.
'This is the last Will and Testament of Magdala Buckley. I appoint my cousin Charles Vyse as my executor. I leave everything to Mildred Croft with thanks for her services to my father, Philip Buckley, which nothing can ever properly repay.
Signed: MAGDALA BUCKLEY Witnesses: ELLEN WILSON WILLIAM WILSON.'
I couldn't believe it! Nor could anyone else. Only Mrs Croft nodded her head in understanding. 'It's true,' she said, quietly. 'Philip Buckley was out in Australia, and if it hadn't been for me… well, it's been a secret and it had better remain a secret. Of course Nick knew. We came down here because I'd always been curious about End House - Philip Buckley talked about it. And that dear girl knew all about it and couldn't do enough for us. And now - this! Well, if anyone says no one is grateful in this world, I'll tell them they're wrong!'
Poirot looked at Vyse. 'Had you any idea of this?'
Vyse shook his head. 'I knew Philip Buckley had been in Australia. But I never heard of any scandal there.'
'I presume, Monsieur Vyse,' Poirot leaned forward, 'that as the closest relative you could contest that will? There is a huge fortune involved which was not the case when the will was made.'
Vyse looked at him coldly. 'The will is perfectly legal. I would not dream of contesting my cousin's wishes about what happens to her property.'
'You're an honest fellow,' said Mrs Croft approvingly. 'And I'll see you don't lose by it. The dear sweet girl - I wish she could see us now. Perhaps she can - who knows?'
'Perhaps…' said Poirot. Suddenly an idea seemed to come to him. 'I have an idea! We are all here, seated round a table. Let us hold a seance. Yes, yes, Hastings is an experienced medium. To get a message from the other world - the opportunity is perfect! I feel the conditions are good. You feel the same, Hastings?'
'Yes,' I said.
'I knew it! Quick, put out the lights.'
Everybody was, I think, still in shock from the will and did as they were told. The room was not completely dark. The curtains were not closed, the window was open for it was a hot night and a faint light came in. I closed my eyes and took some deep breaths in a noisy manner.
Presently Poirot murmured, 'Yes, that looks good - he is in a trance. Soon things will begin to happen.'
There is something about sitting in the dark, waiting, that fills one with fear and although I had an idea of what was about to happen, I still got a shock as I saw the dining room door slowly opening. Standing in the doorway was a white shadowy figure. Nick Buckley… She came forward with a kind of floating motion that made her look as if she was nothing human - and the silence was broken.
There was a cry from the wheelchair beside me. A strange sound from Mr Croft. A shout from Challenger. Charles Vyse pushed back his chair, I think. Lazarus leaned forward. Frederica alone made no sound or movement. And then Ellen jumped up from her chair. 'It's her!' she screamed. 'People who are murdered always come back! It's her! It's her!'
And then the lights came on again. I saw Poirot standing by the light switch, the smile of the successful magician on his face. Nick stood in the middle of the room, covered by a white cloth.
Frederica touched her friend with a trembling hand. 'Nick,' she said. 'You're - you're real!'
Nick laughed. 'Yes, I'm real enough. Thank you so much for what you did for my father, Mrs Croft. But I'm afraid you won't be able to enjoy the benefit of that will just yet.'
'Oh,' gasped Mrs Croft. 'Oh, take me away, Bert. Take me away. It was all a joke, my dear - all a joke. Honest.'
'A strange type of joke,' said Nick.
The door opened again and a man entered. To my surprise I saw that it was Inspector Japp. He smiled and walked towards the figure in the wheelchair.
'Hello, hello, hello,' he said with satisfaction. 'It's Milly Merton! Playing your old tricks again, my dear? Cleverest forger we've ever had, is Milly Merton. We knew that the car they'd made their last escape in had been involved in an accident. But even a back injury wouldn't stop Milly from playing her tricks.'
'Was that will a forgery?' Vyse's voice was amazed.
'Of course it was a forgery,' said Nick. 'I left End House to you, Charles, and everything else to Frederica!'
She walked over to her friend. Just at that moment a flash of light was seen at the window and the sound of a bullet rang out. Then there was another shot, followed by a cry and a body falling outside… Frederica was on her feet, with a thin line of blood running down her arm.
مشارکت کنندگان در این صفحه
تا کنون فردی در بازسازی این صفحه مشارکت نداشته است.
🖊 شما نیز می‌توانید برای مشارکت در ترجمه‌ی این صفحه یا اصلاح متن انگلیسی، به این لینک مراجعه بفرمایید.