سرفصل های مهم
فصل 15
توضیح مختصر
زمان مطالعه

8 دقیقه

سطح

سخت
دانلود اپلیکیشن «زیبوک»
این فصل را می‌توانید به بهترین شکل و با امکانات عالی در اپلیکیشن «زیبوک» بخوانید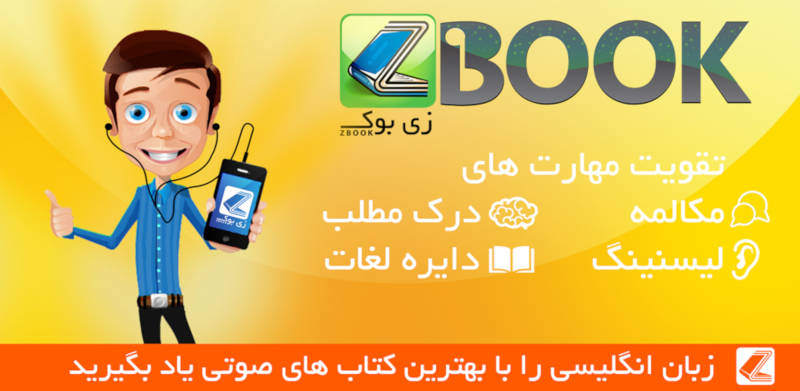 متن انگلیسی فصل
Chapter fifteen
Strange Behaviour of Frederica
The Chief Constable, a Colonel Weston, came to see us soon after lunch.
'Were really lucky that you are here, Monsieur Poirot,' he said again and again. 'It's a very strange business. Well, the girl ought to be safe enough in a nursing home. Still, if Vyse is the killer, hell not make any mistakes. The woman - well, there might be more hope there. Ten to one she'll try again. Women have no patience.'
He then took from his pocket a torn piece of paper with writing on it and handed it to Poirot. 'My police found this when they were searching the grounds. It's the only thing they did find.'
Poirot looked closely at it. The writing was large and untidy.
'… must have money at once. If not, you know what will happen. I'm warning you.'
Poirot frowned. 'May I keep it?'
'Certainly. There are no fingerprints on it. I'll be happy if it helps you in any way.'
When he had gone, Poirot examined the paper once more. 'This could be blackmail! Someone at our party last night was being asked for money in a very unpleasant way. Of course, it is possible that it was one of the people we did not know. Come in,' he said hearing a knock at the door.
It was Commander Challenger. 'Hello,' he said. 'I wanted to know if you were making progress with your investigations.'
'At this moment I don't feel that I am!' said Poirot.
'That's too bad. But I don't really believe it, Monsieur Poirot. I've been hearing all about you and what a wonderful detective you are. You are going to solve this case, aren't you?'
'That I promise. You have the word of Hercule Poirot. I am the dog who stays on the scent and does not leave it.'
'Good.'
'I have suspicions of two people.'
'I suppose I mustn't ask you who they are?'
'I would not tell you!'
'My alibi is satisfactory, I trust,' said Challenger.
Poirot smiled at the suntanned face in front of him. 'You left Devonport at just after half past eight. You arrived here at five minutes past ten - twenty minutes after the crime had been committed. But the distance from Devonport is only just over thirty miles, and you have often driven it in an hour. So your alibi is not good at all!'
'Well, I'm…'
'Your alibi, as I say, is not good. But there are other things apart from alibis. You would like, I think, to marry Mademoiselle Nick?'
'I've always wanted to marry her,' he said softly, with emotion. 'Exactly. However, Mademoiselle Nick was engaged to another man. A reason, perhaps, for killing the other man. But that is unnecessary when he dies the death of a hero.'
'So it is true - that Nick was engaged to Michael Seton? There's a rumor about that all over the town this morning.'
'Yes - it is interesting how soon news travels. You never suspected it before?'
'I knew Nick was engaged to someone - she told me so two days ago. But she didn't say who it was.'
'Well, he has left her, I would think, a very large fortune. So it is not a moment for killing Mademoiselle Nick - from your point of view. She cries for her lover now, but the heart heals itself. And I think, Monsieur, that she is very fond of you…'
There was a knock on the door. It was Frederica Rice. 'I've been looking for you,' she said to Challenger. 'They told me you were here. I wanted to know if you'd got my wristwatch back yet.'
'Oh, yes, I called for it this morning.'
He took it from his pocket and handed it to her. It was an unusual shape - round, like a globe, with a plain black strap. I remembered that I had seen one the same shape on Nick Buckley's wrist.
She looked from one to the other of us. 'Am I interrupting anything?'
'No, indeed, Madame. We were saying how quickly news travels - how everyone now knows that Mademoiselle Nick was engaged to that brave airman who died!'
'So Nick was engaged to Michael Seton!' exclaimed Frederica. 'I thought he was very attracted to her last autumn. And then, after Christmas, they seemed to lose interest.'
'The secret, they kept it very well.'
'That was because of old Sir Matthew, I suppose. Tell me, Monsieur Poirot, did you…'
She stopped and her face turned whiter still. Her eyes were fixed on the centre of the table.
'You are not well, Madame!'
I pushed a chair forward and helped her sit down. She shook her head, whispered, 'I'm all right,' and then she put her face between her hands. She sat up a minute later. 'How silly! George, don't look so worried. I've got a headache. I think I'll go and lie down. Perhaps tomorrow they'll let me see Nick.' She left the room.
Challenger frowned. 'You never know what that woman's doing. Nick may be fond of her, but I don't believe she's fond of Nick! Are you going out, Monsieur Poirot?' he asked, for Poirot had risen and was carefully brushing his hat.
'Yes, I am going into the town.'
'I've got nothing to do. May I come with you?'
'Of course. It will be a pleasure.'
Poirot's first stop was to a florist's shop. 'I must send some flowers to Mademoiselle Nick,' he explained. He chose a gold basket, which he asked to be filled with orange flowers, and the whole thing was tied up with a large blue bow. The shop assistant gave him a card and he wrote on it: 'With the good wishes of Hercule Poirot.'
'I sent her some flowers this morning,' said Challenger. 'I might send her some fruit.'
'No!' said Poirot. 'The eatable - it is not permitted.'
'Who says so?'
'I say so.'
'No!' said Challenger. 'You're still afraid for Nick!'
مشارکت کنندگان در این صفحه
تا کنون فردی در بازسازی این صفحه مشارکت نداشته است.
🖊 شما نیز می‌توانید برای مشارکت در ترجمه‌ی این صفحه یا اصلاح متن انگلیسی، به این لینک مراجعه بفرمایید.