سرفصل های مهم
فصل 16
توضیح مختصر
زمان مطالعه

9 دقیقه

سطح

سخت
دانلود اپلیکیشن «زیبوک»
این فصل را می‌توانید به بهترین شکل و با امکانات عالی در اپلیکیشن «زیبوک» بخوانید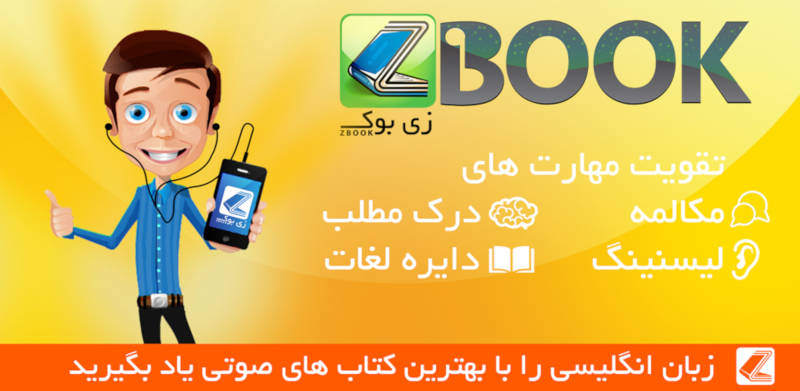 متن انگلیسی فصل
Chapter sixtIen
Interview with Mr Whitfield
After the inquest the next day, Poirot and I went to speak with the Reverend Giles Buckley and his wife. Maggie's father and mother were charming, and fighting hard to keep control of the unhappiness caused by the tragedy that had robbed them of 'Our Maggie', as they called her.
'Madame, I am deeply sorry for your loss - and I admire your bravery!' Poirot said.
'Tears would not bring Maggie back to us,' said Mrs Buckley, sadly. 'But you are a great detective, Monsieur Poirot. You are going to find out the truth, aren't you?'
'I will not rest until I do, Madame.'
'Poor little Nick,' said Mrs Buckley. 'I had the saddest letter from her. She says she feels she asked Maggie down here to her death. I wish they would let me see her. It would be so much better for her if she could come back with me. I haven't seen her since last autumn when she was at Scarborough. Maggie spent the day with her and then Nick came back and spent a night with us. She's a pretty girl - though I can't say I like her friends or the sort of life she leads - well, it's not really her fault, poor child. She had a terrible childhood.'
'Well,' said Poirot. 'I must not stay any longer, I only wished to offer you my deep sympathy.'
'You have been very kind, Monsieur Poirot. And we are very grateful for all you are doing.'
'Very simple, lovely people,' I said, after we had left.
Poirot nodded. 'It makes the heart ache, does it not, mon ami? Such an unnecessary tragedy, so useless - so purposeless. And I, Hercule Poirot, did not prevent the crime!'
'Nobody could have prevented it.'
'You speak without thinking, Hastings. No ordinary person could have prevented it - but what good is it to be Hercule Poirot with grey cells of a finer quality than other peoples', if you can't do more than ordinary people? But now,' he said, 'to London.'
'London?'
'Yes. We shall catch the two o'clock train. All is peaceful here. Mademoiselle is safe in the nursing home. No one can harm her. The watchdogs, therefore, can leave for a short time. There are one or two little pieces of information that I require.'
Poirot had arranged a meeting with Michael Seton's lawyers Whitfield, Pargiter & Whitfield, and although it was after six o'clock, we were soon sitting in the office with Mr Whitfield, the head of the firm. He had a letter in front of him from the chief constable and another from some high official at Scotland Yard. 'This is all very irregular and unusual, Sir,' he said. 'But under the circumstances I will be happy to do anything that is in my power to help you.'
'Your firm acted as lawyers to Michael Seton?'
'To all the Seton family, my dear Sir, for the last hundred years.'
'Perfect! Did the late Sir Matthew Seton make a will?'
'We made it for him.'
'And he left his fortune - how?'
'There were several bequests, but almost all of his large - his very large fortune - he left to Captain Michael Seton.'
'Sir Matthew Seton's death was unexpected, I understand?' said Poirot.
'Most unexpected. They found a cancer. An immediate operation was necessary and - he died.'
'I understand Captain Seton made a will before leaving England.'
'If you can call it a will - yes,' said Mr Whitfield. 'But it is properly witnessed, so it is legal. The truth is that at the time Captain Seton had little or nothing to leave. He felt, I suppose, that there was no need for lawyers.'
'And the conditions of this will?' asked Poirot.
'He leaves everything to his future wife, Miss Magdala Buckley.'
'And if Miss Buckley had died last Monday?'
'The money would go to whoever she had named in her will as her heirs - or, if she had not made a will, everything would go to her nearest family member.'
'It is all exactly as you thought, Poirot,' I said when we were outside.
'Mon ami, it had to be. We will go now to the restaurant where Japp has agreed to meet us for dinner.'
The Scotland Yard inspector greeted Poirot enthusiastically. 'It's years since I've seen you. I thought you were growing vegetables in the country.'
'I tried, Japp, I tried. But even when you grow vegetables, you cannot get away from murder.'
'Well, old friend, I've done your business. The fingerprints you sent me…'
'Yes?' said Poirot, with interest.
'Nothing, I'm afraid. Whoever the gentleman is, he hasn't got a criminal record in Britain. However, I sent a telegram to Melbourne - and nobody, criminal or not, of that description or name is known in Australia. So there may be something suspicious after all. As to Lazarus and Son, they are always straight and honorable. They're in a bad way financially, though. People haven't had the money to buy paintings these last few years.' Our business done, the evening became a very happy one. We were soon in the middle of remembering many, many old cases we'd worked on. I must say that I enjoyed talking over the past. Those had been good days. How old and experienced I felt now! Poor old Poirot. He was puzzled by this case - I could see that. His powers of detection were not what they used to be, I thought. I had the feeling that the murderer of Maggie Buckley would never be brought to justice.
'Courage, my friend,' said Poirot, hitting me playfully on the shoulder. 'All is not lost. Do not be unhappy, I beg of you.'
'That's all right. I'm all right.'
'And so am I. And so is Japp.'
'We're all alright,' declared Japp.
And on this pleasant note we said our goodbyes.
The following morning we went back to St Loo. When we arrived at the hotel Poirot rang up the nursing home and asked to speak to Nick. Suddenly I saw his face change.
'What? Say that again, please.'
He waited for a minute or two, then he said, 'Yes, yes. I will come at once.'
He turned a pale face to me. 'Why did I go away, Hastings? Why did I go away? Mademoiselle Nick is dangerously ill: poisoned with cocaine. They have got at her after all!'
مشارکت کنندگان در این صفحه
تا کنون فردی در بازسازی این صفحه مشارکت نداشته است.
🖊 شما نیز می‌توانید برای مشارکت در ترجمه‌ی این صفحه یا اصلاح متن انگلیسی، به این لینک مراجعه بفرمایید.