سرفصل های مهم
فصل 13
توضیح مختصر
زمان مطالعه

7 دقیقه

سطح

ساده
دانلود اپلیکیشن «زیبوک»
این فصل را می‌توانید به بهترین شکل و با امکانات عالی در اپلیکیشن «زیبوک» بخوانید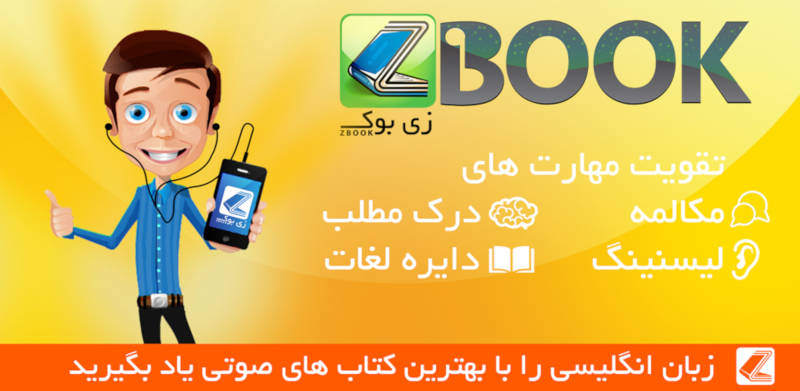 متن انگلیسی فصل
Chapter thirteen
Letters
When Ellen left the room, Poirot looked thoughtful.
'Why were you asking about a secret hiding place?' I said.
'I had an idea, Hastings. What if J, the stranger I put on the suspects list, really exists? Suppose, for some reason connected with Ellen, that J. comes to the house last night. He conceals himself in a secret hiding place in this room. A girl passes through that he thinks is Nick. He follows her out - and shoots her. However, now we know that there is no hiding place and that Ellen decided to remain in the kitchen last night by pure chance. Come, let us search for the will of Mademoiselle Nick.'
In the library there was a large old-fashioned writing table. In it and on it bills and receipts were mixed up together. There were letters of invitation, letters asking for accounts to be paid, letters from friends.
'We will arrange these papers', said Poirot sternly, 'with order and method.'
Half an hour later, he sat back with a pleased look on his face. The writing table was all tidy. 'One thing is good at least,' he said. 'We have gone through everything so carefully that there is no possibility that we have missed anything.'
'I agree. Not that we have found much.'
'Except possibly this.' Poirot threw across a letter. It was in large untidy handwriting.
'Darling,
Party was marvelous. You were wise not to touch that stuff-it's too hard to give up. I'm writing to the boyfriend to send more quickly.
Yours,
FREDDIE.'
'Dated last February,' said Poirot thoughtfully. 'She takes drugs, of course. You have only to look at her eyes. And then there are her changeable moods. But I do not think Madame Rice is a real addict. She is at the beginning - not the end.'
'And Nick?'
'I do not think she takes drugs.'
'I'm glad of that.'
There was a desk in Nick's room, but little was kept in it. Here again, there was no sign of a will. Poirot was going through some drawers.
'Surely, Poirot,' I said embarrassed, 'those are underclothes. Don't you think - I mean - we can hardly…'
He laughed. 'My poor Hastings, you belong to the Victorian era! Mademoiselle Nick would tell you so if she were here. And Mademoiselle Nick, if she wished to hide anything, would hide it here. Ah!' He held up a packet of letters tied with a pink ribbon. 'The love letters of Mr Michael Seton, I think.' Quite calmly he began to open the letters.
'Poirot,' I cried. 'You really can't do that. It isn't playing the game.'
'I am not playing a game, mon ami. I am hunting down a murderer. Don't worry - Ellen has probably read all of them!'
The letters began last winter.
New Year's Day
'Darling,
It's New Year and it seems too wonderful to be true - that you should love me. You've made all the difference to my life. I believe we both knew - from the very first moment we met. Happy New Year, my lovely girl.
Yours for ever, MICHAEL.'
March 2nd
'Dearest Love,
How I wish I could see you more often. I hate all this hiding, but honestly, Uncle Matthew really hates early marriages because they destroy a man's career. You could never destroy mine, you dear angel! Yours, MICHAEL'
April 18th
'Dearest,
The whole thing is fixed. If I succeed (and I will succeed), I will be able to be firm with Uncle Matthew. Don't worry about me. The thing isn't half so dangerous as it sounds. And I couldn't get killed now that I know you have feelings for me. Everything will be all right, sweetheart. Trust your Michael.'
The last was undated.
'Dearest,
Well, I'm off tomorrow: Feeling really excited and certain of success. There's a risk, of course, but all life's a risk really. By the way, somebody said I ought to make a will, so I have - on a half sheet of notepaper - and sent it to old Whitfield, the family lawyer. Somebody once told me that a man made a will of three words "All to Mother", and that was legal. My will was rather like that - and I remembered your name was really Magdala! A couple of my friends witnessed it. But dearest, I will be perfectly all right. Good night and God bless you, MICHAEL'
Poirot folded the letters together again.
'You see, Hastings? We now know that Michael made a will which left everything he owned to Mademoiselle Nick and it is recorded in writing. And with the letters carelessly hidden like that, anyone could read them. Ellen, most certainly. We will try a little experiment on her before leaving.'
Ellen was cleaning the hall as we came downstairs. Poirot said, 'You knew, I suppose, that Miss Buckley was engaged to the airman, Michael Seton?'
She looked very surprised. 'What? The one in the newspapers? Well, no, I didn't know that!'
'Her complete and absolute surprise seemed very convincing to me,' I mentioned when we got outside.
'Yes. It really seemed genuine,' said Poirot. 'Hastings, I do not like it. There is something here that I do not understand.'
مشارکت کنندگان در این صفحه
تا کنون فردی در بازسازی این صفحه مشارکت نداشته است.
🖊 شما نیز می‌توانید برای مشارکت در ترجمه‌ی این صفحه یا اصلاح متن انگلیسی، به این لینک مراجعه بفرمایید.