سرفصل های مهم
فصل 15
توضیح مختصر
زمان مطالعه

10 دقیقه

سطح

ساده
دانلود اپلیکیشن «زیبوک»
این فصل را می‌توانید به بهترین شکل و با امکانات عالی در اپلیکیشن «زیبوک» بخوانید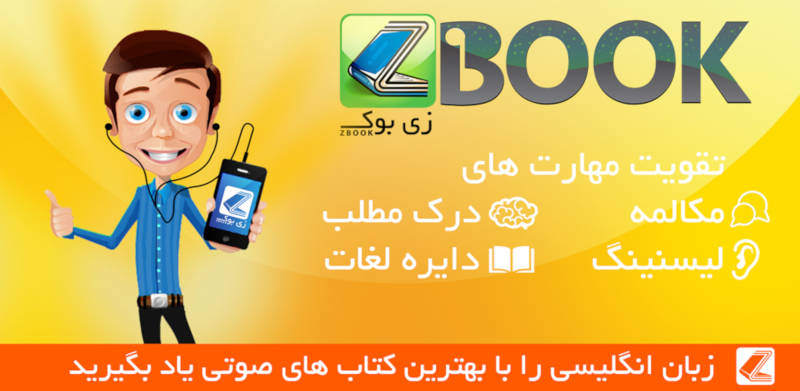 متن انگلیسی فصل
ACT THREE SCENE FOUR
(The great hall of the palace. There are two thrones at the main table for Macbeth and Lady Macbeth. Other long tables are for their guests. Enter Macbeth and Lady Macbeth, wearing their crowns. Their guests follow them) Macbeth: You know your places, please sit down to one and all, a cheerful welcome.
Guests: Thanks to your majesty.
(Macbeth leads Lady Macbeth to her throne)
Macbeth: I'll walk about the hall, speak to our guests. Our gracious hostess sits on her royal throne from where she'll give her welcome.
Lady Macbeth: I do it now, my lord, to all our friends. And from my heart, I truly welcome them.
(All stand and bow to Lady Macbeth)
Macbeth: See how our guests return your thanks. Here is an empty chair - I shall sit there. Enjoy yourselves and then we'll drink a toast.
(Enter 1st murderer. Macbeth goes to speak to him)
There's blood upon your face.
1st Murderer: It's Banquo's then.
Macbeth: I'd rather see you here than Banquo. Is he dead?
1st Murderer: My lord, his throat is cut - I did it.
Macbeth: Then you are the best of all cut-throats. Yet he's as good, who cut the throat of Fleance. If you did that too, you have no equal.
1st Murderer: My royal lord, Fleance escaped.
Macbeth: Then all my fears return. Fleance's death would have made me safe. Now I'm trapped again, Imprisoned by my fears. But Banquo's dead?
1st Murderer: Yes, my good lord. Dead in a ditch, he lies. With more than twenty cuts upon his head. Each cut enough to kill him.
Macbeth: My thanks for that. The snake is dead. The son who's harmless now, will poison when he's grown. Revenge will follow later. Go now. I'll speak to you again tomorrow.
(Exit murderer)
Lady Macbeth: (To Macbeth) My royal lord, why do you forget your guests? The feast is ruined when the host's not there. You must drink with them, give the toasts that join them to you, make them yours. If not, they'd better eat at home.
(The Ghost of Banquo enters and sits on the empty chair)
Macbeth: What you say is true, dear wife.
(To the guests) Noble thanes, eat and drink well. Here's to your good health!
(Macbeth drinks)
Lennox: My noble lord, sit down with us.
Macbeth: If Banquo, my dear friend, was with us now, all the great men of Scotland would be honoured. I'd rather blame good Banquo for his absence, than fear he's come to harm.
Ross: He was wrong to break his promise. Please sit, my lord.
Macbeth: The table's full.
Lennox: Here's a place for you, sir.
Macbeth: Where?
Lennox: Here, my good lord. Why, what's the matter?
(Macbeth has seen the Ghost of Banquo)
Macbeth: Who has done this?
Lennox: What, my good lord?
Macbeth: (To the Ghost of Banquo) You cannot say I did it! Do not shake your bloody head at me!
Ross: Gentlemen, stand up. Our royal host's not well.
Lady Macbeth: (Calmly) Sit, my good friends, he's often ill like this. He'll soon be well again, you must believe me. If you notice him, you'll make him worse. Please sit and eat.
(To Macbeth) Are you a man?
Macbeth: Yes, and a brave one, who's seen such dreadful sights Devils would fear to see.
Lady Macbeth: This is all nonsense. Your fearful mind leads you to see strange things - like that imagined dagger, which, you said, showed you the way to Duncan. Your fear of things not seen is shameful. Why all those looks of horror at an empty chair?
Macbeth: I beg you, look at it! Look! Can't you see it?
(To the Ghost of Banquo) What do I care? If you can nod, speak too. If graves give back the dead, like this, let birds of prey tear their cold bodies up.
(The Ghost of Banquo disappears)
Lady Macbeth: Have you gone mad?
Macbeth: As sure as I stand here, I saw him.
Lady Macbeth: Shame on you, shame.
Macbeth: Blood has been spilt before. In days gone by, before countries had their laws to keep them safe, yes - and since then, murders have been committed, too terrible to speak about. It used to be that when a man received a fatal cut, he'd die, and that would be the end. But now men rise again though they have suffered twenty such blows - and push us from our chairs. This is more strange than any murder is.
Lady Macbeth: My royal lord, you must think of your guests. Macbeth: I had forgotten them…
(To the guests) Do not be surprised, my noble friends. I have a strange illness, but it is nothing to those who know me. So love and health to all! I'll drink another toast! Then I'll sit down.
(The Ghost enters again and sits down on the empty chair)
So now I drink a toast to all our guests and to our dear friend, Banquo, whom we miss. I wish that he were here. A toast to him and all of you! A toast to all!
(Macbeth drinks)
Guests: A toast to all! Our duty is to you, sir!
(Macbeth turns and sees the Ghost)
Macbeth: Out of my sight! Away, away! Let the earth cover you! Your bones are lifeless and your blood is cold. Those eyes you stare with can see nothing now.
Lady Macbeth: Think nothing of this, my good lords! The illness will soon pass. Please, enjoy the feast.
Macbeth: (To the Ghost) What any brave man dares, I would dare too. Take any other fearful shape and I will fight you. I'll fight the wildest animal and feel no fear. But this strange, dreadful sight I cannot face. If you were alive again, your sword in hand I'd fight you bravely and not feel afraid. Oh, go, go, you awful Ghost! Unreal shadow, go! Leave me alone.
(Exit the Ghost)
Why, now it's gone, I am a man again. Sit down, good friends, sit down.
Lady Macbeth: (Impatiently to Macbeth) It's too late now, our feast is ruined. Our guests are all afraid of your strange words.
Macbeth: Can such sights be true? Can pictures from my mind so frighten me? I do not understand. You must have seen this sight but yet you feel no fear.
Ross: What sight, my lord?
Lady Macbeth: (Fearfully) Please do not speak to him.
Your questions anger him.
Good night to all. Please leave as quickly as you can.
Go, please go at once.
Lennox: Good night. I hope the King will be soon well again.
Lady Macbeth: Good night to all.
(Exit all the guests)
Macbeth: When there is murder, blood always finds revenge. Through many signs the deed will be revealed. Stones, so men say, will move and trees may speak. The cries of owls and ravens, if well understood, will tell the world the murderer's guilty secret. Is the night ended yet?
Lady Macbeth: The morning's almost here.
Macbeth: Why did Macduff refuse to come tonight?
Lady Macbeth: Did he refuse? Are you really sure? Macbeth: I was told so. I will soon find out. I have paid spies in everybody's house… Early tomorrow - I won't waste any time, I'll go again to the all-seeing sisters. They must know more and I must know it too, however bad the news. All other problems must be put aside until I know the truth. I feel I'm walking through a stream of blood, both wide and deep. I'm in so far that going back would be as difficult as going on. I have strange thoughts that must be changed to deeds. There's no time left to think about them first.
Lady Macbeth: You need to sleep, to calm your mind.
Macbeth: Come then, let us sleep. The fearful sights I see, show I'm a child in deeds of treachery. I'll learn by practising more wicked deeds as I grow stronger still in evil.
(Exit Macbeth and Lady Macbeth)
مشارکت کنندگان در این صفحه
تا کنون فردی در بازسازی این صفحه مشارکت نداشته است.
🖊 شما نیز می‌توانید برای مشارکت در ترجمه‌ی این صفحه یا اصلاح متن انگلیسی، به این لینک مراجعه بفرمایید.