سرفصل های مهم
فصل 11
توضیح مختصر
زمان مطالعه

2 دقیقه

سطح

خیلی سخت
دانلود اپلیکیشن «زیبوک»
این فصل را می‌توانید به بهترین شکل و با امکانات عالی در اپلیکیشن «زیبوک» بخوانید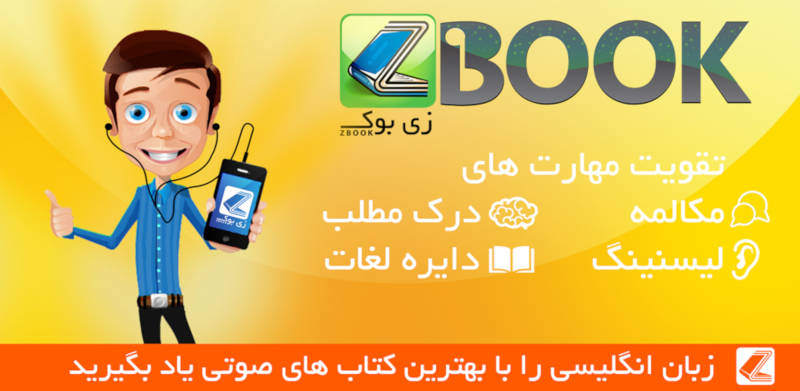 متن انگلیسی فصل
Chapter Eleven
The next morning, as Silas and Eppie were having breakfast, he said, 'Eppie, there's something I would like to do. I have been thinking about it for two years. Now that the gold has come back, we can do it.'
'Do what, father?' asked Eppie.
'Go and see the place where I used to live. I want to go to Lantern Yard and see Mr Paston the minister. Something may have happened to show them that I was innocent of the robbery. Mr Paston is a very pious man. I want to ask him about the drawing of the lots. And I want to tell him about the religion of the people here and ask him what he thinks of it.'
Long ago, Silas had told Dolly Winthrop the story of his time at Lantern Yard and Eppie had often heard Mrs Winthrop and her father discussing it. It had been a great relief to Silas to tell somebody, after all his years of silent sorrow. Dolly had listened with sympathy, but the religion of Lantern Yard was so different from the religion of Raveloe that Dolly found it all very strange indeed. She had asked him to explain about the drawing of the lots several times, but even then she did not fully understand.
Eppie was delighted with the idea of going on a journey with her father. When she came home, she would be able to tell Aaron all about it. Aaron seemed to know so much more than she did about many things. It would be pleasant to be able to tell him something for a change.
So the next day Silas and Eppie set out on their journey. When they arrived at the great industrial town. Silas was amazed at how different it was from the town he remembered! Many changes had taken place in thirty years.
'I don't think I can find my way to Lantern Yard, Eppie,' said Silas. 'It's all so changed.' Both of them felt ill at ease, standing in the busy noisy street, surrounded by strange indifferent faces.
'Well, ask someone the way, father,' said Eppie. 'Ask that gentleman over there.'
'He won't know,' Silas replied. 'Gentlemen never went to Lantern Yard. It was a place for simple working people. But I could ask him the way to Prison Street. I'm sure I'll be able to find Lantern Yard once I get to Prison Street.'
The gentleman told them how to get to Prison Street and Silas and Eppie set off in the direction he had indicated. They got lost several times and had to ask other people for directions before they found Prison Street. The dark walls of the great jail cheered Silas up: at least the jail had not changed and Silas now felt confident that he could find the Yard.
'What a dark ugly place!' cried Eppie. 'It hides the sky! It's worse than the workhouse. I am glad that you don't live here now, father. Is Lantern Yard like this street?'
'My precious child,' said Silas, smiling, 'it isn't a big street like this. I never liked this street, but I was fond of Lantern Yard. Don't worry. We're nearly there.'
They turned onto a dark narrow road. 'Oh, father!' cried Eppie. 'I feel as if I were suffocating! I never imagined that people lived like this, so close together. How pretty Raveloe will look, when we get home!'
'You are right, Eppie. Now it looks strange to me too and it smells bad. I don't think it used to smell this bad.'
Here and there a pale dirty face looked out from a doorway. They made Eppie even more uncomfortable, so she felt relieved when they got to Shoe Lane, where she could see a little more of the sky.
'There it is!' said Silas. 'There's Lantern Yard. But how strange! People are coming out of the Yard, as if they had been to chapel. We never went to chapel at noon on a weekday.'
Suddenly he stopped walking and stared with a look of distressed amazement. They were standing in front of a large factory and men and women were coming out for their mid-day meal.
'Father,' said Eppie in alarm. 'What's the matter?'
'It's gone, child,' said Silas. 'Lantern Yard is gone! I know this is the right place, because I recognise that house across the road. That big factory is where Lantern Yard was! It's all gone - even the chapel and the little graveyard!'
'Come into that brush shop, father,' said Eppie. She was worried that he might have one of his attacks. 'Then you can sit down and rest and perhaps the people there can tell you what happened.'
But the man in the brush shop had only been in Shoe Lane for ten years. The factory was already there when he arrived. Neither he nor any of the other people in the shop knew anything about Silas's old friends at Lantern Yard. They had never heard of Mr Paston the minister.
'The old place has been swept away!' I said Silas to Dolly Winthrop on the night of his return to Raveloe. 'My old home has gone. I've no home but this now. I will never know whether they discovered the truth about that robbery.'
'No, you won't. Master Marner,' said Dolly. 'There are many things we'll never know. It's God's will. We'll never know what happened, but He knows and we must trust Him.'
'Yes,' said Silas. 'Ever since the child was sent to me, I have been learning to trust. Now she says she will never leave me, so I think I will trust until I die.'
Conclusion
In the springtime, when the flowers were blooming, the sun was shining and the fields were full of calves and lambs, Eppie and Aaron were married. Nancy had insisted on buying the wedding dress for Eppie. It was a very pretty white dress with little pink flowers on it.
The wedding procession went from the church to the Rainbow. In the lead was Eppie, with her white dress and her golden hair, looking like a lily. One of Eppie's hands was on her husband's arm and the other held the hand of her father Silas. After them came Ben and Dolly Winthrop.
Nancy saw them passing by as she stood at the window of the red house. Godfrey had gone away for the day, otherwise people would have expected him to go to the wedding feast he had ordered at the Rainbow.
Dolly Winthrop saw old Mr Macey sitting in his doorway as they passed. He was too old to go to the wedding feast. Dolly guessed that he would like them to stop and talk to him. 'We must go and say hello to Mr Macey,' said Dolly. 'He'll be offended if we don't'. So they stopped at Mr Macey's door and shook the old man's hand.
In the garden of the Rainbow, all the guests were gathered, talking about the strange history of Silas Marner. They had come to the conclusion that he had brought a blessing on himself by being a good father to a poor orphan child. When the wedding party appeared at the gate, the guests cheered and applauded.
Eppie, Aaron, Silas and Dolly left the wedding feast while the party was still very merry. As they walked back to Silas's cottage, they passed Eppie's new garden and the flowers seemed to smile at the four united people.
'Oh, father!' said Eppie. 'what a pretty home ours is! I think nobody could be happier than we are.'
مشارکت کنندگان در این صفحه
تا کنون فردی در بازسازی این صفحه مشارکت نداشته است.
🖊 شما نیز می‌توانید برای مشارکت در ترجمه‌ی این صفحه یا اصلاح متن انگلیسی، به این لینک مراجعه بفرمایید.