سرفصل های مهم
بخش 12
توضیح مختصر
زمان مطالعه

8 دقیقه

سطح

خیلی سخت
دانلود اپلیکیشن «زیبوک»
این فصل را می‌توانید به بهترین شکل و با امکانات عالی در اپلیکیشن «زیبوک» بخوانید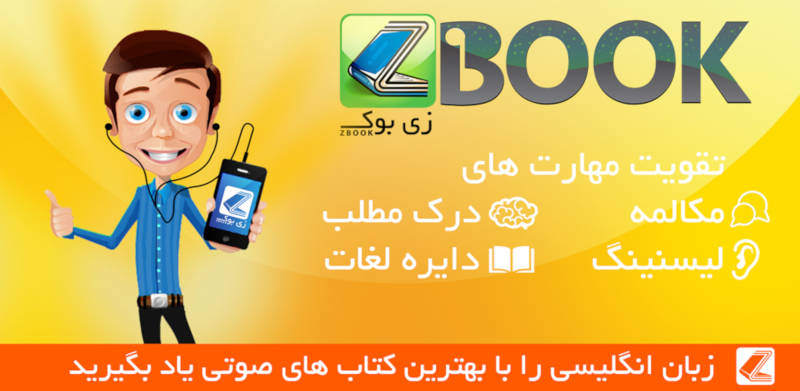 متن انگلیسی فصل
The Council on Spiritual Practices grew out of Jesse's systematic exploration of the psychedelic literature and the psychedelic community in the Bay Area soon after he moved to San Francisco. In his highly deliberate, slightly obsessive, and scrupulously polite way, Jesse contacted the region's numerous "psychedelic elders"—the rich cast of characters who had been deeply involved in research and therapy in the years before most of the drugs were banned in 1970, with the passing of the Controlled Substances Act, and the classification of LSD and psilocybin as schedule 1 substances with a high potential for abuse and no recognized medical use. There was James Fadiman, the Stanford-trained psychologist who had done pioneering research on psychedelics and problem solving at the International Foundation for Advanced Study in Menlo Park, until the FDA halted the group's work in 1966. (In the early 1960s, there was at least as much psychedelic research going on around Stanford as there was at Harvard; it just didn't have a character of the wattage of a Timothy Leary out talking about it.) Then there was Fadiman's colleague at the institute Myron Stolaroff, a prominent Silicon Valley electrical engineer who worked as a senior executive at Ampex, the magnetic recording equipment maker, until an LSD trip inspired him to give up engineering (much like Bob Jesse) for a career as a psychedelic researcher and therapist. Jesse also found his way into the inner circle of Sasha and Ann Shulgin, legendary Bay Area figures who held weekly dinners for a community of therapists, scientists, and others interested in psychedelics. (Sasha Shulgin, who died in 2014, was a brilliant chemist who held a DEA license allowing him to synthesize novel psychedelic compounds, which he did in prodigious numbers. He also was the first to synthesize MDMA since it had been patented by Merck in 1912 and forgotten. Recognizing its psychoactive properties, he introduced the so-called empathogen to the Bay Area's psychotherapy community. Only later, did it become the club drug known as Ecstasy.) Jesse also befriended Huston Smith, the scholar of comparative religion, whose mind had been opened to the spiritual potential of psychedelics when, as an instructor/lecturer at MIT in 1962, he served as a volunteer in the Good Friday Experiment, from which he came away convinced that a mystical experience occasioned by a drug was no different from any other kind.
By way of these "elders" and his own reading, Jesse began unearthing the rich body of first-wave psychedelic research, much of which had been lost to science. He learned that there had been more than a thousand scientific papers on psychedelic drug therapy before 1965, involving more than forty thousand research subjects. Beginning in the 1950s and continuing into the early 1970s, psychedelic compounds had been used to treat a variety of conditions—including alcoholism, depression, obsessive-compulsive disorder, and anxiety at the end of life—frequently with impressive results. But few of the studies were well controlled by modern standards, and some of them were compromised by the enthusiasm of the researchers involved.
Of even keener interest to Bob Jesse was the early research exploring the potential of psychedelics to contribute to what, in a striking phrase, he calls "the betterment of well people." There had been studies in "healthy normals" of artistic and scientific creativity and spirituality. The most famous of these was the Good Friday, or Marsh Chapel, Experiment, conducted in 1962 by Walter Pahnke, a psychiatrist and minister working on a PhD dissertation at Harvard under Timothy Leary. In this double-blind experiment, twenty divinity students received a capsule of white powder during a Good Friday service at Marsh Chapel on the Boston University campus, ten of them containing psilocybin, ten an "active placebo"—in this case niacin, which creates a tingling sensation. Eight of the ten students receiving psilocybin reported a powerful mystical experience, while only one in the control group did. (Telling them apart was not difficult, rendering the double blind a somewhat hollow conceit: those on the placebo sat sedately in their pews while the others lay down or wandered about the chapel, muttering things like "God is everywhere" and "Oh, the Glory!") Pahnke concluded that the experiences of those who received the psilocybin were "indistinguishable from, if not identical with," the classic mystical experiences reported in the literature. Huston Smith agreed. "Until the Good Friday Experiment," he told an interviewer in 1996, "I had had no direct personal encounter with God."
In 1986, Rick Doblin conducted a follow-up study of the Good Friday Experiment in which he tracked down and interviewed all but one of the divinity students who received psilocybin at Marsh Chapel. Most reported that the experience had reshaped their lives and work in profound and enduring ways. However, Doblin found serious flaws in Pahnke's published account: Pahnke had failed to mention that several subjects had struggled with acute anxiety during their experience. One had to be restrained and given an injection of Thorazine, a powerful antipsychotic, after he fled from the chapel and headed down Commonwealth Avenue, convinced he had been chosen to announce the news of the coming of the Messiah.
In this and a second review of another Timothy Leary–supervised experiment, of recidivism at Concord State Prison, Doblin had raised troubling questions about the quality of the research done in the Harvard Psilocybin Project, suggesting that the enthusiasm of the experimenters had tainted the reported results. If this research were going to be revived and taken seriously, Jesse concluded, it would have to be done with considerably more rigor and objectivity. And yet the results of the Good Friday Experiment were highly suggestive and, as Bob Jesse and Roland Griffiths would soon decide, well worth trying to reproduce.
• • • BOB JESSE SPENT the early 1990s excavating the knowledge about psychedelics that had been lost when formal research was halted and informal research went underground. In this, he was a little like those Renaissance scholars who rediscovered the lost world of classical thought in a handful of manuscripts squirreled away in monasteries. However, in this case, considerably less time had elapsed, so the knowledge remained in the brains of people still alive, like James Fadiman and Myron Stolaroff and Willis Harman (another Bay Area engineer turned psychedelic researcher), who merely had to be asked for it, and in scientific papers in libraries and databases, which merely had to be searched. But if there is a modern analogy to the medieval monastery where the world of classical thought was saved from oblivion, a place where the guttering flame of psychedelic knowledge was assiduously fanned during its own dark age, that place would have to be Esalen, the legendary retreat center in Big Sur, California.
Perched on a cliff overlooking the Pacific as if barely clinging to the continent, the Esalen Institute was founded in 1962 and ever since has been a center of gravity for the so-called human potential movement in America, serving as the unofficial capital of the New Age. A great many therapeutic and spiritual modalities were developed and taught here over the years, including the therapeutic and spiritual potential of psychedelics. Beginning in 1973, Stanislav Grof, the Czech émigré psychiatrist who is one of the pioneers of LSD-assisted psychotherapy, served as scholar in residence at Esalen, but he had conducted workshops there for years before. Grof, who has guided thousands of LSD sessions, once predicted that psychedelics "would be for psychiatry what the microscope is for biology or the telescope is for astronomy. These tools make it possible to study important processes that under normal circumstances are not available for direct observation." Hundreds came to Esalen to peer through that microscope, often in workshops Grof led for psychotherapists who wanted to incorporate psychedelics in their practices. Many if not most of the therapists and guides now doing this work underground learned their craft at the feet of Stan Grof in the Big House at Esalen.
مشارکت کنندگان در این صفحه
تا کنون فردی در بازسازی این صفحه مشارکت نداشته است.
🖊 شما نیز می‌توانید برای مشارکت در ترجمه‌ی این صفحه یا اصلاح متن انگلیسی، به این لینک مراجعه بفرمایید.