سرفصل های مهم
بخش 74
توضیح مختصر
زمان مطالعه

6 دقیقه

سطح

خیلی سخت
دانلود اپلیکیشن «زیبوک»
این فصل را می‌توانید به بهترین شکل و با امکانات عالی در اپلیکیشن «زیبوک» بخوانید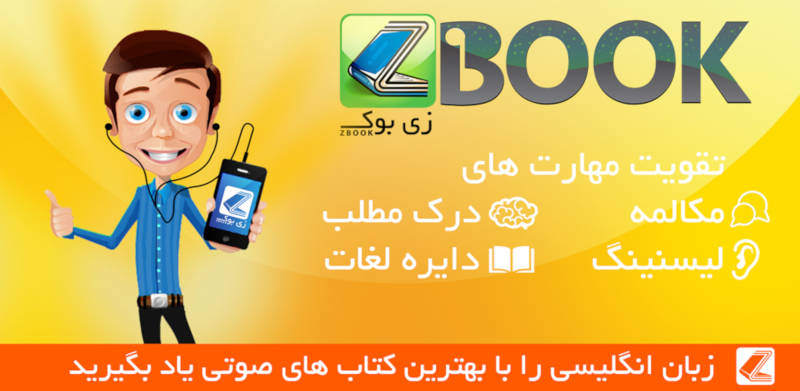 متن انگلیسی فصل
What had changed for me was that now I understood exactly what these writers were talking about: their own mystical experiences, however achieved, however interpreted. Formerly inert, their words now emitted a new ray of relation, or at least I was now in a position to receive it. Such emissions had always been present in our world, flowing through literature and religion, but like electromagnetic waves they couldn't be understood without some kind of receiver. I had become such a one. A phrase like "boundless being," which once I might have skated past as overly abstract and hyperbolic, now communicated something specific and even familiar. A door had opened for me onto a realm of human experience that for sixty years had been closed.*
But had I earned the right to go through that door, enter into that conversation? I don't know about Emerson's mystical experience (or Whitman's or Tennyson's), but mine owed to a chemical. Wasn't that cheating? Perhaps not: it seems likely that all mental experiences are mediated by chemicals in the brain, even the most seemingly "transcendent." How much should the genealogy of these chemicals matter? It turns out the very same molecules flow through the natural world and the human brain, linking us all together in a vast watershed of tryptamines. Are these exogenous molecules any less miraculous? (When they come from a mushroom or a plant or a toad!) It's worth remembering that there are many cultures where the fact that the inspiration for visionary experiences comes from nature, is the gift of other creatures, renders them more meaningful, not less.
My own interpretation of what I experienced—my now officially verified mystical experience—remains a work in progress, still in search of the right words. But I have no problem using the word "spiritual" to describe elements of what I saw and felt, as long as it is not taken in a supernatural sense. For me, "spiritual" is a good name for some of the powerful mental phenomena that arise when the voice of the ego is muted or silenced. If nothing else, these journeys have shown me how that psychic construct—at once so familiar and on reflection so strange—stands between us and some striking new dimensions of experience, whether of the world outside us or of the mind within. The journeys have shown me what the Buddhists try to tell us but I have never really understood: that there is much more to consciousness than the ego, as we would see if it would just shut up. And that its dissolution (or transcendence) is nothing to fear; in fact, it is a prerequisite for making any spiritual progress.
But the ego, that inner neurotic who insists on running the mental show, is wily and doesn't relinquish its power without a struggle. Deeming itself indispensable, it will battle against its diminishment, whether in advance or in the middle of the journey. I suspect that's exactly what mine was up to all through the sleepless nights that preceded each of my trips, striving to convince me that I was risking everything, when really all I was putting at risk was its sovereignty.
When Huxley speaks of the mind's "reducing valve"—the faculty that eliminates as much of the world from our conscious awareness as it lets in—he is talking about the ego. That stingy, vigilant security guard admits only the narrowest bandwidth of reality, "a measly trickle of the kind of consciousness which will help us to stay alive." It's really good at performing all those activities that natural selection values: getting ahead, getting liked and loved, getting fed, getting laid. Keeping us on task, it is a ferocious editor of anything that might distract us from the work at hand, whether that means regulating our access to memories and strong emotions from within or news of the world without.
What of the world it does admit it tends to objectify, for the ego wants to reserve the gifts of subjectivity to itself. That's why it fails to see that there is a whole world of souls and spirits out there, by which I simply mean subjectivities other than our own. It was only when the voice of my ego was quieted by psilocybin that I was able to sense that the plants in my garden had a spirit too. (In the words of R. M. Bucke, a nineteenth-century Canadian psychiatrist and mystic, "I saw that the universe is not composed of dead matter, but is, on the contrary, a living Presence.") "Ecology" and "coevolution" are scientific names for the same phenomena: every species a subject acting on other subjects. But when this concept acquires the flesh of feeling, becomes "more deeply interfused," as it did during my first psilocybin journey, I'm happy to call it a spiritual experience. So too my various psychedelic mergings: with Bach's cello suite, with my son, Isaac, with my grandfather Bob, all spirits directly apprehended and embraced, each time with a flood of feeling.
So perhaps spiritual experience is simply what happens in the space that opens up in the mind when "all mean egotism vanishes." Wonders (and terrors) we're ordinarily defended against flow into our awareness; the far ends of the sensory spectrum, which are normally invisible to us, our senses can suddenly admit. While the ego sleeps, the mind plays, proposing unexpected patterns of thought and new rays of relation. The gulf between self and world, that no-man's-land which in ordinary hours the ego so vigilantly patrols, closes down, allowing us to feel less separate and more connected, "part and particle" of some larger entity. Whether we call that entity Nature, the Mind at Large, or God hardly matters. But it seems to be in the crucible of that merging that death loses some of its sting.
مشارکت کنندگان در این صفحه
تا کنون فردی در بازسازی این صفحه مشارکت نداشته است.
🖊 شما نیز می‌توانید برای مشارکت در ترجمه‌ی این صفحه یا اصلاح متن انگلیسی، به این لینک مراجعه بفرمایید.