سرفصل های مهم
بخش 38
توضیح مختصر
زمان مطالعه

5 دقیقه

سطح

خیلی سخت
دانلود اپلیکیشن «زیبوک»
این فصل را می‌توانید به بهترین شکل و با امکانات عالی در اپلیکیشن «زیبوک» بخوانید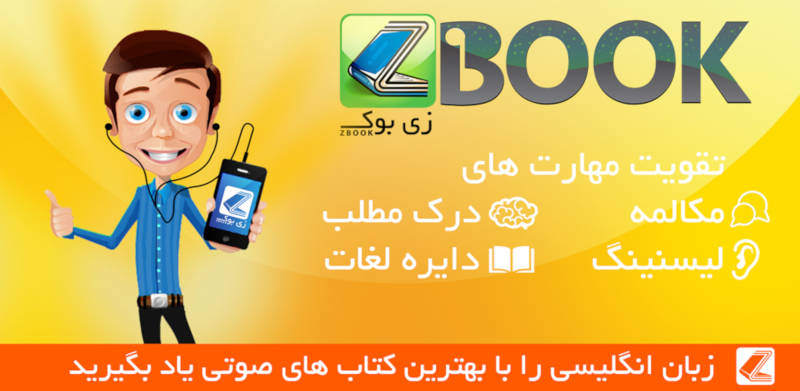 متن انگلیسی فصل
No, as it would turn out. But it was a productive hypothesis even so, and Osmond's research into the biochemical basis of mental illness contributed to the rise of neurochemistry in the 1950s. LSD research would eventually give an important boost to the nascent field. The fact that such a vanishingly small number of LSD molecules could exert such a profound effect on the mind was an important clue that a system of neurotransmitters with dedicated receptors might play a role in organizing our mental experience. This insight eventually led to the discovery of serotonin and the class of antidepressants known as SSRIs.
But the powers that be at St. George's Hospital were unsupportive of Osmond's research on mescaline. In frustration, the young doctor went looking for a more hospitable institution in which to conduct it. This he found in the western Canadian province of Saskatchewan, of all places. Beginning in the mid-1940s, the province's leftist government had instituted several radical reforms in public policy, including the nation's first system of publicly funded health care. (It became the model for the system Canada would adopt in 1966.) Hoping to make the province a center of cutting-edge medical research, the government offered generous funding and a rare degree of freedom to lure researchers to the frozen wastes of the Canadian prairies. After replying to an ad in the Lancet, Osmond received an invitation from the provincial government to move his family and his novel research project to the remote agrarian community of Weyburn, Saskatchewan, forty-five miles north of the North Dakota border. The Saskatchewan Mental Hospital in Weyburn would soon become the world's most important hub of research into psychedelics—or rather, into the class of compounds still known as psychotomimetics.
That paradigm still ruled the thinking of Osmond and his new, like-minded colleague and research director, a Canadian psychiatrist named Abram Hoffer, as they began conducting experiments using a supply of LSD-25 obtained from Sandoz. The psychotomimetic model was introduced to the general public in 1953, when Maclean's, the popular Canadian magazine, published a harrowing account of a journalist's experience on LSD titled "My 12 Hours as a Madman."
Sidney Katz had become the first "civilian" to participate in one of Osmond and Hoffer's LSD experiments at Weyburn hospital. Katz had been led to expect madness, and madness he duly experienced: "I saw faces of familiar friends turn into fleshless skulls and the heads of menacing witches, pigs and weasels. The gaily patterned carpet at my feet was transformed into a fabulous heaving mass of living matter, part vegetable, part animal." Katz's article, which was illustrated with an artist's rendering of chairs flying through a collapsing room, reads like the work of a fervent anti-LSD propagandist circa 1965: "I was repeatedly held in the grip of a terrifying hallucination in which I could feel and see my body convulse and shrink until all that remained was a hard sickly stone." Yet, curiously, his twelve hours of insanity "were not all filled with horror," he reported. "At times I beheld visions of dazzling beauty—visions so rapturous, so unearthly, that no artist will ever paint them."
During this period, Osmond and Hoffer administered Sandoz LSD to dozens of people, including colleagues, friends, family members, volunteers, and, of course, themselves. Their focus on LSD as a window into the biochemistry of mental illness gradually gave way to a deepening curiosity about the power of the experience itself and whether the perceptual disturbances produced by the drug might themselves confer some therapeutic benefit. During a late night brainstorming session in an Ottawa hotel room in 1953, Osmond and Hoffer noted that the LSD experience appeared to share many features with the descriptions of delirium tremens reported by alcoholics—the hellish, days-long bout of madness alcoholics often suffer while in the throes of withdrawal. Many recovering alcoholics look back on the hallucinatory horrors of the DTs as a conversion experience and the basis of the spiritual awakening that allows them to remain sober.
The idea that an LSD experience could mimic the DTs "seemed so bizarre that we laughed uproariously," Hoffer recalled years later. "But when our laughter subsided, the question seemed less comical and we formed our hypothesis . . . : would a controlled LSD-produced delirium help alcoholics stay sober?"
Here was an arresting application of the psychotomimetic paradigm: use a single high-dose LSD session to induce an episode of madness in an alcoholic that would simulate delirium tremens, shocking the patient into sobriety. Over the next decade, Osmond and Hoffer tested this hypothesis on more than seven hundred alcoholics, and in roughly half the cases, they reported, the treatment worked: the volunteers got sober and remained so for at least several months. Not only was the new approach more effective than other therapies, but it suggested a whole new way to think about psychopharmacology. "From the first," Hoffer wrote, "we considered not the chemical, but the experience as a key factor in therapy." This novel idea would become a central tenet of psychedelic therapy.
مشارکت کنندگان در این صفحه
تا کنون فردی در بازسازی این صفحه مشارکت نداشته است.
🖊 شما نیز می‌توانید برای مشارکت در ترجمه‌ی این صفحه یا اصلاح متن انگلیسی، به این لینک مراجعه بفرمایید.