سرفصل های مهم
بخش 05
توضیح مختصر
زمان مطالعه

5 دقیقه

سطح

خیلی سخت
دانلود اپلیکیشن «زیبوک»
این فصل را می‌توانید به بهترین شکل و با امکانات عالی در اپلیکیشن «زیبوک» بخوانید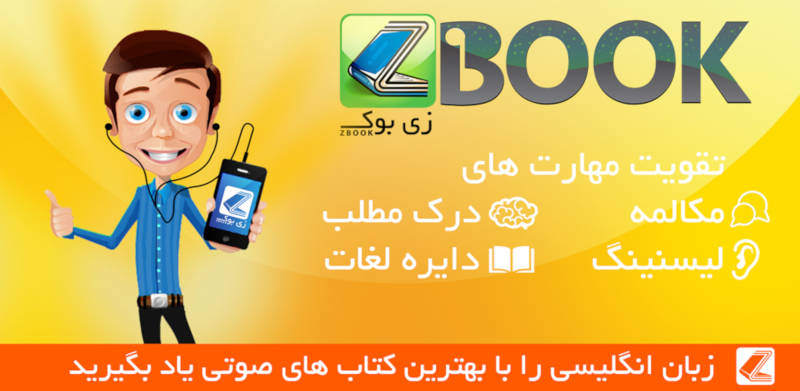 متن انگلیسی فصل
What I am struggling to describe here is what I think of as my default mode of consciousness. It works well enough, certainly gets the job done, but what if it isn't the only, or necessarily the best, way to go through life? The premise of psychedelic research is that this special group of molecules can give us access to other modes of consciousness that might offer us specific benefits, whether therapeutic, spiritual, or creative. Psychedelics are certainly not the only door to these other forms of consciousness—and I explore some non-pharmacological alternatives in these pages—but they do seem to be one of the easier knobs to take hold of and turn.
The whole idea of expanding our repertoire of conscious states is not an entirely new idea: Hinduism and Buddhism are steeped in it, and there are intriguing precedents even in Western science. William James, the pioneering American psychologist and author of The Varieties of Religious Experience, ventured into these realms more than a century ago. He returned with the conviction that our everyday waking consciousness "is but one special type of consciousness, whilst all about it, parted from it by the filmiest of screens, there lie potential forms of consciousness entirely different."
James is speaking, I realized, of the unopened door in our minds. For him, the "touch" that could throw open the door and disclose these realms on the other side was nitrous oxide. (Mescaline, the psychedelic compound derived from the peyote cactus, was available to researchers at the time, but James was apparently too fearful to try it.)
"No account of the universe in its totality can be final which leaves these other forms of consciousness quite disregarded.
"At any rate," James concluded, these other states, the existence of which he believed was as real as the ink on this page, "forbid a premature closing of our accounts with reality."
The first time I read that sentence, I realized James had my number: as a staunch materialist, and as an adult of a certain age, I had pretty much closed my accounts with reality. Perhaps this had been premature.
Well, here was an invitation to reopen them.
• • • IF EVERYDAY WAKING CONSCIOUSNESS is but one of several possible ways to construct a world, then perhaps there is value in cultivating a greater amount of what I've come to think of as neural diversity. With that in mind, How to Change Your Mind approaches its subject from several different perspectives, employing several different narrative modes: social and scientific history; natural history; memoir; science journalism; and case studies of volunteers and patients. In the middle of the journey, I also offer an account of my own firsthand research (or perhaps I should say search) in the form of a kind of mental travelogue.
In telling the story of psychedelic research, past and present, I do not attempt to be comprehensive. The subject of psychedelics, as a matter of both science and social history, is too vast to squeeze between the covers of a single book. Rather than try to introduce readers to the entire cast of characters responsible for the psychedelic renaissance, my narrative follows a small number of pioneers who constitute a particular scientific lineage, with the inevitable result that the contributions of many others have received short shrift. Also in the interest of narrative coherence, I've focused on certain drugs to the exclusion of others. There is, for example, little here about MDMA (also known as Ecstasy), which is showing great promise in the treatment of post-traumatic stress disorder. Some researchers count MDMA among the psychedelics, but most do not, and I follow their lead. MDMA operates through a different set of pathways in the brain and has a substantially different social history from that of the so-called classical psychedelics. Of these, I focus primarily on the ones that are receiving the most attention from scientists—psilocybin and LSD—which means that other psychedelics that are equally interesting and powerful but more difficult to bring into the laboratory—such as ayahuasca—receive less attention.
A final word on nomenclature. The class of molecules to which psilocybin and LSD (and mescaline, DMT, and a handful of others) belong has been called by many names in the decades since they have come to our attention. Initially, they were called hallucinogens. But they do so many other things (and in fact full-blown hallucinations are fairly uncommon) that researchers soon went looking for more precise and comprehensive terms, a quest chronicled in chapter three. The term "psychedelics," which I will mainly use here, does have its downside. Embraced in the 1960s, the term carries a lot of countercultural baggage. Hoping to escape those associations and underscore the spiritual dimensions of these drugs, some researchers have proposed they instead be called "entheogens"—from the Greek for "the divine within." This strikes me as too emphatic. Despite the 1960s trappings, the term "psychedelic," coined in 1956, is etymologically accurate. Drawn from the Greek, it means simply "mind manifesting," which is precisely what these extraordinary molecules hold the power to do.
مشارکت کنندگان در این صفحه
تا کنون فردی در بازسازی این صفحه مشارکت نداشته است.
🖊 شما نیز می‌توانید برای مشارکت در ترجمه‌ی این صفحه یا اصلاح متن انگلیسی، به این لینک مراجعه بفرمایید.