سرفصل های مهم
بخش 46
توضیح مختصر
زمان مطالعه

8 دقیقه

سطح

خیلی سخت
دانلود اپلیکیشن «زیبوک»
این فصل را می‌توانید به بهترین شکل و با امکانات عالی در اپلیکیشن «زیبوک» بخوانید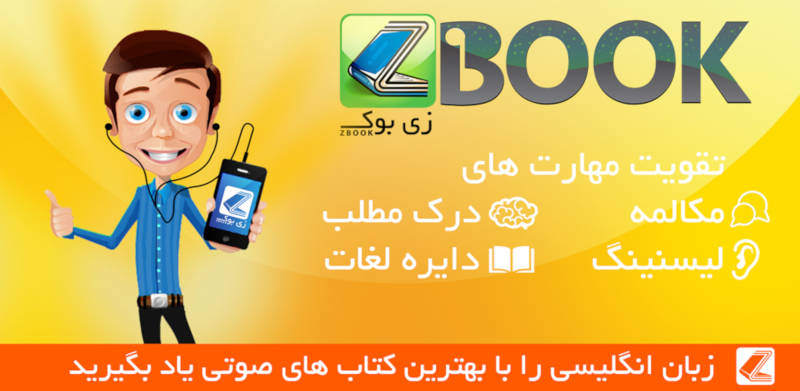 متن انگلیسی فصل
As James Fadiman and Don Allen recall those years at the foundation (both sat for extensive interviews), it was a thrilling and heady time to be working on what they were convinced was the frontier of human possibility. For the most part, their experimental subjects were "healthy normals" or what Fadiman described as "a healthy neurotic outpatient population." Each client paid five hundred dollars for a package that included before-and-after personality testing, a guided LSD session, and some follow-up. Al Hubbard "would float in and out," Don Allen recalls. He "was both our inspiration and our resident expert." James Fadiman says, "He was the hidden force behind the Menlo Park research." From time to time, Hubbard would take members of the staff to Death Valley for training sessions, in the belief that the primordial landscape there was particularly conducive to revelatory experience.
In half a dozen or so papers published in the early 1960s, the foundation's researchers reported some provocative "results." Seventy-eight percent of clients said the experience had increased their ability to love, 71 percent registered an increase in self-esteem, and 83 percent said that during their sessions they had glimpsed "a higher power, or ultimate reality." Those who had such an experience were the ones who reported the most lasting benefits from their session. Don Allen told me that most clients emerged with "notable and fairly sustainable changes in beliefs, attitudes, and behavior, way above statistical probability." Specifically, they became "much less judgmental, much less rigid, more open, and less defended." But it wasn't all sweetness and light: several clients abruptly broke off marriages after their sessions, now believing they were mismatched or trapped in destructive patterns of behavior.
The foundation also conducted studies to determine if LSD could in fact enhance creativity and problem solving. "This wasn't at all obvious," James Fadiman points out, "since the experience is so powerful, you might just wander off and lose track of what you were trying to accomplish." So to test their hypothesis, Fadiman and his colleagues started with themselves, seeing if they could design a credible creativity experiment while on a relatively light dose of LSD—a hundred micrograms. Perhaps not surprisingly, they determined that they could.
Working in groups of four, James Fadiman and Willis Harman administered the same dose of LSD to artists, engineers, architects, and scientists, all of whom were somehow "stuck" in their work on a particular project. "We used every manipulation of set and setting in the book," Fadiman recalled, telling subjects "they would be fascinated by their intellectual capacities and would solve problems as never before." Subjects reported much greater fluidity in their thinking, as well as an enhanced ability to both visualize a problem and recontextualize it. "We were amazed, as were our participants, at how many novel and effective solutions came out of our sessions," Fadiman wrote. Among their subjects were some of the visionaries who in the next few years would revolutionize computers, including William English and Doug Engelbart.* There are all sorts of problems with this study—it was not controlled, it relied on the subjects' own assessments of their success, and it was halted before it could be completed—but it does at least point to a promising avenue for research.
The foundation had closed up shop by 1966, but Hubbard's work in Silicon Valley was not quite over. In one of the more mysterious episodes of his career, Hubbard was called out of semiretirement by Willis Harman in 1968. After IFAS disbanded, Harman had gone to work at the Stanford Research Institute (SRI), a prestigious think tank affiliated with Stanford University and a recipient of contracts from several branches of the federal government, including the military. Harman was put in charge of SRI's Educational Policy Research Center, with a mandate to envision education's future. LSD by now was illegal but still very much in use in the community of engineers and academics in and around Stanford.
Hubbard, who by now was broke, was hired as a part-time "special investigative agent," ostensibly to keep tabs on the use of drugs in the student movement. Harman's letter of employment to Hubbard is both obscure and suggestive: "Our investigations of some of the current social movements affecting education indicate that the drug use prevalent among student members of the New Left is not entirely undesigned. Some of it appears to be present as a deliberate weapon aimed at political change. We are concerned with assessing the significance of this as it impacts on matters of long-range educational policy. In this connection it would be advantageous to have you considered in the capacity of a special investigative agent who might have access to relevant data which is not ordinarily available." Though not mentioned in the letter, Hubbard's services to SRI also included using his extensive government contacts to keep contracts flowing. So Al Hubbard once again donned his khaki security-guard uniform, complete with gold badge, sidearm, and a belt studded with bullets, and got back to work.
But the uniform and the "special agent" title were all a cover, and an audacious one at that.
As a vocal enemy of the rising counterculture, it's entirely possible Hubbard did investigate illegal drug use on campus for SRI (or others*), but if he did, he was once again working both sides of the street. For though the legal status of LSD had changed by 1968, Hubbard and Harman's mission—"to provide the [LSD] experience to political and intellectual leaders around the world"—apparently had not. The work might well have continued, just more quietly and beneath a cover story. For as Willis Harman told Todd Brendan Fahey in a 1990 interview and as a former SRI employee confirmed, "Al never did anything resembling security work.
"Al's job was to run the special sessions for us."
That former SRI employee is Peter Schwartz, an engineer who became a leading futurist; he is currently senior vice president for government relations and strategic planning at Salesforce.com. In 1973, Schwartz went to work for Willis Harman at SRI, his first job out of graduate school. By then, Al Hubbard was more or less retired, and Schwartz was given his office. On the wall above the desk hung a large photograph of Richard Nixon, inscribed "to my good friend, Al, for all your years of service, your friend, Dick." A pile of mail accumulated in the in-box, with letters addressed to A. M. Hubbard from all over the world, including, he recalled, one from George Bush, the future CIA director, who at the time was serving as head of the Republican National Committee.
"Who was this fellow?" Schwartz wondered. And then one day this round fellow with a gray crew cut, dressed in a security guard's uniform and carrying a .38, showed up to retrieve his mail.
"'I'm a friend of Willis's,'" Hubbard told Schwartz. "And then he began asking me the strangest questions, completely without context. 'Where do you think you actually came from? What do you think about the cosmos?' I learned later this was how he checked people out, to decide whether or not you were a worthy candidate."
مشارکت کنندگان در این صفحه
تا کنون فردی در بازسازی این صفحه مشارکت نداشته است.
🖊 شما نیز می‌توانید برای مشارکت در ترجمه‌ی این صفحه یا اصلاح متن انگلیسی، به این لینک مراجعه بفرمایید.