سرفصل های مهم
بخش 20
توضیح مختصر
زمان مطالعه

6 دقیقه

سطح

خیلی سخت
دانلود اپلیکیشن «زیبوک»
این فصل را می‌توانید به بهترین شکل و با امکانات عالی در اپلیکیشن «زیبوک» بخوانید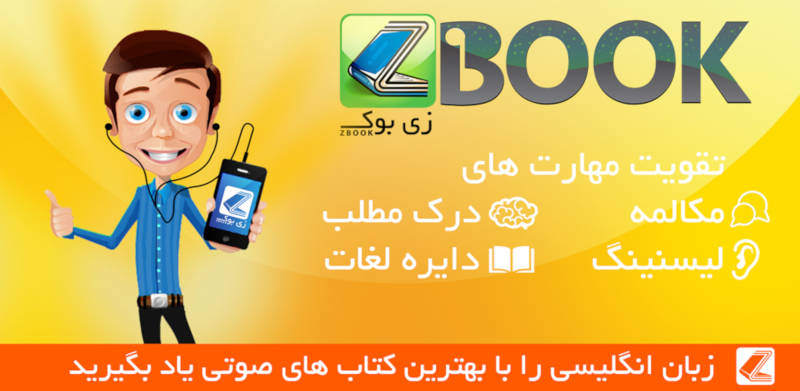 متن انگلیسی فصل
Not all of his colleagues share his open-mindedness. During one of our meetings, over breakfast on the sunporch of his modest ranch house in suburban Baltimore, Griffiths mentioned a colleague at Hopkins, a prominent psychiatrist named Paul McHugh, who dismisses the psychedelic experience as nothing more than a form of "toxic delirium." He encouraged me to google McHugh.
"Doctors encounter this strange and colorful state of mind in patients suffering from advanced hepatic, renal, or pulmonary disease, in which toxic products accumulate in the body and do to the brain and mind just what LSD does," McHugh had written in a review of a book about the Harvard Psilocybin Project in Commentary. "The vividness of color perception, the merging of physical sensations, the hallucinations, the disorientation and loss of a sense of time, the delusional joys and terrors that come and go evoking unpredictable feelings and behaviors—are sadly familiar symptoms doctors are called to treat in hospitals every day."
Griffiths admits it is possible that what he's seeing is some form of temporary psychosis, and he plans to test for delirium in an upcoming experiment, but he seriously doubts that diagnosis accurately describes what is going on with his volunteers. "Patients suffering from delirium find it really unpleasant," he points out, "and they certainly don't report months later, 'Wow, that was one of the greatest and most meaningful experiences of my life.'"
William James grappled with these questions of veracity in his discussion on mystical states of consciousness. He concluded that the import of these experiences is, and should be, "authoritative over the individuals to whom they come" but that there is no reason the rest of us must "accept their revelations uncritically." And yet he believed that the very possibility people can experience these states of consciousness should bear on our understanding of the mind and world: "The existence of mystical states absolutely overthrows the pretension of non-mystical states to be the sole and ultimate dictators of what we may believe." These alternate forms of consciousness "might, in spite of all the perplexity, be indispensable stages in our approach to the final fullness of the truth." He detected in such experiences, in which the mind "ascend[s] to a more enveloping point of view," hints of a grand metaphysical "reconciliation": "It is as if the opposites of the world, whose contradictoriness and conflict make all our difficulties and troubles, were melted into unity." This ultimate unity, he suspected, was no mere delusion.
• • • ROLAND GRIFFITHS today sounds like a scientist deeply committed—or rather recommitted—to his research. "I described to you how when I first got into meditation, I felt disconnected from my work life and considered dropping it entirely. I would say I'm now reengaged in a way that's more integrated than it has ever been. I'm more interested in the final questions and existential truths and with the sense of well-being, compassion, and love that come from these practices. Now I'm bringing these gifts to the laboratory. And it feels great."
The idea that we can now approach mystical states of consciousness with the tools of science is what gets Roland Griffiths out of bed in the morning. "As a scientific phenomenon, if you can create a condition in which 70 percent of people will say they have had one of the most meaningful experiences of their lives . . . well, as a scientist that's just incredible." For him the import of the 2006 result is that it proved "we can now do prospective studies" of mystical states of consciousness "because we can occasion them with a high degree of probability. That's the way science gains real traction." He believes the psilocybin work has opened a whole new frontier of human consciousness to scientific exploration. "I describe myself as a kid in a candy shop."
The gamble Roland Griffiths took with his career in 1998, when he decided to devote himself to the investigation of psychedelics and mystical experience, has already paid off. A month before our breakfast, Griffiths had received the Eddy Award from the College on Problems of Drug Dependence, perhaps the most prestigious lifetime achievement prize in the field. The nominators all cited Griffiths's psychedelic work as one of his signal contributions. The scope of that work has expanded significantly since the 2006 paper; when I last visited Hopkins, in 2015, some twenty people were working on various studies involving psychedelics. Not since Spring Grove has there been such strong institutional support for the study of psychedelics, and never before has an institution of Hopkins's reputation devoted so many resources to what is, after all, the study of mystical states of consciousness.
The Hopkins lab remains keenly interested in exploring spirituality and the "betterment of well people"—there are trials under way giving psilocybin to long-term meditators and religious professionals—but the transformative effect of the mystical experience has obvious therapeutic implications that the lab has been investigating. Completed studies suggest that psilocybin—or rather the mystical state of consciousness that psilocybin occasions—may be useful in treating both addiction (a pilot study in smoking cessation achieved an 80 percent success rate, which is unprecedented) and the existential distress that often debilitates people facing a terminal diagnosis. When we last met, Griffiths was about to submit an article reporting striking results in the lab's trial using psilocybin to treat the anxiety and depression of cancer patients; the study found one of the largest treatment effects ever demonstrated for a psychiatric intervention. The majority of volunteers who had a mystical experience reported that their fear of death had either greatly diminished or completely disappeared.
مشارکت کنندگان در این صفحه
تا کنون فردی در بازسازی این صفحه مشارکت نداشته است.
🖊 شما نیز می‌توانید برای مشارکت در ترجمه‌ی این صفحه یا اصلاح متن انگلیسی، به این لینک مراجعه بفرمایید.