سرفصل های مهم
بخش 26
توضیح مختصر
زمان مطالعه

8 دقیقه

سطح

خیلی سخت
دانلود اپلیکیشن «زیبوک»
این فصل را می‌توانید به بهترین شکل و با امکانات عالی در اپلیکیشن «زیبوک» بخوانید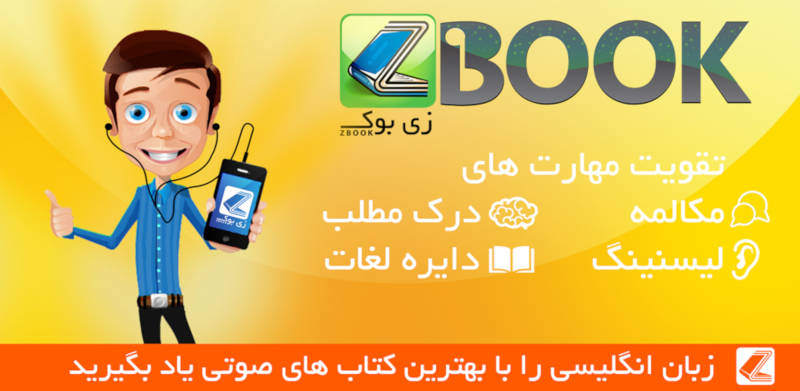 متن انگلیسی فصل
When Paul was fourteen, John told him about magic mushrooms, and when he went off to Yale, John left behind a book, Altered States of Consciousness, that made a tremendous impression on Paul. Edited by Charles T. Tart, a psychologist, the book is a doorstop of an anthology of scholarly writings about non-ordinary mental states, covering the spectrum from dreaming and hypnosis to meditation and psychedelics. But the reason the book made such a lasting impression on Stamets had less to do with its contents, provocative as these were, than with the reaction the book elicited in certain adults.
"My friend Ryan Snyder wanted to borrow it. His parents were really conservative. A week later, when I told him I wanted it back, he stalls and delays. Another week goes by, I ask him again, and he finally confesses what happened. 'My parents found it and they burned it.'
"They burned my book?!? That was a pivotal moment for me. I saw the Snyders as the enemy, trying to suppress the exploration of consciousness. But if this was such powerful information that they felt compelled to destroy it, then this was powerful information I now had to have. So I owe them a debt of gratitude."
Stamets went off to Kenyon College, where, as a freshman, he had "a profound psychedelic experience" that set his course in life. As long as he could remember, Stamets had been stymied by a debilitating stutter. "This was a huge issue for me. I was always looking down at the ground because I was afraid people would try to speak to me. In fact, one of the reasons I got so good at finding mushrooms was because I was always looking down."
One spring afternoon toward the end of his freshman year, walking alone along the wooded ridgeline above campus, Stamets ate a whole bag of mushrooms, perhaps ten grams, thinking that was a proper dose. (Four grams is a lot.) As the psilocybin was coming on, Stamets spied a particularly beautiful oak tree and decided he would climb it. "As I'm climbing the tree, I'm literally getting higher as I'm climbing higher." Just then the sky begins to darken, and a thunderstorm lights up the horizon. The wind surges as the storm approaches, and the tree begins to sway.
"I'm getting vertigo but I can't climb down, I'm too high, so I just wrapped my arms around the tree and held on, hugging it tightly. The tree became the axis mundi, rooting me to the earth. 'This is the tree of life,' I thought; it was expanding into the sky and connecting me to the universe. And then it hits me: I'm going to be struck by lightning! Every few seconds there's another strike, here, then there, all around me. On the verge of enlightenment, I'm going to be electrocuted. This is my destiny! The whole time, I'm being washed by warm rains. I am crying now, there is liquid everywhere, but I also feel one with the universe.
"And then I say to myself, what are my issues if I survive this? Paul, I said, you're not stupid, but stuttering is holding you back. You can't look women in the eyes. What should I do? Stop stuttering now—that became my mantra. Stop stuttering now, I said it over and over and over.
"The storm eventually passed. I climbed down from the tree and walked back to my room and went to sleep. That was the most important experience of my life to that point, and here's why: The next morning, I'm walking down the sidewalk, and here comes this girl I was attracted to. She's way beyond my reach. She's walking toward me, and she says, 'Good morning, Paul. How are you?' I look at her and say, 'I'm doing great.' I wasn't stuttering! And I have hardly ever stuttered since.
"And that's when I realized I wanted to look into these mushrooms."
• • • IN A REMARKABLY SHORT SPAN of time, Stamets made himself into one of the country's leading experts on the genus Psilocybe. In 1978, at the age of twenty-three, he published his first book, Psilocybe Mushrooms and Their Allies—their allies understood to be us, the animal that had done the most to spread their genes and, as Stamets now saw as his calling, their planetary gospel.
Stamets got his mycological education not at Kenyon, which he left after one year, but at the Evergreen State College, which in the mid-1970s was a new experimental college in Olympia, Washington, where students could design their own course of independent study. A young professor named Michael Beug, who had a degree in environmental chemistry, agreed to take under his wing Stamets and two other equally promising mycologically obsessed students: Jeremy Bigwood and Jonathan Ott. Beug was not himself a mycologist by training, but the four of them mastered the subject together, with the help of an electron microscope and a DEA license that Beug had somehow secured. Thus armed, the four trained their attention on a genus that the rest of the field generally chose to pass over in uncomfortable silence.
Illegal since 1970, psilocybin mushrooms were at the time chiefly of interest to the counterculture, as a gentler, more natural alternative to LSD, but very little was known about their habitat, distribution, life cycle, or potency. It was believed that psychedelic mushrooms were native to southern Mexico, where R. Gordon Wasson had "discovered" them in 1955. By the 1970s, most of the psilocybin in circulation in America was being imported from Latin America or grown domestically from spores of Latin American species, mainly cubensis.
The Evergreen group chalked up several notable accomplishments: they identified and published three new psilocybin species, perfected methods for growing them indoors, and developed techniques for measuring levels of psilocin and psilocybin in mushrooms. But perhaps the group's most important contribution was to shift the focus of attention among people who cared about Psilocybes from southern Mexico to the Pacific Northwest. Stamets and his colleagues were finding new species of psilocybin mushrooms all around them and publishing their findings. "You could almost feel the earth's axis tilting to this corner of the world." Anywhere you went in the Pacific Northwest, Stamets recalls, you could see people tracing peculiar patterns through farm fields and lawns, bent over in what he calls "the psilocybin stoop."
During this period, the Pacific Northwest emerged as a new center of gravity in American psychedelic culture, with the Evergreen State College serving as its de facto intellectual hub and R&D facility. Beginning in 1976, Stamets and his Evergreen colleagues organized a series of now-legendary mushroom conferences, bringing together the leading lights of both the credentialed and the amateur wings of the psychedelic world, and during my first evening at his house Stamets dug out some VHS tapes of the last of these conferences, held in 1999. The footage had been shot by Les Blank, but as often happened with coverage of such psychedelic gatherings, no one could ever quite get it together to edit the raw footage, so raw it remains.
"Conference" might not do justice to what now appeared on Stamets's television. We watched as several of the attendees—I spotted Dr. Andrew Weil, best known for his books on holistic medicine; the psychedelic chemist Sasha Shulgin and his wife, Ann; and the New York Botanical Garden mycologist Gary Lincoff—arrived to great fanfare in a psychedelically painted school bus piloted by Ken Kesey. (The bus was called Farther, the successor to Further, the original Merry Prankster bus, evidently no longer roadworthy.) The proceedings looked more like a Dionysian revel than a conference, yet there were some serious talks. Jonathan Ott delivered a brilliant lecture on the history of "entheogens"—a term he helped coin. He traced their use all the way back to the Eleusinian mysteries of the Greeks, through the "pharmocratic inquisition," when the Spanish conquest suppressed the Mesoamerican mushroom cults, and forward to the "entheogenic reformation" that has been under way since R. Gordon Wasson's discovery that those cults had survived in Mexico. Along the way, Ott made an offhand reference to the "placebo sacraments" of the Catholic Eucharist.
مشارکت کنندگان در این صفحه
تا کنون فردی در بازسازی این صفحه مشارکت نداشته است.
🖊 شما نیز می‌توانید برای مشارکت در ترجمه‌ی این صفحه یا اصلاح متن انگلیسی، به این لینک مراجعه بفرمایید.