سرفصل های مهم
بخش 19
توضیح مختصر
زمان مطالعه

5 دقیقه

سطح

خیلی سخت
دانلود اپلیکیشن «زیبوک»
این فصل را می‌توانید به بهترین شکل و با امکانات عالی در اپلیکیشن «زیبوک» بخوانید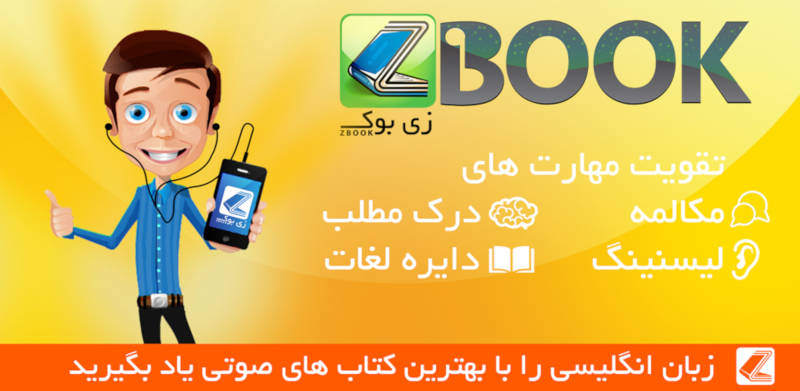 متن انگلیسی فصل
To listen to these people describe the changes in their lives inspired by their psilocybin journeys is to wonder if the Hopkins session room isn't a kind of "human transformation factory," as Mary Cosimano, the guide who has probably spent more time there than anyone else, described it to me. "From now on," one volunteer told me, "I think of my life as before and after psilocybin." Soon after his psilocybin experience, Brian Turner, the physicist, quit his job with the military contractor and moved to Colorado to study Zen. He had had a meditation practice before psilocybin, but "now I had the motivation, because I had tasted the destination"; he was willing to do the hard work of Zen now that he had gotten a preview of the new modes of consciousness it could make available to him.
Turner is now an ordained Zen monk, yet he is also still a physicist, working for a company that makes helium neon lasers. I asked him if he felt any tension between his science and his spiritual practice. "I don't feel there's a contradiction. Yet what happened at Hopkins has influenced my physics. I realize there are just some domains that science will not penetrate. Science can bring you to the big bang, but it can't take you beyond it. You need a different kind of apparatus to peer into that."
These anecdotal reports of personal transformation found strong support in a follow-up study done on the first groups of healthy normals studied at Hopkins. Katherine MacLean, a psychologist on the Hopkins team, crunched the survey data produced by fifty-two volunteers, including follow-up interviews with friends and family members they had designated, and discovered that in many cases the psilocybin experience had led to lasting changes in their personalities. Specifically, those volunteers who had "complete mystical experiences" (as determined by their scores on the Pahnke-Richards Mystical Experience Questionnaire) showed, in addition to lasting improvements in well-being, long-term increases in the personality trait of "openness to experience." One of the five traits psychologists use to assess personality (the other four are conscientiousness, extroversion, agreeableness, and neuroticism), openness encompasses aesthetic appreciation and sensitivity, fantasy and imagination, as well as tolerance of others' viewpoints and values; it also predicts creativity in both the arts and the sciences, as well as, presumably, a willingness to entertain ideas at odds with those of current science. Such pronounced and lasting changes in the personalities of adults are rare.
Yet not all these shifts in the direction of greater openness were confined to the volunteers in the Hopkins experiments; the sitters, too, speak of having been changed by the experience of witnessing these journeys, sometimes in surprising ways. Katherine MacLean, who guided dozens of sessions during her time at Hopkins, told me, "I started out on the atheist side, but I began seeing things every day in my work that were at odds with this belief. My world became more and more mysterious as I sat with people on psilocybin."
During my last interview with Richard Boothby, toward the end of a leisurely Sunday brunch at the modern art museum in Baltimore, he looked at me with an expression that mixed an almost evangelical fervor about the "treasures" he had glimpsed at Hopkins with a measure of pity for his still-hallucinogen-naive interlocutor.
"I don't blame you for being envious."
• • • MY ENCOUNTERS with the Hopkins volunteers had indeed left me feeling somewhat envious, but also with a great many more questions than answers. How are we to evaluate the "insights" these people bring back from their psychedelic journeys? What sort of authority should we grant them? Where in the world does the material that makes up these waking dreams or, as one volunteer put it, "intrapsychic movies," come from? The unconscious? From the suggestions of their guides and the setting of the experiment? Or, as many of the volunteers believe, from somewhere "out there" or "beyond"? What do these mystical states of consciousness ultimately mean for our understanding of either the human mind or the universe?
For his part, Roland Griffiths's own encounters with the volunteers in the 2006 study reignited his passion for science, but they also left him with a deeper respect for all that science does not know—for what he is content to call "the mysteries."
"For me the data [from those first sessions] were . . . I don't want to use the word mind-blowing, but it was unprecedented the kinds of things we were seeing there, in terms of the deep meaning and lasting spiritual significance of these effects. I've given lots of drugs to lots of people, and what you get are drug experiences. What's unique about the psychedelics is the meaning that comes out of the experience."
Yet how real is that meaning? Griffiths himself is agnostic, but strikingly open-minded, even about his volunteers' firsthand reports of a "beyond," however they define it. "I'm willing to hold the possibility these experiences may or may not be true," he told me. "The exciting part is to use the tools we have to explore and pick apart this mystery."
مشارکت کنندگان در این صفحه
تا کنون فردی در بازسازی این صفحه مشارکت نداشته است.
🖊 شما نیز می‌توانید برای مشارکت در ترجمه‌ی این صفحه یا اصلاح متن انگلیسی، به این لینک مراجعه بفرمایید.