سرفصل های مهم
بخش 94
توضیح مختصر
زمان مطالعه

6 دقیقه

سطح

خیلی سخت
دانلود اپلیکیشن «زیبوک»
این فصل را می‌توانید به بهترین شکل و با امکانات عالی در اپلیکیشن «زیبوک» بخوانید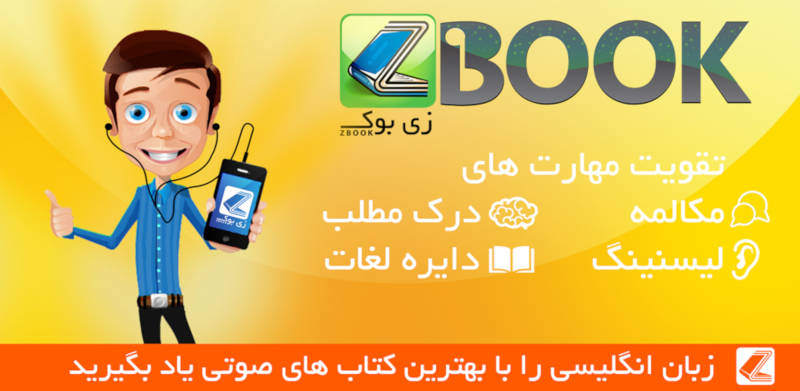 متن انگلیسی فصل
Michael Bogenschutz put me in touch with a woman I'll call Terry McDaniels, a volunteer in his alcoholism pilot study in New Mexico—a surprising introduction, I came to think, because hers wasn't the kind of unqualified success story researchers like to give journalists. I spoke to McDaniels by phone from her trailer park outside Albuquerque, where she lives on disability a few trailers down from her daughter. She hasn't been able to work since 1997, when "my ex-husband beat my head in with a cast-iron skillet. Since that occurred, I've had a real problem with my memory."
McDaniels, who was born in 1954, has had a tough life, going back to her childhood, when her parents left her for long periods in the indifferent care of older siblings. "Even to this day I have a hard time laughing." She told me she spends many of her days mired in feelings of regret, anger, envy, self-loathing, and, especially, a deep sense of guilt toward her children. "I feel very bad I haven't given them the life I could have if I had stayed away from drink. I think about that other life I might have had all the time."
When I asked McDaniels how long she had been sober, she surprised me: she wasn't. She'd actually been on a bender just a few weeks earlier, after her daughter "hurt my feelings by asking for money I owed her." But the binge lasted only a day, and she had only had beer and wine to drink; in the years before her psychedelic session, she would binge on hard liquor for two weeks at a time, the drinking interrupted only when she blacked out. For McDaniels, a one-day binge now and again represents progress.
McDaniels read about the psilocybin trial in the local alternative weekly. She had never before used a psychedelic but felt desperate and willing to try something new. She had made many attempts to get sober, had been in rehab, therapy, and AA, but always fell back on the bottle. She worried that her head injury might disqualify her from the trial, but she was accepted and in the event had a powerful spiritual experience.
The first part of the trip was unbearably dark: "I saw my children and I was bawling and bawling, for the life they never had." But eventually it turned into something awe inspiring.
"I saw Jesus on the cross," she recalled. "It was just his head and shoulders, and it was like I was a little kid in a tiny helicopter circling around his head. But he was on the cross. And he just sort of gathered me up in his hands, you know, the way you would comfort a small child. I felt such a great weight lift from my shoulders, felt very much at peace. It was a beautiful experience."
The teaching of the experience, she felt, was self-acceptance. "I spend less time thinking about people who have a better life than me. I realize I'm not a bad person; I'm a person who's had a lot of bad things happen. Jesus might have been trying to tell me it was okay, that these things happen. He was trying to comfort me." Now, McDaniels says, "I read my Bible every day and keep a conscious contact with God."
By her own lights, McDaniels is doing, if not well exactly, then somewhat better. The experience has helped her begin to rethink the story of her life she tells herself: "I don't take everything so personally, like I used to. I have more self-acceptance, and that is a gift, because for a lot of years, I did not like myself. But I am not a bad person."
That one's perspective could shift in such a way in the absence of any change in circumstance strikes me as both hopeful and poignant. I was reminded of an experiment that several of the addiction researchers I interviewed had told me about—the so-called rat park experiment. It's well known in the field of drug abuse research that rats in a cage given access to drugs of various kinds will quickly addict themselves, pressing the little levers for the drug on offer in preference to food, often to the point of death. Much less well known, however, is the fact that if the cage is "enriched" with opportunities for play, interaction with other rats, and exposure to nature, the same rats will utterly ignore the drugs and so never become addicted. The rat park experiments lend support to the idea that the propensity to addiction might have less to do with genes or chemistry than with one's personal history and environment.
Now comes a class of chemicals that may have the power to change how we experience our personal history and environment, no matter how impoverished or painful they may be. "Do you see the world as a prison or a playground?" is the key question Matt Johnson takes away from the rat park experiment. If addiction represents a radical narrowing of one's perspective and behavior and emotional repertoire, the psychedelic journey has the potential to reverse that constriction, open people up to the possibility of change by disrupting and enriching their interior environment.
"People come out of these experiences seeing the world a little more like a playground."
• • • ONE GOOD WORD to describe the experiences of both the Apollo astronauts and the volunteers on their psilocybin journeys is "awe," a human emotion that can perhaps help weave together the disparate strands of psychological interpretation proposed by the psychedelic researchers with whom I spoke. It was Peter Hendricks, a young psychologist at the University of Alabama conducting a trial using psilocybin to treat cocaine addicts, who first suggested to me that the experience of awe might offer the psychological key to explain the power of psychedelics to alter deeply rooted patterns of behavior.
"People who are addicted know they're harming themselves—their health, their careers, their social well-being—but they often fail to see the damage their behavior is doing to others." Addiction is, among other things, a radical form of selfishness. One of the challenges of treating the addict is getting him to broaden his perspective beyond a consuming self-interest in his addiction, the behavior that has come to define his identity and organize his days. Awe, Hendricks believes, has the power to do this.
مشارکت کنندگان در این صفحه
تا کنون فردی در بازسازی این صفحه مشارکت نداشته است.
🖊 شما نیز می‌توانید برای مشارکت در ترجمه‌ی این صفحه یا اصلاح متن انگلیسی، به این لینک مراجعه بفرمایید.