سرفصل های مهم
بخش 73
توضیح مختصر
زمان مطالعه

6 دقیقه

سطح

خیلی سخت
دانلود اپلیکیشن «زیبوک»
این فصل را می‌توانید به بهترین شکل و با امکانات عالی در اپلیکیشن «زیبوک» بخوانید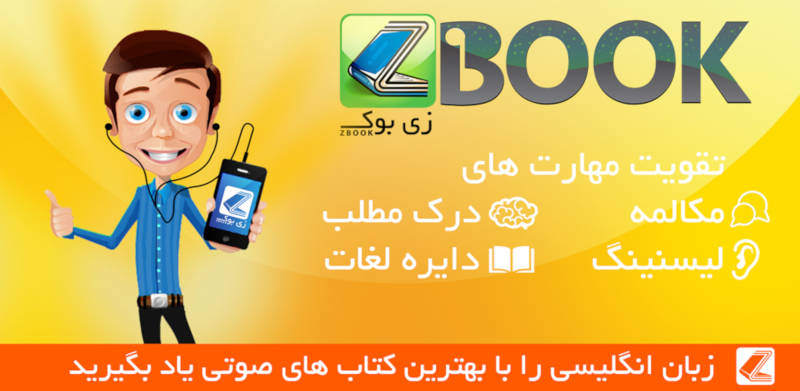 متن انگلیسی فصل
Yet I wonder if my dissatisfaction with the survey had something to do with the intrinsic nature—the sheer intensity and bizarre shape—of the toad experience, for which it wasn't designed, after all. Because when I used the same survey to evaluate my psilocybin journey, the fit seemed much better and rating the phenomena much easier. Reflecting just on the cello interlude, for example, I could easily confirm the "fusion of [my] personal self into a larger whole," as well as the "feeling that [I] experienced something profoundly sacred and holy" and "of being at a spiritual height" and even the "experience of unity with ultimate reality." Yes, yes, yes, and yes—provided, that is, my endorsement of those loaded adjectives doesn't imply any belief in a supernatural reality.
My psilocybin journey with Mary yielded a sixty-six on the Mystical Experience Questionnaire. For some reason, I felt stupidly proud of my score. (There I was again, doing being.) It had been my objective to have such an experience, and at least according to the scientists a mystical experience I had had. Yet it had brought me no closer to a belief in God or in a cosmic form of consciousness or in anything magical at all—all of which I might have been, unreasonably, expecting (hoping?) it might do.
Still, there was no question that something novel and profound had happened to me—something I am prepared to call spiritual, though only with an asterisk. I guess I've always assumed that spirituality implied a belief or faith I've never shared and from which it supposedly flows. But now I wondered, is this always or necessarily the case?
Only in the wake of my journeys have I been able to unravel the paradox that had so perplexed me when I interviewed Dinah Bazer, a NYU cancer patient who began and ended her psilocybin experience an avowed atheist. During the climax of a journey that extinguished her fear of death, Bazer described "being bathed in God's love," and yet she emerged with her atheism intact. How could someone hold those two warring ideas in the same brain? I think I get it now. Not only was the flood of love she experienced ineffably powerful, but it was unattributable to any individual or worldly cause, and so was purely gratuitous—a form of grace. So how to convey the magnitude of such a gift? "God" might be the only word in the language big enough.
Part of the problem I was having evaluating my own experience had to do with another big and loaded word—"mystical"—implying as it does an experience beyond the reach of ordinary comprehension or science. It reeks of the supernatural. Yet I think it would be wrong to discard the mystical, if only because so much work has been done by so many great minds—over literally thousands of years—to find the words for this extraordinary human experience and make sense of it. When we read the testimony of these minds, we find a striking commonality in their descriptions, even if we civilians can't quite understand what in the world (or out of it) they're talking about.
According to scholars of mysticism, these shared traits generally include a vision of unity in which all things, including the self, are subsumed (expressed in the phrase "All is one"); a sense of certainty about what one has perceived ("Knowledge has been revealed to me"); feelings of joy, blessedness, and satisfaction; a transcendence of the categories we rely on to organize the world, such as time and space or self and other; a sense that whatever has been apprehended is somehow sacred (Wordsworth: "Something far more deeply interfused" with meaning) and often paradoxical (so while the self may vanish, awareness abides). Last is the conviction that the experience is ineffable, even as thousands of words are expended in the attempt to communicate its power. (Guilty.)
Before my journeys, words and phrases such as these left me cold; they seemed utterly opaque, so much quasi-religious mumbo jumbo. Now they paint a recognizable reality. Likewise, certain mystical passages from literature that once seemed so overstated and abstract that I read them indulgently (if at all), now I can read as a subspecies of journalism. Here are three nineteenth-century examples, but you can find them in any century.
Ralph Waldo Emerson crossing a wintry New England commons in "Nature":
Standing on the bare ground,—my head bathed by the blithe air, and uplifted into infinite space,—all mean egotism vanishes. I become a transparent eye-ball. I am nothing. I see all. The currents of the Universal Being circulate through me; I am part or particle of God.
Or Walt Whitman, in the early lines of the first (much briefer and more mystical) edition of Leaves of Grass:
Swiftly arose and spread around me the peace and joy and knowledge that pass all the art and argument of the earth;
And I know that the hand of God is the elderhand of my own,
And I know that the spirit of God is the eldest brother of my own,
And that all the men ever born are also my brothers . . . and the women my sisters and lovers,
And that a kelson* of the creation is love.
And here is Alfred, Lord Tennyson, describing in a letter the "waking trance" that descended upon him from time to time since his boyhood:
All at once, as it were out of the intensity of the consciousness of individuality, the individuality itself seemed to dissolve and fade into boundless being; and this was not a confused state, but the clearest of the clearest, the surest of the surest; utterly beyond words, where death was an almost laughable impossibility; the loss of personality (if so it were) seeming no extinction, but the only true life.
مشارکت کنندگان در این صفحه
تا کنون فردی در بازسازی این صفحه مشارکت نداشته است.
🖊 شما نیز می‌توانید برای مشارکت در ترجمه‌ی این صفحه یا اصلاح متن انگلیسی، به این لینک مراجعه بفرمایید.