سرفصل های مهم
بخش 29
توضیح مختصر
زمان مطالعه

7 دقیقه

سطح

خیلی سخت
دانلود اپلیکیشن «زیبوک»
این فصل را می‌توانید به بهترین شکل و با امکانات عالی در اپلیکیشن «زیبوک» بخوانید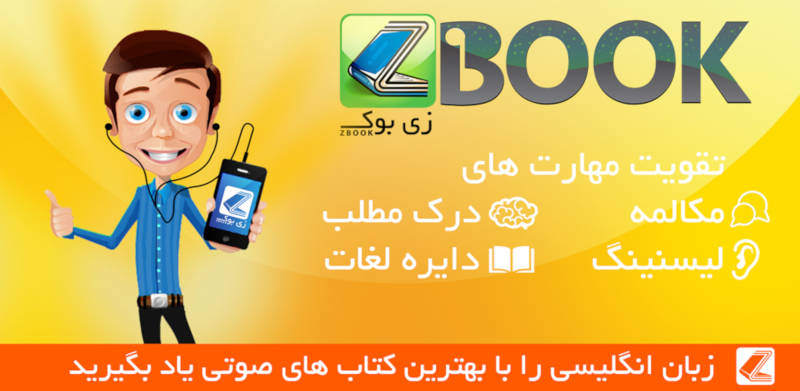 متن انگلیسی فصل
Wasson's original field notebooks are in the botanical library at Harvard. In a neat but somewhat idiosyncratic hand, he kept meticulous track of the time that night, from arrival (8:15) to ingestion (10:40) to the snuffing out of the last candle (10:45).
After that, the handwriting disintegrates. Some sentences now appear upside down, and Wasson's descriptions of what he felt and saw gradually break into fragments:
Nausea as vision distorted. Touching wall—made the world of visions seem to crumble. Light from above door and below—moon. Table took new forms—creatures, great processional vehicle, architectural patterns of radiant color. Nausea. No photos once the [illegible] seized us.
Architectural
Eyes out of focus—the candles we saw them double.
Oriental splendor—Alhambra—chariot
Table transformed
Contrast vision and reality—I touch wall.
"The visions were not blurred or uncertain," he writes. Indeed, "they seemed more real to me than anything I had ever seen with my own eyes." At this point, the reader begins to feel the literary hand of Aldous Huxley exerting a certain pressure on both Wasson's prose and his perceptions: "I felt that I was now seeing plain, whereas ordinary vision gives us an imperfect view." Wasson's own doors of perception had been flung wide open: "I was seeing the archetypes, the Platonic ideas, that underlie the imperfect images of everyday life." To read Wasson is to feel as if you were witnessing the still-fresh and malleable conventions of the psychedelic narrative gradually solidifying before your eyes. Whether Aldous Huxley invented these tropes, or was merely their stenographer, is hard to say, but they would inform the genre, as well as the experience, from here on. "For the first time the word ecstasy took on real meaning," Wasson recalls. "For the first time it did not mean someone else's state of mind."
Wasson concluded from his experience that his working hypothesis about the roots of the religious experience in psychoactive fungi had been vindicated. "In man's evolutionary past . . . there must have come a moment in time when he discovered the secret of the hallucinatory mushrooms. Their effect on him, as I see it, could only have been profound, a detonator to new ideas. For the mushrooms revealed to him worlds beyond the horizons known to him, in space and time, even worlds on a different plane of being, a heaven and perhaps a hell . . . One is emboldened to the point of asking whether they may not have planted in primitive man the very idea of a God."
Whatever one thinks about this idea, it's worth pointing out that Wasson came to Huautla with it already firmly planted and he was willing to subtly twist various elements of his experience there in order to confirm it. As much as he wants us to see María Sabina as a religious figure, and her ceremony as a form of what he calls "Holy communion," she saw herself quite differently. The mushroom might well have served as a sacrament five hundred years earlier, but by 1955 many Mazatecs had become devout Catholics, and they now used mushrooms not for worship but for healing and divination—to locate missing people and important items. Wasson knew this perfectly well, which is why he employed the ruse he did to gain access to a ceremony: he told María Sabina he was worried about his son back home and wanted information about his whereabouts and well-being. (Spookily enough, he received what he discovered on his return to New York to be accurate information on both counts.) Wasson was distorting a complex indigenous practice in order to fit a preconceived theory and conflating the historical significance of that practice with its contemporary meaning. As Sabina told an interviewer some years later, "Before Wasson nobody took the mushrooms only to find God. They were always taken for the sick to get well." As one of Wasson's harsher critics, the English writer Andy Letcher, acidly put it, "To find God, Sabina—like all good Catholics—went to Mass."
• • • WASSON'S ARTICLE IN LIFE was read by millions of people (including a psychology professor on his way to Harvard named Timothy Leary). Wasson's story reached tens of millions more when he shared it on the popular CBS news program Person to Person, and in the months to follow several other magazines, including True: The Man's Magazine, ran first-person accounts of magic mushroom journeys ("The Vegetable That Drives Men Mad"), journeys for which Wasson supplied the mushrooms. (He had brought back a supply and would conduct ceremonies in his Manhattan apartment.) An exhibition on magic mushrooms soon followed at the American Museum of Natural History in New York.
Shortly after the article in Life was published, Wasson arranged to have some specimens of the Mexican mushrooms sent to Albert Hofmann in Switzerland for analysis. In 1958, Hofmann isolated and named the two psychoactive compounds, psilocybin and psilocin, and developed the synthetic version of psilocybin used in the current research. Hofmann also experimented with the mushrooms himself. "Thirty minutes after my taking the mushrooms," he wrote, "the exterior world began to undergo a strange transformation. Everything assumed a Mexican character." In 1962, Hofmann joined Wasson on one of his return trips to Huautla, during which the chemist gave María Sabina psilocybin in pill form. She took two of the pills and declared they did indeed contain the spirit of the mushroom.*
It didn't take long for thousands of other people—including, eventually, celebrities such as Bob Dylan, John Lennon, and Mick Jagger—to find their way to Huautla and to María Sabina's door.* For María Sabina and her village, the attention was ruinous. Wasson would later hold himself responsible for "unleash[ing] on lovely Huautla a torrent of commercial exploitation of the vilest kind," as he wrote in a plaintive 1970 New York Times op-ed. Huautla had become first a beatnik, then a hippie mecca, and the sacred mushrooms, once a closely guarded secret, were now being sold openly on the street. María Sabina's neighbors blamed her for what was happening to their village; her home was burned down, and she was briefly jailed. Nearing the end of her life, she had nothing but regret for having shared the divine mushrooms with R. Gordon Wasson and, in turn, the world. "From the moment the foreigners arrived," she told a visitor, "the saint children lost their purity. They lost their force; the foreigners spoiled them. From now on they won't be any good."
مشارکت کنندگان در این صفحه
تا کنون فردی در بازسازی این صفحه مشارکت نداشته است.
🖊 شما نیز می‌توانید برای مشارکت در ترجمه‌ی این صفحه یا اصلاح متن انگلیسی، به این لینک مراجعه بفرمایید.