سرفصل های مهم
بخش 55
توضیح مختصر
زمان مطالعه

8 دقیقه

سطح

خیلی سخت
دانلود اپلیکیشن «زیبوک»
این فصل را می‌توانید به بهترین شکل و با امکانات عالی در اپلیکیشن «زیبوک» بخوانید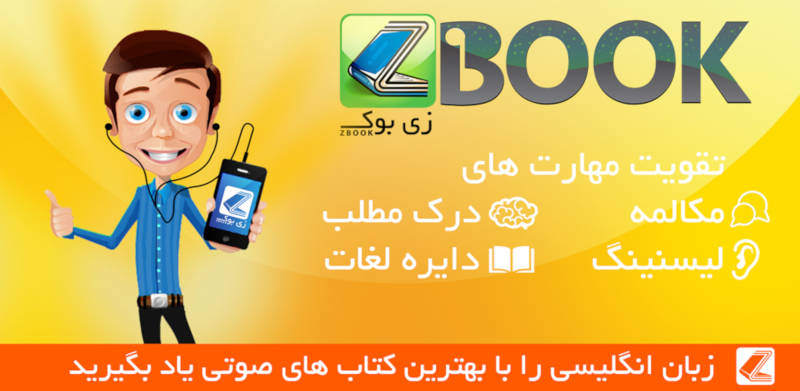 متن انگلیسی فصل
But it surely is not the case that the forces unleashed by these chemicals are necessarily ungovernable. Even the most powerful acids can be carefully handled and put to use as tools for accomplishing important things. What is the story of the first-wave researchers if not a story about searching for an appropriate container for these powerful chemicals? They tested several different possibilities: the psychotomimetic, the psycholytic, the psychedelic, and, still later, the entheogenic. None were perfect, but each represented a different way to regulate the power of these compounds, by proposing a set of protocols for their use as well as a theoretical framework. Where Leary and the counterculture ultimately parted ways with the first generation of researchers was in deciding that no such container—whether medical, religious, or scientific—was needed and that an unguided, do-it-yourself approach to psychedelics was just fine. This is risky, as it turns out, and probably a mistake. But how would we ever have discovered this, without experimenting? Before 1943, our society had never had such powerful mind-changing drugs available to it.
Other societies have had long and productive experience with psychedelics, and their examples might have saved us a lot of trouble had we only known and paid attention. The fact that we regard many of these societies as "backward" probably kept us from learning from them. But the biggest thing we might have learned is that these powerful medicines can be dangerous—both to the individual and to the society—when they don't have a sturdy social container: a steadying set of rituals and rules—protocols—governing their use, and the crucial involvement of a guide, the figure that is usually called a shaman. Psychedelic therapy—the Hubbard method—was groping toward a Westernized version of this ideal, and it remains the closest thing we have to such a protocol. For young Americans in the 1960s, for whom the psychedelic experience was new in every way, the whole idea of involving elders was probably never going to fly. But this is, I think, the great lesson of the 1960s experiment with psychedelics: the importance of finding the proper context, or container, for these powerful chemicals and experiences.
Speaking of lines, psychedelics in the 1960s did draw at least one of them, and it has probably never before been quite so sharp or bright: the line, I mean, between generations. Saying exactly how or what psychedelics contributed to the counterculture of the 1960s is not an easy task, there were so many other forces at work. With or without psychedelics, there probably would have been a counterculture; the Vietnam War and the draft made it more than likely. But the forms the counterculture took and its distinctive styles—of music, art, writing, design, and social relations—would surely have been completely different were it not for these chemicals. Psychedelics also contributed to what Todd Gitlin has called the "as if" mood of 1960s politics—the sense that everything now was up for grabs, that nothing given was inviolate, and that it might actually be possible to erase history (there was that acid again) and start the world over again from scratch.
But to the extent that the upheaval of the 1960s was the result of an unusually sharp break between generations, psychedelics deserve much of the blame—or credit—for creating this unprecedented "generation gap." For at what other time in history did a society's young undergo a searing rite of passage with which the previous generation was utterly unfamiliar? Normally, rites of passage help knit societies together as the young cross over hurdles and through gates erected and maintained by their elders, coming out on the other side to take their place in the community of adults. Not so with the psychedelic journey in the 1960s, which at its conclusion dropped its young travelers onto a psychic landscape unrecognizable to their parents. That this won't ever happen again is reason to hope that the next chapter in psychedelic history won't be quite so divisive.
So maybe this, then, is the enduring contribution of Leary: by turning on a generation—the generation that, years later, has now taken charge of our institutions—he helped create the conditions in which a revival of psychedelic research is now possible.
• • • BY THE END OF 1966, the whole project of psychedelic science had collapsed. In April of that year, Sandoz, hoping to distance itself from the controversy engulfing the drug that Albert Hofmann would come to call his "problem child," withdrew LSD-25 from circulation, turning over most of its remaining stocks to the U.S. government and leading many of the seventy research programs then under way to shut down.
In May of that year, the Senate held hearings about the LSD problem. Timothy Leary and Sidney Cohen both testified, attempting valiantly to defend psychedelic research and draw lines between legitimate use and a black market that the government was now determined to crush. They found a surprisingly sympathetic ear in Senator Robert F. Kennedy, whose wife, Ethel, had reportedly been treated with LSD at Hollywood Hospital in Vancouver—one of Al Hubbard's outposts. Grilling the FDA regulators about their plans to cancel many of the remaining research projects, Kennedy demanded to know, "Why if [these projects] were worthwhile six months ago, why aren't they worthwhile now?" Kennedy said it would be a "loss to the nation" if psychedelics were banned from medicine because of illicit use. "Perhaps we have lost sight of the fact that [they] can be very, very helpful in our society if used properly."
But Kennedy got nowhere. Leary, and perhaps the drugs themselves, had made drawing such distinctions impossible. In October, some sixty psychedelic researchers scattered across the United States received a letter from the FDA ordering them to stop their work.
James Fadiman, the psychologist conducting experiments on creativity at the International Foundation for Advanced Study in Menlo Park, remembers the day well. The letter revoking FDA approval of the project arrived at the very moment he had finished dosing four of his problem-solving creatives to begin their session. As he read the letter, sprawled on the floor in the next room, "four men lay, their minds literally expanding." Fadiman said to his colleagues, "I think we need to agree that we got this letter tomorrow." And so it was not until the following day that the research program of the International Foundation for Advanced Study, along with virtually every other research program then under way in the United States, closed down.
One psychedelic research program survived the purge: the Maryland Psychiatric Research Center at Spring Grove. Here, researchers such as Stanislav Grof, Bill Richards, Richard Yensen, and, until his death in 1971, Walter Pahnke (the Good Friday researcher) continued to explore the potential of psilocybin and LSD to treat alcoholism, schizophrenia, and the existential distress of cancer patients, among other indications. It remains something of a mystery why this large psychedelic research program was allowed to continue—as it did until 1976—when dozens of others were being closed down. Some researchers who weren't so fortunate speculate that Spring Grove might have been making psychedelic therapy available to powerful people in Washington who recognized its value or hoped to learn from the research or perhaps wanted to retain their own access to the drugs. But the former staff members at the center I spoke to doubt this was the case. They did confirm, however, that the center's director, Albert Kurland, MD, besides having a sterling reputation among federal officials, was exceptionally well connected in Washington and used his connections to keep the lights on—and obtain LSD, some of it from the government—for a decade after they had been switched off everywhere else.
Yet it turns out that the events of neither 1966 nor 1976 put an end to psychedelic research and therapy in America. Moving now underground, it went on, quietly and in secret.
مشارکت کنندگان در این صفحه
تا کنون فردی در بازسازی این صفحه مشارکت نداشته است.
🖊 شما نیز می‌توانید برای مشارکت در ترجمه‌ی این صفحه یا اصلاح متن انگلیسی، به این لینک مراجعه بفرمایید.