سرفصل های مهم
بخش 67
توضیح مختصر
زمان مطالعه

6 دقیقه

سطح

خیلی سخت
دانلود اپلیکیشن «زیبوک»
این فصل را می‌توانید به بهترین شکل و با امکانات عالی در اپلیکیشن «زیبوک» بخوانید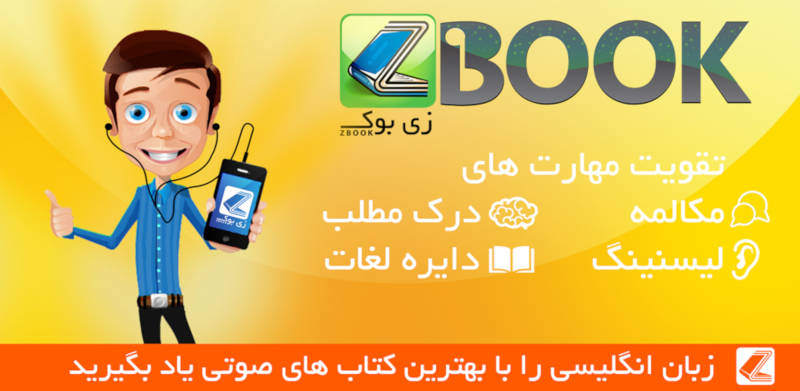 متن انگلیسی فصل
Actually, this is not completely accurate: all I had to do was to remove my eyeshades and reality, or at least something loosely based on it, would reconstitute itself. This is what I now did, partly to satisfy myself that the world was still existing but mostly because I badly had to pee.
Sunlight and color flooded my eyes, and I drank it in greedily, surveying the room for the welcome signifiers of non-digital reality: walls, windows, plants. But all of it appeared in a new aspect: jeweled with light. I realized I should probably put on my glasses, which partly domesticated the scene, but only partly: objects continued to send their sparkles of light my way. I got up carefully from the mattress, first onto one knee, then, unsteadily, onto my feet. Mary took me by the elbow, geriatrically, and together we made the journey across the room. I avoided looking at her, uncertain what I might see in her face or betray in mine. At the bathroom door she let go of my elbow.
Inside, the bathroom was a riot of sparkling light. The arc of water I sent forth was truly the most beautiful thing I had ever seen, a waterfall of diamonds cascading into a pool, breaking its surface into a billion clattering fractals of light. This went on for a pleasant eternity. When I was out of diamonds, I went to the sink and splashed my face with water, making sure not to catch sight of myself in the mirror, which seemed like a psychologically risky thing to do. I made my unsteady way back to the mattress and lay down.
Speaking softly, Mary asked if I wanted a booster. I did and sat up to receive it. Mary was squatting next to me, and when I finally looked up into her face, I saw she had turned into María Sabina, the Mexican curandera who had given psilocybin to R. Gordon Wasson in that dirt basement in Huautla de Jiménez sixty years ago. Her hair was black, her face, stretched taut over its high cheekbones, was anciently weathered, and she was wearing a simple white peasant dress. I took the dried mushroom from the woman's wrinkled brown hand and looked away as I chewed. I didn't think I should tell Mary what had happened to her. (Later, when I did, she was flattered: María Sabina was her hero.)
• • • BUT THERE WAS SOMETHING I needed to do before putting my eyeshades back on and going back under, a little experiment I had told Mary I wanted to perform on myself during my trip. I wasn't sure if in my condition I could pull it off, but I'd found that even in the middle of the journey it was possible to summon oneself to a semblance of normality for a few moments at a time.
Loaded on my laptop was a brief video of a rotating face mask, used in a psychological test called the binocular depth inversion illusion. As the mask rotates in space, its convex side turning to reveal its concave back, something remarkable happens: the hollow mask appears to pop out to become convex again. This is a trick performed by the mind, which assumes all faces to be convex, and so automatically corrects for the seeming error—unless, as a neuroscientist had told me, one was under the influence of a psychedelic.
This auto-correct feature is a hallmark of our perception, which in the sane, adult mind is based as much on educated guesswork as the raw data of the senses. By adulthood, the mind has gotten very good at observing and testing reality and developing confident predictions about it that optimize our investments of energy (mental and otherwise) and therefore our survival. So rather than starting from scratch to build a new perception from every batch of raw data delivered by the senses, the mind jumps to the most sensible conclusion based on past experience combined with a tiny sample of that data. Our brains are prediction machines optimized by experience, and when it comes to faces, they have boatloads of experience: faces are always convex, so this hollow mask must be a prediction error to be corrected.
These so-called Bayesian inferences (named for Thomas Bayes, the eighteenth-century English philosopher who developed the mathematics of probability, on which these mental predictions are based) serve us well most of the time, speeding perception while saving effort and energy, but they can also trap us in literally preconceived images of reality that are simply false, as in the case of the rotating mask.
Yet it turns out that Bayesian inference breaks down in some people: schizophrenics and, according to some neuroscientists, people on high doses of psychedelics drugs, neither of whom "see" in this predictive or conventionalized manner. (Nor do young children, who have yet to build the sort of database necessary for confident predictions.) This raises an interesting question: Is it possible that the perceptions of schizophrenics, people tripping on psychedelics, and young children are, at least in certain instances, more accurate—less influenced by expectation and therefore more faithful to reality—than those of sane and sober adults?
Before we started, I had cued up the video on my laptop, and now I clicked to run it. The mask on the screen, gray against a black ground, was clearly the product of computer animation and was uncannily consistent with the visual style of the world I'd been in. (During my integration session with Mary the next day, she suggested that it might have been this image on my laptop that had conjured the computer world and trapped me in it. Could there be a better demonstration of the power of set and setting?) As the convex face rotated to reveal its concave back, the mask popped back out, only a bit more slowly than it did before I ate the mushroom. Evidently, Bayesian inference was still operational in my brain. I'd try again later.
مشارکت کنندگان در این صفحه
تا کنون فردی در بازسازی این صفحه مشارکت نداشته است.
🖊 شما نیز می‌توانید برای مشارکت در ترجمه‌ی این صفحه یا اصلاح متن انگلیسی، به این لینک مراجعه بفرمایید.