سرفصل های مهم
بخش 04
توضیح مختصر
زمان مطالعه

6 دقیقه

سطح

خیلی سخت
دانلود اپلیکیشن «زیبوک»
این فصل را می‌توانید به بهترین شکل و با امکانات عالی در اپلیکیشن «زیبوک» بخوانید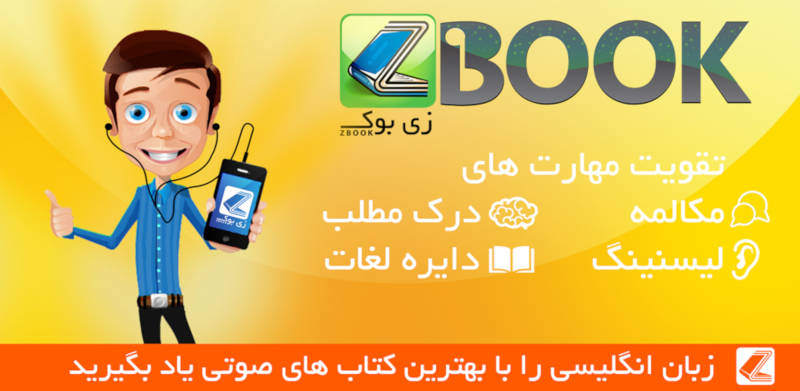 متن انگلیسی فصل
Now, I already knew something about such doors, having written about psychoactive plants earlier in my career. In The Botany of Desire, I explored at some length what I had been surprised to discover is a universal human desire to change consciousness. There is not a culture on earth (well, one*) that doesn't make use of certain plants to change the contents of the mind, whether as a matter of healing, habit, or spiritual practice. That such a curious and seemingly maladaptive desire should exist alongside our desires for nourishment and beauty and sex—all of which make much more obvious evolutionary sense—cried out for an explanation. The simplest was that these substances help relieve pain and boredom. Yet the powerful feelings and elaborate taboos and rituals that surround many of these psychoactive species suggest there must be something more to it.
For our species, I learned, plants and fungi with the power to radically alter consciousness have long and widely been used as tools for healing the mind, for facilitating rites of passage, and for serving as a medium for communicating with supernatural realms, or spirit worlds. These uses were ancient and venerable in a great many cultures, but I ventured one other application: to enrich the collective imagination—the culture—with the novel ideas and visions that a select few people bring back from wherever it is they go.
• • • NOW THAT I HAD DEVELOPED an intellectual appreciation for the potential value of these psychoactive substances, you might think I would have been more eager to try them. I'm not sure what I was waiting for: courage, maybe, or the right opportunity, which a busy life lived mainly on the right side of the law never quite seemed to afford. But when I began to weigh the potential benefits I was hearing about against the risks, I was surprised to learn that psychedelics are far more frightening to people than they are dangerous. Many of the most notorious perils are either exaggerated or mythical. It is virtually impossible to die from an overdose of LSD or psilocybin, for example, and neither drug is addictive. After trying them once, animals will not seek a second dose, and repeated use by people robs the drugs of their effect.* It is true that the terrifying experiences some people have on psychedelics can risk flipping those at risk into psychosis, so no one with a family history or predisposition to mental illness should ever take them. But emergency room admissions involving psychedelics are exceedingly rare, and many of the cases doctors diagnose as psychotic breaks turn out to be merely short-lived panic attacks.
It is also the case that people on psychedelics are liable to do stupid and dangerous things: walk out into traffic, fall from high places, and, on rare occasions, kill themselves. "Bad trips" are very real and can be one of "the most challenging experiences of [a] lifetime," according to a large survey of psychedelic users asked about their experiences.* But it's important to distinguish what can happen when these drugs are used in uncontrolled situations, without attention to set and setting, from what happens under clinical conditions, after careful screening and under supervision. Since the revival of sanctioned psychedelic research beginning in the 1990s, nearly a thousand volunteers have been dosed, and not a single serious adverse event has been reported.
• • • IT WAS AT THIS POINT that the idea of "shaking the snow globe," as one neuroscientist described the psychedelic experience, came to seem more attractive to me than frightening, though it was still that too.
After more than half a century of its more or less constant companionship, one's self—this ever-present voice in the head, this ceaselessly commenting, interpreting, labeling, defending I—becomes perhaps a little too familiar. I'm not talking about anything as deep as self-knowledge here. No, just about how, over time, we tend to optimize and conventionalize our responses to whatever life brings. Each of us develops our shorthand ways of slotting and processing everyday experiences and solving problems, and while this is no doubt adaptive—it helps us get the job done with a minimum of fuss—eventually it becomes rote. It dulls us. The muscles of attention atrophy.
Habits are undeniably useful tools, relieving us of the need to run a complex mental operation every time we're confronted with a new task or situation. Yet they also relieve us of the need to stay awake to the world: to attend, feel, think, and then act in a deliberate manner. (That is, from freedom rather than compulsion.) If you need to be reminded how completely mental habit blinds us to experience, just take a trip to an unfamiliar country. Suddenly you wake up! And the algorithms of everyday life all but start over, as if from scratch. This is why the various travel metaphors for the psychedelic experience are so apt.
The efficiencies of the adult mind, useful as they are, blind us to the present moment. We're constantly jumping ahead to the next thing. We approach experience much as an artificial intelligence (AI) program does, with our brains continually translating the data of the present into the terms of the past, reaching back in time for the relevant experience, and then using that to make its best guess as to how to predict and navigate the future.
One of the things that commends travel, art, nature, work, and certain drugs to us is the way these experiences, at their best, block every mental path forward and back, immersing us in the flow of a present that is literally wonderful—wonder being the by-product of precisely the kind of unencumbered first sight, or virginal noticing, to which the adult brain has closed itself. (It's so inefficient!) Alas, most of the time I inhabit a near-future tense, my psychic thermostat set to a low simmer of anticipation and, too often, worry. The good thing is I'm seldom surprised. The bad thing is I'm seldom surprised.
مشارکت کنندگان در این صفحه
تا کنون فردی در بازسازی این صفحه مشارکت نداشته است.
🖊 شما نیز می‌توانید برای مشارکت در ترجمه‌ی این صفحه یا اصلاح متن انگلیسی، به این لینک مراجعه بفرمایید.