سرفصل های مهم
بخش 39
توضیح مختصر
زمان مطالعه

5 دقیقه

سطح

خیلی سخت
دانلود اپلیکیشن «زیبوک»
این فصل را می‌توانید به بهترین شکل و با امکانات عالی در اپلیکیشن «زیبوک» بخوانید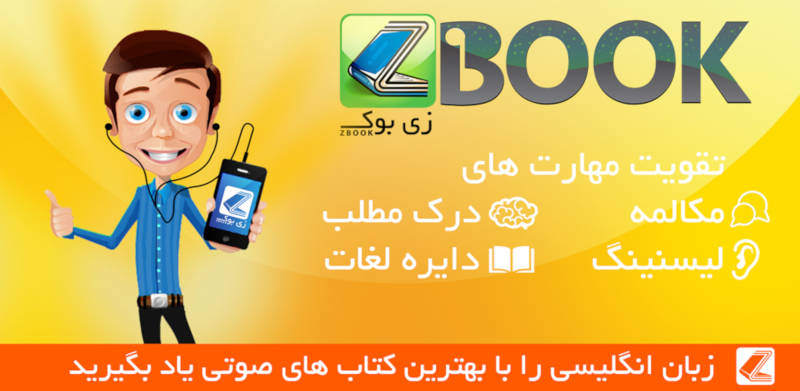 متن انگلیسی فصل
The emphasis on what subjects felt represented a major break with the prevailing ideas of behaviorism in psychology, in which only observable and measurable outcomes counted and subjective experience was deemed irrelevant. The analysis of these subjective experiences, sometimes called phenomenology, had of course been the basis of Freudian psychoanalysis, which behaviorism had rejected as insufficiently rigorous or scientific. There was no point in trying to get inside the mind; it was, in B. F. Skinner's famous phrase, "a black box." Instead, you measured what you could measure, which was outward behavior. The work with psychedelics would eventually spark a revival of interest in the subjective dimensions of the mind—in consciousness. How ironic that it took, of all things, a chemical—LSD-25—to bring interiority back into psychology.
And yet, successful as the new therapy seemed to be, there was a nagging little problem with the theoretical model on which it was based. When the therapists began to analyze the reports of volunteers, their subjective experiences while on LSD bore little if any resemblance to the horrors of the DTs, or to madness of any kind. To the contrary, their experiences were, for the most part, incredibly—and bafflingly—positive. When Osmond and Hoffer began to catalog their volunteers' session reports, "psychotic changes"—hallucinations, paranoia, anxiety—sometimes occurred, but there were also descriptions of, say, "a transcendental feeling of being united with the world," one of the most common feelings reported. Rather than madness, most volunteers described sensations such as a new ability "to see oneself objectively"; "enhancement in the sensory fields"; profound new understandings "in the field of philosophy or religion"; and "increased sensitivity to the feelings of others."* In spite of the powerful expectancy effect, symptoms that looked nothing like those of insanity were busting through the researchers' preconceptions.
For many of the alcoholics treated at Weyburn hospital, the core of the LSD experience seemed to involve something closer to transcendence, or spiritual epiphany, than temporary psychosis. Osmond and Hoffer began to entertain doubts about their delirium tremens model and, eventually, to wonder if perhaps the whole psychotomimetic paradigm—and name for these drugs—might need retooling. They received a strong push in that direction from Aldous Huxley after his mescaline experience, which he declared bore scant resemblance to psychosis. What a psychiatrist might diagnose as depersonalization, hallucinations, or mania might better be thought of as instances of mystical union, visionary experience, or ecstasy. Could it be that the doctors were mistaking transcendence for insanity?
At the same time, Osmond and Hoffer were learning from their volunteers that the environment in which the LSD session took place exerted a powerful effect on the kinds of experiences people had and that one of the best ways to avoid a bad session was the presence of an engaged and empathetic therapist, ideally someone who had had his or her own LSD experience. They came to suspect that the few psychotic reactions they did observe might actually be an artifact of the metaphorical white room and white-coated clinician. Though the terms "set" and "setting" would not be used in this context for several more years (and became closely identified with Timothy Leary's work at Harvard a decade later), Osmond and Hoffer were already coming to appreciate the supreme importance of those factors in the success of their treatment.
But however it worked, it worked, or certainly seemed to: by the end of the decade, LSD was widely regarded in North America as a miracle cure for alcohol addiction. Based on this success, the Saskatchewan provincial government helped develop policies making LSD therapy a standard treatment option for alcoholics in the province. Yet not everyone in the Canadian medical establishment found the Saskatchewan results credible: they seemed too good to be true. In the early 1960s, the Addiction Research Foundation in Toronto, the leading institute of its kind in Canada, set out to replicate the Saskatchewan trials using better controls. Hoping to isolate the effects of the drug from all other variables, clinicians administered LSD to alcoholics in neutral rooms and under instructions not to engage with them during their trips, except to administer an extensive questionnaire. The volunteers were then put in constraints or blindfolded, or both. Not surprisingly, the results failed to match those obtained by Osmond and Hoffer. Worse still, more than a few of the volunteers endured terrifying experiences—bad trips, as they would come to be called. Critics of treating alcoholics with LSD concluded that the treatment didn't work as well under rigorously controlled conditions, which was true enough, while supporters of the practice concluded that attention to set and setting was essential to the success of LSD therapy, which was also true.
مشارکت کنندگان در این صفحه
تا کنون فردی در بازسازی این صفحه مشارکت نداشته است.
🖊 شما نیز می‌توانید برای مشارکت در ترجمه‌ی این صفحه یا اصلاح متن انگلیسی، به این لینک مراجعه بفرمایید.