سرفصل های مهم
بخش 78
توضیح مختصر
زمان مطالعه

8 دقیقه

سطح

خیلی سخت
دانلود اپلیکیشن «زیبوک»
این فصل را می‌توانید به بهترین شکل و با امکانات عالی در اپلیکیشن «زیبوک» بخوانید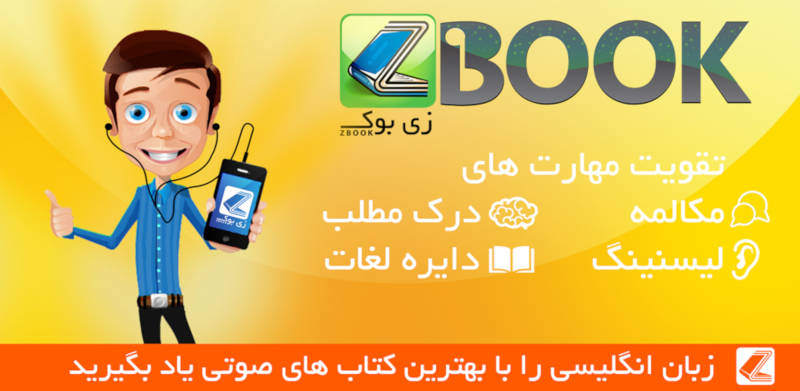 متن انگلیسی فصل
Carhart-Harris's working hypothesis was that their brains would exhibit increases in activity, particularly in the emotion centers. "I thought it would look like the dreaming brain," he told me. Employing a different scanning technology, Franz Vollenweider had published data indicating that psychedelics stimulated brain activity, especially in the frontal lobes. (An area responsible for executive and other higher cognitive functions.) But when the first set of data came in, Carhart-Harris got a surprise: "We were seeing decreases in blood flow"—blood flow being one of the proxies for brain activity that fMRI measures. "Had we made a mistake? It was a real head-scratcher." But the initial data on blood flow was corroborated by a second measure that looks at changes in oxygen consumption to pinpoint areas of elevated brain activity. Carhart-Harris and his colleagues had discovered that psilocybin reduces brain activity, with the falloff concentrated in one particular brain network that at the time he knew little about: the default mode network.
Carhart-Harris began reading up on it. The default mode network, or DMN, was not known to brain science until 2001. That was when Marcus Raichle, a neurologist at Washington University, described it in a landmark paper published in the Proceedings of the National Academy of Sciences, or PNAS. The network forms a critical and centrally located hub of brain activity that links parts of the cerebral cortex to deeper (and older) structures involved in memory and emotion.*
The discovery of the default mode network was actually a scientific accident, a happy by-product of the use of brain-imaging technologies in brain research.* The typical fMRI experiment begins by establishing a "resting state" baseline for neural activity as the volunteer sits quietly in the scanner awaiting whatever tests the researcher has in store. Raichle had noticed that several areas in the brain exhibited heightened activity precisely when his subjects were doing nothing mentally. This was the brain's "default mode," the network of brain structures that light up with activity when there are no demands on our attention and we have no mental task to perform. Put another way, Raichle had discovered the place where our minds go to wander—to daydream, ruminate, travel in time, reflect on ourselves, and worry. It may be through these very structures that the stream of our consciousness flows.
The default network stands in a kind of seesaw relationship with the attentional networks that wake up whenever the outside world demands our attention; when one is active, the other goes quiet, and vice versa. But as any person can tell you, quite a lot happens in the mind when nothing much is going on outside us. (In fact, the DMN consumes a disproportionate share of the brain's energy.) Working at a remove from our sensory processing of the outside world, the default mode is most active when we are engaged in higher-level "metacognitive" processes such as self-reflection, mental time travel, mental constructions (such as the self or ego), moral reasoning, and "theory of mind"—the ability to attribute mental states to others, as when we try to imagine "what it is like" to be someone else. All these functions may belong exclusively to humans, and specifically to adult humans, for the default mode network isn't operational until late in a child's development.
"The brain is a hierarchical system," Carhart-Harris explained in one of our interviews. "The highest-level parts"—those developed late in our evolution, typically located in the cortex—"exert an inhibitory influence on the lower-level [and older] parts, like emotion and memory." As a whole, the default mode network exerts a top-down influence on other parts of the brain, many of which communicate with one another through its centrally located hub. Robin has described the DMN variously as the brain's "orchestra conductor," "corporate executive," or "capital city," charged with managing and "holding the whole system together." And with keeping the brain's unrulier tendencies in check.
The brain consists of several different specialized systems—one for visual processing, for example, another to control motor activity—each doing its own thing. "Chaos is averted because all systems are not created equal," Marcus Raichle has written. "Electrical signaling from some brain areas takes precedence over others. At the top of this hierarchy resides the DMN, which acts as an uber-conductor to ensure that the cacophony of competing signals from one system do not interfere with those from another." The default mode network keeps order in a system so complex it might otherwise descend into the anarchy of mental illness.
As mentioned, the default mode network appears to play a role in the creation of mental constructs or projections, the most important of which is the construct we call the self, or ego.* This is why some neuroscientists call it "the me network." If a researcher gives you a list of adjectives and asks you to consider how they apply to you, it is your default mode network that leaps into action. (It also lights up when we receive "likes" on our social media feeds.) Nodes in the default network are thought to be responsible for autobiographical memory, the material from which we compose the story of who we are, by linking our past experiences with what happens to us and with projections of our future goals.
The achievement of an individual self, a being with a unique past and a trajectory into the future, is one of the glories of human evolution, but it is not without its drawbacks and potential disorders. The price of the sense of an individual identity is a sense of separation from others and nature. Self-reflection can lead to great intellectual and artistic achievement but also to destructive forms of self-regard and many types of unhappiness. (In an often-cited paper titled "A Wandering Mind Is an Unhappy Mind," psychologists identified a strong correlation between unhappiness and time spent in mind wandering, a principal activity of the default mode network.) But, accepting the good with the bad, most of us take this self as an unshakable given, as real as anything we know, and as the foundation of our life as conscious human beings. Or at least I always took it that way, until my psychedelic experiences led me to wonder.
Perhaps the most striking discovery of Carhart-Harris's first experiment was that the steepest drops in default mode network activity correlated with his volunteers' subjective experience of "ego dissolution." ("I existed only as an idea or concept," one volunteer reported. Recalled another, "I didn't know where I ended and my surroundings began.") The more precipitous the drop-off in blood flow and oxygen consumption in the default network, the more likely a volunteer was to report the loss of a sense of self.*
Shortly after Carhart-Harris published his results in a 2012 paper in PNAS ("Neural Correlates of the Psychedelic State as Determined by fMRI Studies with Psilocybin"), Judson Brewer, a researcher at Yale who was using fMRI to study the brains of experienced meditators, noticed that his scans and Robin's looked remarkably alike. The transcendence of self reported by expert meditators showed up on fMRIs as a quieting of the default mode network. It appears that when activity in the default mode network falls off precipitously, the ego temporarily vanishes, and the usual boundaries we experience between self and world, subject and object, all melt away.
مشارکت کنندگان در این صفحه
تا کنون فردی در بازسازی این صفحه مشارکت نداشته است.
🖊 شما نیز می‌توانید برای مشارکت در ترجمه‌ی این صفحه یا اصلاح متن انگلیسی، به این لینک مراجعه بفرمایید.