سرفصل های مهم
بخش 08
توضیح مختصر
زمان مطالعه

7 دقیقه

سطح

خیلی سخت
دانلود اپلیکیشن «زیبوک»
این فصل را می‌توانید به بهترین شکل و با امکانات عالی در اپلیکیشن «زیبوک» بخوانید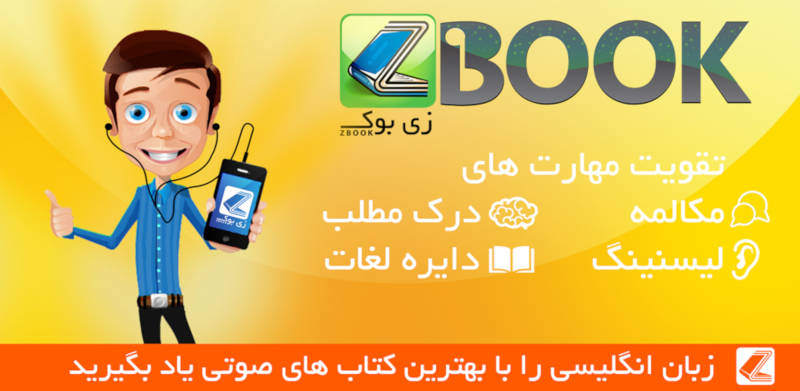 متن انگلیسی فصل
OF THE THREE 2006 EVENTS that helped bring psychedelics out of their decades-long slumber, by far the most far-reaching in its impact was the publication that summer of the paper in Psychopharmacology described in the prologue—the one Bob Jesse e-mailed me at the time but that I didn't bother to open. This event, too, had a distinctly spiritual cast, even though the experiment it reported was the work of a rigorous and highly regarded scientist: Roland Griffiths. It just so happens that Griffiths, a most unlikely psychedelic researcher, was inspired to investigate the power of psilocybin to occasion a "mystical-type" experience by a mystical experience of his own.
Griffiths's landmark paper, "Psilocybin Can Occasion Mystical-Type Experiences Having Substantial and Sustained Personal Meaning and Spiritual Significance," was the first rigorously designed, double-blind, placebo-controlled clinical study in more than four decades—if not ever—to examine the psychological effects of a psychedelic. It received a small torrent of press coverage, most of it so enthusiastic as to make you wonder if the moral panic around psychedelics that took hold in the late 1960s might finally have run its course. No doubt the positive tenor of the coverage owed much to the fact that, at Griffiths's urging, the journal had invited several of the world's most prominent drug researchers—some of them decorated soldiers in the drug war—to comment on the study, giving the journalists covering the study plenty of ideological cover.
All of the commentators treated the publication as a major event. Herbert D. Kleber, a former deputy to William Bennett, George H. W. Bush's drug czar, and later director of the Division on Substance Abuse at Columbia University, applauded the paper for its methodological rigor and acknowledged there might be "major therapeutic possibilities" in psychedelic research "merit[ing] NIH support." Charles "Bob" Schuster, who had served two Republican presidents as director of the National Institute on Drug Abuse (NIDA), noted that the term "psychedelic" implies a mind-expanding experience and expressed his "hope that this landmark paper will also be 'field expanding.'" He suggested that this "fascinating" class of drugs, and the spiritual experience they occasion, might prove useful in treating addiction.
Griffiths's paper and its reception served to reinforce an important distinction between the so-called classical psychedelics—psilocybin, LSD, DMT, and mescaline—and the more common drugs of abuse, with their demonstrated toxicity and potential for addiction. The American drug research establishment, such as it is, had signaled in the pages of one of its leading journals that these psychedelic drugs deserved to be treated very differently and had demonstrated, in the words of one commentator, "that, when used appropriately, these compounds can produce remarkable, possibly beneficial, effects that certainly deserve further study."
The story of how this paper came to be sheds an interesting light on the fraught relationship between science and that other realm of human inquiry that science has historically disdained and generally wants nothing to do with: spirituality. For in designing this, the first modern study of psilocybin, Griffiths had decided to focus not on a potential therapeutic application of the drug—the path taken by other researchers hoping to rehabilitate other banned substances, like MDMA—but rather on the spiritual effects of the experience on so-called healthy normals. What good was that?
In an editorial accompanying Griffiths's paper, the University of Chicago psychiatrist and drug abuse expert Harriet de Wit tried to address this tension, pointing out that the quest for experiences that "free oneself of the bounds of everyday perception and thought in a search for universal truths and enlightenment" is an abiding element of our humanity that has nevertheless "enjoyed little credibility in the mainstream scientific world." The time had come, she suggested, for science "to recognize these extraordinary subjective experiences . . . even if they sometimes involve claims about ultimate realities that lie outside the purview of science."
• • • ROLAND GRIFFITHS might be the last scientist one would ever imagine getting mixed up with psychedelics, which surely helps explain his success in returning psychedelic research to scientific respectability. Six feet tall and rail thin, Griffiths, in his seventies, holds himself bolt upright; the only undisciplined thing about him is a thatch of white hair so dense it appears to have held his comb to a draw. At least until you get him talking about the ultimate questions, which light him up, he comes across as the ultimate straight arrow: sober, earnest, and methodical.
Born in 1944, Griffiths grew up in El Cerrito, California, in the Bay Area, and went to Occidental College for his undergraduate education (majoring in psychology) and then on to the University of Minnesota to study psychopharmacology. At Minnesota in the late 1960s, he came under the influence of B. F. Skinner, the radical behaviorist who helped shift the focus of psychology from the exploration of inner states and subjective experience to the study of outward behavior and how it is conditioned. Behaviorism has little interest in plumbing the depths of the human psyche, but the approach proved very useful in studying behaviors like drug use and dependence, which became Griffiths's specialty. Psychedelic drugs played no role in either his formal or his informal education. By the time Griffiths got to graduate school, Timothy Leary's notorious psychedelic research project at Harvard had already collapsed in scandal, and "it was clear from my mentors that these were compounds that had no future."
In 1972, right out of graduate school, Griffiths was hired at Johns Hopkins, where he has worked ever since, making his mark as a researcher studying the mechanisms of dependence in a variety of legal and illegal drugs, including the opiates, the so-called sedative hypnotics (like Valium), nicotine, alcohol, and caffeine. Working under grants from the National Institute on Drug Abuse, Griffiths helped pioneer the sorts of experiments in which an animal, often a baboon or a rat, is presented with a lever allowing it to self-administer various drugs intravenously, a powerful tool for researchers studying reinforcement, dependence, preferences (lunch or more cocaine?), and withdrawal. The fifty-five papers he published exploring the addictive properties of caffeine transformed the field, helping us to see coffee less as a food than as a drug, and led to the listing of "caffeine withdrawal" syndrome in the most recent edition of the Diagnostic and Statistical Manual of Mental Disorders, or DSM 5. By the time Griffiths turned fifty, in 1994, he was a scientist at the top of his game and his field.
مشارکت کنندگان در این صفحه
تا کنون فردی در بازسازی این صفحه مشارکت نداشته است.
🖊 شما نیز می‌توانید برای مشارکت در ترجمه‌ی این صفحه یا اصلاح متن انگلیسی، به این لینک مراجعه بفرمایید.