سرفصل های مهم
بخش 34
توضیح مختصر
زمان مطالعه

6 دقیقه

سطح

خیلی سخت
دانلود اپلیکیشن «زیبوک»
این فصل را می‌توانید به بهترین شکل و با امکانات عالی در اپلیکیشن «زیبوک» بخوانید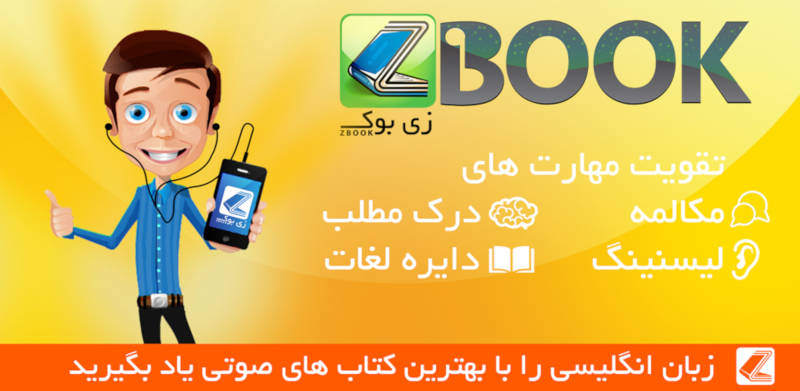 متن انگلیسی فصل
When at last I arrived at the writing house, I stretched out on the daybed, something I hardly ever took the time to do in all the years when I was working here so industriously. The bookshelves had been emptied, and the place felt abandoned, a little sad. From where I lay, I could see over my toes to the window screen and, past that, to the grid of an arbor that was now densely woven with the twining vines of what had become a venerable old climbing hydrangea, a petiolaris. I had planted the hydrangea decades ago, in hopes of creating just this sort of intricately tangled prospect. Backlit by the late afternoon sunlight streaming in, its neat round leaves completely filled the window, which meant you gazed out at the world through the fresh green scrim they formed. It seemed to me these were the most beautiful leaves I had ever seen. It was as if they were emitting their own soft green glow. And it felt like a kind of privilege to gaze out at the world through their eyes, as it were, as the leaves drank up the last draughts of sunlight, transforming those photons into new matter. A plant's-eye view of the world—it was that, and for real! But the leaves were also looking back at me, fixing me with this utterly benign gaze. I could feel their curiosity and what I was certain was an attitude of utter benevolence toward me and my kind. (Do I need to say that I know how crazy this sounds? I do!)
I felt as though I were communing directly with a plant for the first time and that certain ideas I had long thought about and written about—having to do with the subjectivity of other species and the way they act upon us in ways we're too self-regarding to appreciate—had taken on the flesh of feeling and reality. I looked through the negative spaces formed by the hydrangea leaves to fix my gaze on the swamp maple in the middle of the meadow beyond, and it too was now more alive than I'd ever known a tree to be, infused with some kind of spirit—this one, too, benevolent. The idea that there had ever been a disagreement between matter and spirit seemed risible, and I felt as though whatever it is that usually divides me from the world out there had begun to fall away. Not completely: the battlements of ego had not fallen; this was not what the researchers would deem a "complete" mystical experience, because I retained the sense of an observing I. But the doors and windows of perception had opened wide, and they were admitting more of the world and its myriad nonhuman personalities than ever before.
Buoyed by this development, I sat up now and looked out over my desk, through the big window that faced back to the house. When I sited the building, I carefully framed the main view between two very old and venerable trees, a stolidly vertical ash on the right and an elegantly angled and intricately branched white oak on the left. The ash has seen better days; storms have shorn several important limbs from it, wrecking its symmetry and leaving some ragged stumps. The oak was somewhat healthier, in full leaf now with its upturned limbs reaching into the sky like the limbs of a dancer. But the main trunk, which had always leaned precariously to one side, now concerned me: a section of it had rotted out at ground level, and for the first time it was possible to look clear through it and see daylight. How was it possibly still standing?
As I gazed at the two trees I had gazed at so many times before from my desk, it suddenly dawned on me that these trees were—obviously!—my parents: the stolid ash my father, the elegant oak my mother. I don't know exactly what I mean by that, except that thinking about those trees became identical to thinking about my parents. They were completely, indelibly, present in those trees. And so I thought about all they had given me, and about all that time had done to them, and what was going to become of this prospect, this place (this me!), when they finally fell, as eventually they would. That parents die is not exactly the stuff of epiphany, but the prospect, no longer distant or abstract, pierced me more deeply than it ever had, and I was disarmed yet again by the pervasive sense of poignancy that trailed me all that afternoon. Yet I must have still had some wits about me, because I made a note to call the arborist tomorrow; maybe something could be done to reduce the weight on the leaning side of the oak, in order to prevent it from falling, if only for a while longer.
My walk back to the house was, I think, the peak of the experience and comes back to me now in the colors and tones of a dream. There was, again, the sense of pushing my body through a mass of air that had been sweetened by phlox and was teeming, almost frenetic, with activity. The dragonflies, big as birds, were now out in force, touching down just long enough to kiss the phlox blossoms and then lift off, before madly crisscrossing the garden path. These were more dragonflies than I had ever seen in one place, so many in fact that I wasn't completely sure if they were real. (Judith later confirmed the sighting when I got her to come outside.) And as they executed their flight patterns, they left behind them contrails that persisted in the air, or so at least it appeared. Dusk now approaching, the air traffic in the garden had built to a riotous crescendo: the pollinators making their last rounds of the day, the plants still signifying to them with their flowers: me, me, me! In one way I knew this scene well—the garden coming briefly back to life after the heat of a summer day has relented—but never had I felt so integral to it. I was no longer the alienated human observer, gazing at the garden from a distance, whether literal or figural, but rather felt part and parcel of all that was transpiring here. So the flowers were addressing me as much as the pollinators, and perhaps because the very air that afternoon was such a felt presence, one's usual sense of oneself as a subject observing objects in space—objects that have been thrown into relief and rendered discrete by the apparent void that surrounds them—gave way to a sense of being deep inside and fully implicated in this scene, one more being in relation to the myriad other beings and to the whole.
"Everything is interaction and reciprocal," wrote Humboldt, and that felt very much the case, and so, for the first time I can remember, did this: "I myself am identical with nature."
مشارکت کنندگان در این صفحه
تا کنون فردی در بازسازی این صفحه مشارکت نداشته است.
🖊 شما نیز می‌توانید برای مشارکت در ترجمه‌ی این صفحه یا اصلاح متن انگلیسی، به این لینک مراجعه بفرمایید.