سرفصل های مهم
بخش 76
توضیح مختصر
زمان مطالعه

5 دقیقه

سطح

خیلی سخت
دانلود اپلیکیشن «زیبوک»
این فصل را می‌توانید به بهترین شکل و با امکانات عالی در اپلیکیشن «زیبوک» بخوانید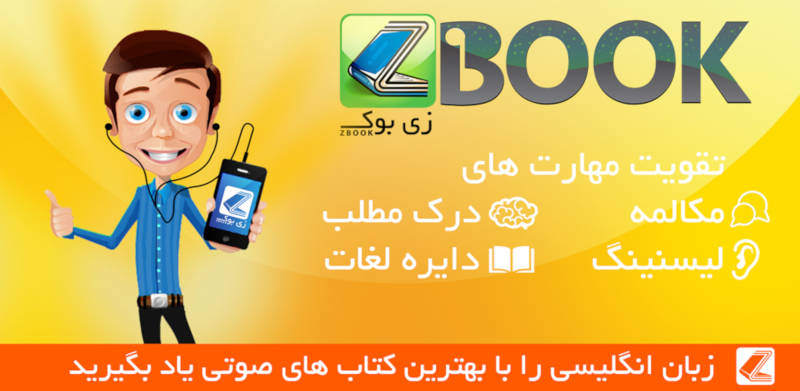 متن انگلیسی فصل
PERHAPS THE MOST AMBITIOUS neuroscientific expedition using psychedelics to map the terrain of human consciousness is taking place in a laboratory at the Centre for Psychiatry on the Hammersmith campus of Imperial College in West London. Recently completed, the campus consists of a futuristic but oddly depressing network of buildings, linked by glass-walled aerial walkways and glass doors that slide open silently at the detection of the proper identification. It is here in the lab of David Nutt, a prominent English psychopharmacologist, that a team led by a thirtysomething neuroscientist named Robin Carhart-Harris has been working since 2009 to identify the "neural correlates," or physical counterparts, of the psychedelic experience. By injecting volunteers with LSD and psilocybin and then using a variety of scanning technologies—including functional magnetic resonance imaging (fMRI) and magnetoencephalography (MEG)—to observe the changes in their brains, he and his team have given us our first glimpses of what something like ego dissolution, or a hallucination, actually looks like in the brain as it unfolds in the mind.
The fact that such an improbable and potentially controversial research project ever got off the ground owes to the convergence of three most unusual characters, and careers, in England in the year 2005: David Nutt, Robin Carhart-Harris, and Amanda Feilding, a.k.a. the Countess of Wemyss and March.
Robin Carhart-Harris's path to David Nutt's psychopharmacology lab was an eccentric one, having first passed through a graduate course in psychoanalysis. These days psychoanalysis is a theory few neuroscientists take seriously, regarding it less as a science than as a set of untestable beliefs. Carhart-Harris felt strongly otherwise. Steeped in the writings of Freud and Jung, he was fascinated by psychoanalytic theory while at the same time frustrated by its lack of scientific rigor, as well as by the limitations of its tools for exploring what it deemed most important about the mind: the unconscious.
"If the only way we can access the unconscious is via dreams and free association," he explained the first time we talked, "we aren't going to get anywhere. Surely there must be something else." One day he asked his seminar professor if that something else might be a drug. (I asked Robin if his hunch was based on personal experience or research, but he made clear this was not a subject he wished to discuss.) His professor sent him to read a book called Realms of the Human Unconscious by Stanislav Grof.
"I went to the library and read the book cover to cover. I was blown away. That set the course for the rest of my young life."
Carhart-Harris, who is a slender, intense young man in a hurry, with a neatly trimmed beard and large pale blue eyes that seldom blink, formulated a plan it would take him a few years to put into motion: he would use psychedelic drugs and modern brain-imaging technologies to build a foundation of hard science beneath the edifice of psychoanalysis. "Freud said dreams were the royal road to the unconscious," he reminded me. "Psychedelics could turn out to be the superhighway." Carhart-Harris's demeanor is modest, even humble, offering no clue to the audacity of his ambition. He likes to quote Grof's grand claim that what the telescope was for astronomy, or the microscope for biology, psychedelics will be for understanding the mind.
Carhart-Harris completed his master's in psychoanalysis in 2005 and began to plot his move into the neuroscience of psychedelics. He asked around and did some Internet research that eventually led him to David Nutt and Amanda Feilding as two people who might be interested in his project and in a position to help. He first approached Feilding, who in 1998 had established something called the Beckley Foundation to study the effects of psychoactive substances on the brain and to lobby for drug policy reform. The foundation is named for Beckley Park, the sprawling fourteenth-century Tudor manor where she grew up in Oxfordshire and where, in 2005, she invited Carhart-Harris to lunch. (On a recent visit of my own to Beckley, I counted two towers and three moats.)
Amanda Feilding, who was born in 1943, is an eccentric as only the English aristocracy can breed them. (She's descended from the house of Habsburg and two of Charles II's illegitimate children.) A student of comparative religion and mysticism, Feilding has had a long-standing interest in altered states of consciousness and, specifically, the role of blood flow to the brain, which in Homo sapiens, she believes, has been compromised ever since our species began standing upright. LSD, Feilding believes, enhances cognitive function and facilitates higher states of consciousness by increasing cerebral circulation. A second way to achieve a similar result is by means of the ancient practice of trepanation. This deserves a brief digression.
مشارکت کنندگان در این صفحه
تا کنون فردی در بازسازی این صفحه مشارکت نداشته است.
🖊 شما نیز می‌توانید برای مشارکت در ترجمه‌ی این صفحه یا اصلاح متن انگلیسی، به این لینک مراجعه بفرمایید.