سرفصل های مهم
بخش 91
توضیح مختصر
زمان مطالعه

8 دقیقه

سطح

خیلی سخت
دانلود اپلیکیشن «زیبوک»
این فصل را می‌توانید به بهترین شکل و با امکانات عالی در اپلیکیشن «زیبوک» بخوانید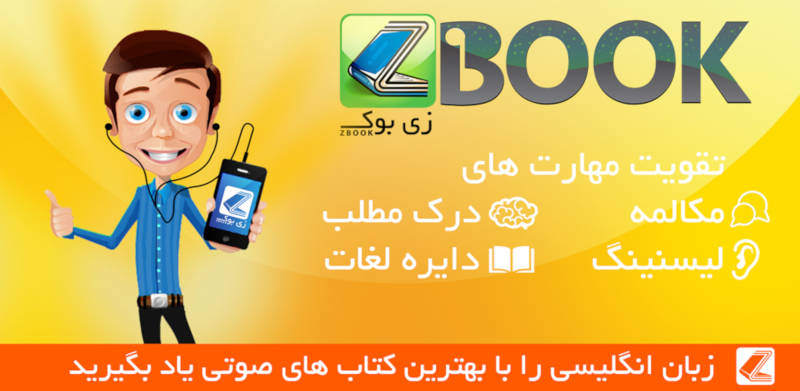 متن انگلیسی فصل
Lisa stayed with Patrick in his hospital room night after night, the two of them often talking into the wee hours. "I feel like I have one foot in this world and one in the next," he told her at one point. "One of the last nights we were together, he said, 'Honey, don't push me. I'm finding my way.'" At the same time, he sought to comfort her. "This is simply the wheel of life," she recalls him saying. "'You feel like you're being ground down by it now, but the wheel is going to turn and you'll be on top again.'"
Lisa hadn't had a shower in days, and her brother finally persuaded her to go home for a few hours. Minutes before she returned to his bedside, Patrick slipped away. "I went home to shower and he died." We were speaking on the phone, and I could hear her crying softly. "He wasn't going to die as long as I was there. My brother had told me, 'You need to let him go.'"
Patrick was gone by the time she got back to the hospital. "He had died seconds before. It was like something had evaporated from him. I sat with him for three hours. It's a long time before the soul is out of the room."
"It was a good death," Lisa told me, a fact she credits to the people at NYU and to Patrick's psilocybin journey. "I feel indebted to them for what they allowed him to experience—the deep resources they allowed him to tap into. These were his own deep resources. That, I think, is what these mind-altering drugs do."
"Patrick was far more spiritual than I was to begin with," Lisa told me the last time we spoke. It was clear his journey had changed her too. "It was an affirmation of a world I knew nothing about. But there are more dimensions to this world than I ever knew existed."
Two: Addiction The dozen or so Apollo astronauts who have escaped Earth's orbit and traveled to the moon had the privilege of seeing the planet from a perspective never before available to our species, and several of them reported that the experience changed them in profound and enduring ways. The sight of that "pale blue dot" hanging in the infinite black void of space erased the national borders on our maps and rendered Earth small, vulnerable, exceptional, and precious.
Edgar Mitchell, returning from the moon on Apollo 14, had what he has described as a mystical experience, specifically a savikalpa samadhi, in which the ego vanishes when confronted with the immensity of the universe during the course of a meditation on an object—in this case, planet Earth.
"The biggest joy was on the way home," he recalled. "In my cockpit window, every two minutes: the earth, the moon, the sun, and the whole panorama of the heavens. That was a powerful, overwhelming experience.
"And suddenly I realized that the molecules of my body, and the molecules of my spacecraft, the molecules in the body of my partners, were prototyped, manufactured in some ancient generation of stars. [I felt] an overwhelming sense of oneness, of connectedness . . . It wasn't 'Them and Us,' it was 'That's me! That's all of it, it's one thing.' And it was accompanied by an ecstasy, a sense of 'Oh my God, wow, yes'—an insight, an epiphany."*
It was the power of this novel perspective—the same perspective that Stewart Brand, after his 1966 LSD trip on a North Beach rooftop, worked so hard to disseminate to the culture—that helped to inspire the modern environmental movement as well as the Gaia hypothesis, the idea that Earth and its atmosphere together constitute a single living organism.
I thought about this so-called overview effect during my conversations with volunteers in the psilocybin trials, and especially with those who had overcome their addictions after a psychedelic journey—to inner space, if you will. Several volunteers described achieving a new distance on their own lives, a vantage from which matters that had once seemed daunting now seemed smaller and more manageable, including their addictions. It sounded as though the psychedelic experience had given many of them an overview effect on the scenes of their own lives, making possible a shift in worldview and priorities that allowed them to let go of old habits, sometimes with remarkable ease. As one lifetime smoker put it to me in terms so simple I found it hard to believe, "Smoking became irrelevant, so I stopped."
The smoking cessation pilot study in which this man took part—his name is Charles Bessant, and he has been abstinent now for six years—was directed by Matthew Johnson, a protégé of Roland Griffiths's at Johns Hopkins, where the study took place. Johnson is a psychologist in his early forties who, like Griffiths, trained as a behaviorist, studying things like "operant conditioning" in rats. Tall, slender, and angular, Johnson wears a scrupulously trimmed black beard and oversized retro-nerd black glasses that make him look a little like Ira Glass. His interest in psychedelics goes back to his college days, when he read Ram Dass and learned about the Harvard Psilocybin Project, but never did he dare to imagine he would someday have a job working with them in a laboratory.
"I had it in the back of my mind that someday I wanted to do research with the psychedelic compounds," he told me when we first met in his Hopkins office, "but I figured that was a long way off in the future." Yet soon after Johnson arrived at Johns Hopkins to do a pharmacology postdoc in 2004, "I found out that Roland had this super hush-hush project with psilocybin. Everything lined up perfectly."
Johnson worked on the lab's early psilocybin studies, serving as a guide for several dozen sessions and helping to crunch the data, before launching a study of his own in 2009. The smoking study gave fifteen volunteer smokers who were trying to quit several sessions of cognitive behavioral therapy followed by two or three doses of psilocybin. A so-called open-label study, there was no placebo, so they all knew they were getting the drug. Volunteers had to stop smoking before their psilocybin session; they had their carbon-monoxide levels measured at several intervals to ensure compliance and confirm they remained abstinent.
The study was tiny and not randomized, but the results were nevertheless striking, especially when you consider that smoking is one of the most difficult addictions to break—harder, some say, than heroin. Six months after their psychedelic sessions, 80 percent of the volunteers were confirmed as abstinent; at the one-year mark, that figure had fallen to 67 percent, which is still a better rate of success than the best treatment now available. (A much larger randomized study, comparing the effectiveness of psilocybin therapy with the nicotine patch, is currently under way.) As in the cancer-anxiety studies, the volunteers who had the most complete mystical experiences had the best outcomes; they were, like Charles Bessant, able to quit smoking.
After interviewing cancer patients confronted with the prospect of death, people who had had epic journeys in which they confronted their cancers and traveled to the underworld, I wondered how the experience would compare when the stakes were lower: What kinds of journeys would ordinary people simply hoping to break a bad habit have, and what kinds of insights would they return with?
مشارکت کنندگان در این صفحه
تا کنون فردی در بازسازی این صفحه مشارکت نداشته است.
🖊 شما نیز می‌توانید برای مشارکت در ترجمه‌ی این صفحه یا اصلاح متن انگلیسی، به این لینک مراجعه بفرمایید.