سرفصل های مهم
بخش 84
توضیح مختصر
زمان مطالعه

6 دقیقه

سطح

خیلی سخت
دانلود اپلیکیشن «زیبوک»
این فصل را می‌توانید به بهترین شکل و با امکانات عالی در اپلیکیشن «زیبوک» بخوانید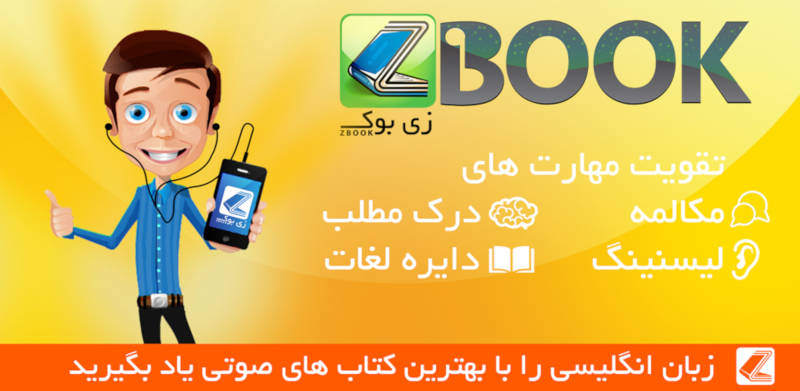 متن انگلیسی فصل
"The child's brain is extremely plastic, good for learning, not accomplishing"—better for "exploring rather than exploiting." It also has a great many more neural connections than the adult brain. (During the panel, Carhart-Harris showed his map of the mind on psilocybin, with its dense forest of lines connecting every region to every other.) But as we reach adolescence, most of those connections get pruned, so that the "human brain becomes a lean, mean acting machine." A key element of that developmental process is the suppression of entropy, with all of its implications, both good and bad. The system cools, and hot searches become the exception rather than the rule. The default mode network comes online.
"Consciousness narrows as we get older," Gopnik says. "Adults have congealed in their beliefs and are hard to shift," she has written, whereas "children are more fluid and consequently more willing to entertain new ideas.
"If you want to understand what an expanded consciousness looks like, all you have to do is have tea with a four-year-old."
Or drop a tab of LSD. Gopnik told me she has been struck by the similarities between the phenomenology of the LSD experience and her understanding of the consciousness of children: hotter searches, diffused attention, more mental noise (or entropy), magical thinking, and little sense of a self that is continuous over time.
"The short summary is, babies and children are basically tripping all the time."
• • • SURELY THIS INSIGHT is interesting, but is it useful? Both Gopnik and Carhart-Harris believe it is, believe that the psychedelic experience, as they conceptualize it, has the potential to help people who are sick and people who are not. For the well, psychedelics, by introducing more noise or entropy into the brain, might shake people out of their usual patterns of thought—"lubricate cognition," in Carhart-Harris's words—in ways that might enhance well-being, make us more open and boost creativity. In Gopnik's terms, the drugs could help adults achieve the kind of fluid thinking that is second nature to kids, expanding the space of creative possibility. If, as Gopnik hypothesizes, "childhood is a way of injecting noise—and novelty—into the system of cultural evolution," psychedelics might do the same thing for the system of the adult mind.
As for the unwell, the patients who stand to gain the most are probably those suffering from the kinds of mental disorders characterized by mental rigidity: addiction, depression, obsession.
"There are a range of difficulties and pathologies in adults, like depression, that are connected with the phenomenology of rumination and an excessively narrow, ego-based focus," Gopnik says. "You get stuck on the same thing, you can't escape, you become obsessive, perhaps addicted. It seems plausible to me that the psychedelic experience could help us get out of those states, create an opportunity in which the old stories of who we are might be rewritten." The experience could work as a kind of reset—as when you "introduce a burst of noise into a system" that has gotten locked into a rigid pattern. Quieting the default mode network and loosening the grip of the ego—which she suggests may be illusory anyway—might also be helpful to such people. Gopnik's idea of a brain reboot sounded very much like Carhart-Harris's notion of shaking the snow globe: a way to boost entropy, or heat, in a system that has gotten frozen stuck.
Soon after publishing his entropy paper, Carhart-Harris resolved to put some of his theories into practice by testing them on patients. For the first time, the lab expanded its focus from pure research to a clinical application of that work. David Nutt secured a grant from the U.K. government for the lab to conduct a small pilot study looking at the potential of psilocybin to relieve the symptoms of "treatment-resistant depression"—patients who hadn't responded to the usual therapeutic protocols and drugs.
Doing clinical work was definitely outside Carhart-Harris's experience and comfort zone, as well as the lab's. One unfortunate early episode pointed up the inherent tensions between the roles of the clinician, devoted solely to the patient's welfare, and the scientist, intent on gathering data as well. After being injected with LSD in a trial Carhart-Harris was running (not a clinical trial, it should be pointed out), a volunteer in his late thirties named Toby Slater began feeling anxious in the fMRI scanner and asked to get out. After taking a break, Slater, perhaps hoping to please the researchers, volunteered to get back in the machine so they could complete the experiment. ("I'm afraid he could see my disappointment," Carhart-Harris recalls, ruefully.) But Slater's anxiety returned: "I felt like a lab rat," he told me. He asked to get out again and tried to leave the lab. The researchers had to persuade him to stay and let them administer a sedative.
Carhart-Harris describes the episode—one of the very few adverse events seen in the Imperial research—as "a learning experience" and, by all accounts, he has since shown himself to be a compassionate and effective clinician as well as an original scientist—surely a rare combination. The response of most patients in the depression trial, as we will see in the following chapter, has been remarkably positive, at least in the short term. Over dinner at a restaurant in West London, Robin told me about one severely depressed woman in the trial whom over the course of several meetings he had never once seen smile. As he sat with her during her psilocybin journey, "she smiled for the very first time.
"'It's nice to smile,' she said.
"After it was over, she told me she had been visited by a guardian angel. She described a presence of some kind, a voice that was entirely supportive and wanted her to be well. It would say things like 'Darling, you need to smile more, hold your head up high, stop looking down at the ground. Then it reached over and pushed up my cheeks,' she said, 'lifting the corners of my mouth.'
"That must have been what was happening in her mind when I observed her smiling," Robin said, now smiling himself, broadly if a bit sheepishly. In the aftermath of her experience, the woman's depression score dropped from thirty-six to four.
"I have to say, that was a very nice feeling."
مشارکت کنندگان در این صفحه
تا کنون فردی در بازسازی این صفحه مشارکت نداشته است.
🖊 شما نیز می‌توانید برای مشارکت در ترجمه‌ی این صفحه یا اصلاح متن انگلیسی، به این لینک مراجعه بفرمایید.