سرفصل های مهم
فصل 01 - 02
توضیح مختصر
زمان مطالعه

7 دقیقه

سطح

ساده
دانلود اپلیکیشن «زیبوک»
این فصل را می‌توانید به بهترین شکل و با امکانات عالی در اپلیکیشن «زیبوک» بخوانید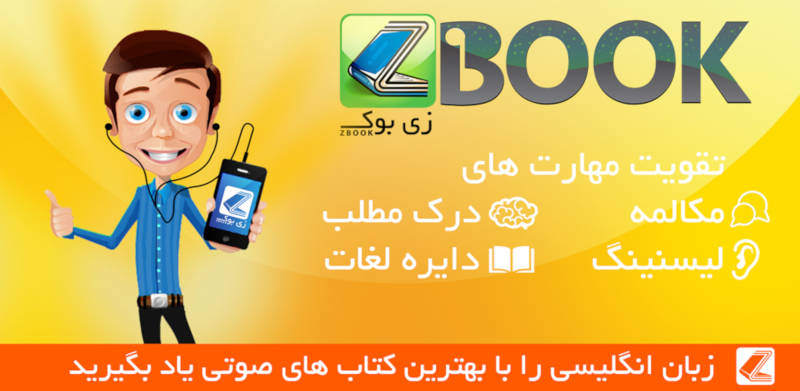 متن انگلیسی فصل
The letter arrived while we were having breakfast. It was a local letter with a typewritten address. I opened it. Inside, words had been cut out from a book and stuck to a sheet of paper. For a minute or two I looked at the words without understanding them. Then I gasped.
Joanna looked up. 'What is it?'
The letter, using very unpleasant language, expressed the writer's opinion that Joanna and I were not brother and sister.
'It's a disgusting anonymous letter,' I said, very shocked.
Joanna was immediately interested. 'What does it say?'
I handed the letter to her.
'What a piece of dirt!' She began to laugh. 'You were obviously right about my wearing too much make-up, Jerry. I suppose they think I'm an evil woman!'
'Perhaps,' I said. 'But, of course, our father was tall and darkhaired and our mother was fair-haired with blue eyes. And since I look like him and you look like her…'
Joanna nodded. 'Nobody would think we were brother and sister. So what shall we do with the letter?'
'The correct thing, I believe, is to throw it into the fire.' I did so, and Joanna watched.
Then she got up and went to the window. 'I wonder who wrote it?'
'We will probably never know.'
Joanna was silent for a moment. 'When I think about it, I'm not sure that it's so funny after all. I thought they… liked us down here.'
'They do,' I said. 'This is just some half-mad stupid person.'
'I suppose so. But it's cruel!'
As she went out into the sunshine, I thought that she was quite right. It was cruel. Someone hated us living here - someone hated Joanna's stylish beauty - somebody wanted to hurt us. To laugh was perhaps the best thing to do. But it still wasn't funny…
Dr Griffith came to the house that morning. I had arranged for him to examine me once a week. I liked Owen Griffith. He was awkward in the way he moved, but he had very gentle hands.
His report on my progress was encouraging. Then he said, 'Are you feeling all right? I sense that something has upset you today?'
'Not really,' I said. 'But a rather unpleasant anonymous letter arrived this morning.'
He dropped his bag on the floor. 'Are you telling me that you've also had one of them?'
I was interested. 'There have been other such letters, then?'
'Oh, yes.'
'I see,' I said. 'I thought that someone didn't like strangers living here.'
'No, no, it's nothing to do with that. It's just… What did it say?' Suddenly his face went red. 'Sorry, perhaps I should not ask?'
'I am happy to tell you,' I said. 'It just suggested that the very lively girl I had brought here to live with me was not my sister! And that is a polite translation.'
'How disgusting! I do hope your sister is not too upset.'
'Joanna', I said, 'found it very funny. And that is the best way to treat something so totally stupid.'
'Yes,' said Owen Griffith. 'But the trouble is, that once this sort of thing starts, it just gets bigger. It is a type of madness, of course.'
I nodded. 'Have you any idea who is doing it?'
'No, I wish I had. You see, there are usually two reasons for sending anonymous letters. Either it is particular and the letters are sent to one person or group of people, by someone who is angry with them for something that has happened. It is unkind and disgusting, but it's not always mad, and it's usually fairly easy to find out who the writer is. But if it is general and not particular, then it is more serious. The letters are sent to lots of people who are not connected by any bad treatment of the writer. This is because the main purpose of such letters is to express some deep problem in the writer's mind. And that is definitely a form of madness. Also, when you eventually find out who the writer is, it is often a real shock, and rather frightening. I remember some anonymous letters being sent when I was working in the north of England, and although they were simply about personal hatred, the situation still frightened me.'
'Have people in Lymstock been receiving these letters for a long time?' I asked.
'I don't think so. But, of course, people who get these letters don't usually tell anyone.' He paused. 'I've had one myself. Symmington, the lawyer, he's had one. And one or two of my patients have told me about them.'
'Are they all about the same sort of thing?'
'Oh yes. s@x is always the main subject.' He smiled. 'Symmington was accused of being involved with his secretary, Miss Ginch, who wears big glasses and has a nose like a bird's beak. Symmington took it straight to the police. My letters said that I had been involved with several of my lady patients. They're all quite childish, but they can still be dangerous.'
'I suppose they can.'
'You see,' he said, 'one day, one of these letters will, by chance, be accurate. And then, goodness knows what may happen! Also, some people see something written down and immediately believe that it's true. Then things can become very unpleasant.'
مشارکت کنندگان در این صفحه
تا کنون فردی در بازسازی این صفحه مشارکت نداشته است.
🖊 شما نیز می‌توانید برای مشارکت در ترجمه‌ی این صفحه یا اصلاح متن انگلیسی، به این لینک مراجعه بفرمایید.