سرفصل های مهم
فصل 14
توضیح مختصر
زمان مطالعه

12 دقیقه

سطح

ساده
دانلود اپلیکیشن «زیبوک»
این فصل را می‌توانید به بهترین شکل و با امکانات عالی در اپلیکیشن «زیبوک» بخوانید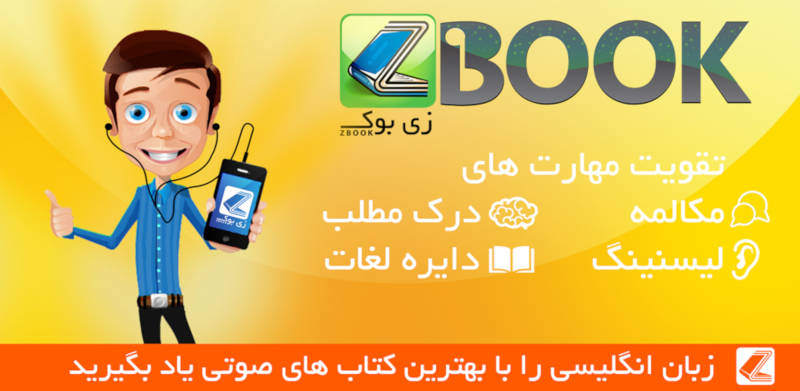 متن انگلیسی فصل
CHAPTER FOURTEEN
'So you see,' said Mrs Dane-Calthrop, 'I was quite right to call in an expert.'
I looked at her, surprised. 'But did you? Who was it? What did he do?'
We were all at the vicarage. The rain was pouring down outside and there was a pleasant wood fire.
'It wasn't a he,' said Mrs Dane-Calthrop and turned to where Miss Marple sat knitting. 'That's my expert. Jane Marple. She knows more about human evil than anyone I've ever known.'
'I don't think you should put it quite like that, dear,' said Miss Marple.
'But you do.'
So Miss Marple put down her knitting and explained to us what she had learned about murder. 'Most crimes are very simple. This one was. The truth was really so obvious. You saw it, Mr Burton.'
'I did not.'
'But you did. To begin with, that phrase "No smoke without fire." It annoyed you, because you understood what it was - a smoke screen. Everybody looking at the wrong thing - the anonymous letters. But the whole point was that there weren't any anonymous letters!'
'But Miss Marple, there were. I had one.'
'Oh yes, but they weren't real. Even in Lymstock there are plenty of scandals, and any woman living in the place would have known about them and used them. But a man isn't usually interested in gossip - especially a man like Mr Symmington. So if you look through the smoke and come to the fire you see that just one thing happened - Mrs Symmington died.
'So then, naturally, one thinks of who might have wanted Mrs Symmington dead, and of course the first person one thinks of is, I am afraid, the husband. And one asks is there any reason? - for example, another woman?
'And the very first thing I hear is that there is a very attractive young governess in the house. So clear, isn't it? I'm afraid that when older gentlemen fall in love, they get the disease very badly. It's a madness. And for Mr Symmington, only his wife's death would solve his problem, because he wanted to marry Elsie. He wanted everything, his home, his children, his respectability. And the price he would have to pay for that was murder.
'But he knew that if a wife dies unexpectedly, the first suspect is the husband. So he created a death which seemed to be the result of something else. He created an anonymous letter writer. And the clever thing was that the police were certain to suspect a woman - and they were quite right in a way. All the letters were a woman's letters; he copied them from the letters in the case in the north of England that Dr Griffith had told him about. He took words and phrases from them and mixed them up, and the result was that the letters definitely represented a woman's mind.
'He knew all the tricks that the police use, handwriting and typewriting tests. So he typed all the envelopes before he gave away the typewriter to the Women's Institute, and he cut the pages from the book at Little Furze when he was waiting in the sitting room one day. People don't open books of sermons much!
'And finally, when he had got his false Poison Pen established, he organized the real thing. A sunny afternoon when the governess and the boys and his stepdaughter would be out, and the servants were having their regular day off. He couldn't know that Agnes would quarrel with her boyfriend and come back to the house.'
Joanna asked, 'But what did Agnes see?'
'I don't know. But I would guess that she saw nothing.'
'So she imagined it all?'
'No, no, my dear, I mean that she stood at the window all the afternoon waiting for her boyfriend to come and say sorry and that - surprisingly - she saw nothing. That is, no one came to the house at all, not the postman, nor anybody else. And afterwards she understood that this was very strange - because Mrs Symmington had received an anonymous letter that afternoon.'
'Didn't Mrs Symmington receive one?' I asked, confused.
'But of course not! Her husband just mixed the cyanide with the pills she took every day after lunch. All Symmington had to do was to get home as usual, call his wife, get no answer, go up to her room, drop a little cyanide in the glass of water she had used to swallow the pills, throw the anonymous letter into the fireplace, and put by her hand the torn bit of paper with "I can't go on" written on it.' Miss Marple turned to me. 'You were quite right about that, too, Mr Burton. A "torn bit of paper" was all wrong. People don't leave suicide notes on torn bits of paper. They use a sheet of paper. Yes, the torn paper was wrong and you knew it.'
'You are rating me too high,' I said. 'I knew nothing.'
'But you did, Mr Burton. Otherwise why were you immediately interested in the message your sister left on the telephone pad?'
I repeated slowly, ' "Say that I can't go on Friday" - I see! I can't go on?'
Miss Marple smiled at me. 'Exactly. Mr Symmington saw a similar message that his wife had written and understood how he might use it. So he tore off the words he wanted for when the time came - a message in his wife's handwriting.'
'Was there anything else clever that I did?' I asked.
Again Miss Marple smiled at me. 'You told me the most important thing of all - that Elsie Holland had never received any anonymous letters.'
'Do you know,' I said, 'last night I thought that was why she must be the letter writer.'
'Oh dear, me, no… The person who writes anonymous letters almost always sends them to herself as well. No, no, the fact interested me for another reason. Because it was Mr Symmington's one weakness. He couldn't bear to write an unpleasant letter to the girl he loved. And that is how I knew he had killed his wife.' Joanna said, 'And he killed Agnes. Why?'
'He probably heard her telephoning Partridge, saying that she was worried about Mrs Symmington's death. He couldn't risk the idea that she might know something.'
'But he was at his office all that afternoon?'
'I think he killed her before he went. Miss Holland was in the kitchen. He just opened and shut the front door as though he had gone out, then slipped into the little cloakroom and waited there until Agnes was alone in the house.'
Joanna said, 'But what about Aimee Griffith? The police actually saw her write that letter.'
'Yes, of course,' said Miss Marple. 'She did write that letter.'
'But why?'
'Oh, my dear, Miss Griffith had been in love with Symmington all her life. She probably thought, after Mrs Symmington's death, that perhaps - well -' Miss Marple coughed delicately. 'And then the gossip began spreading about Elsie Holland and I expect that upset her badly. So she thought, why not add one more anonymous letter, and frighten the girl away?'
'Well,' said Joanna. 'What happened next?'
'I think,' said Miss Marple, 'that when Miss Holland showed that letter to Symmington he knew at once who had written it, and he saw a chance to make himself safe. So he took the family to tea at the Griffiths's house and easily managed to hide the torn-out book pages under the stairs. Which was also a very clever detail as it reminded everyone of where Agnes's body had been found.'
'Right,' I said. 'But there's one thing I can't forgive you for, Miss Marple - using Megan.'
Miss Marple looked at me over her glasses. 'Mr Burton, something had to be done. There was no proof against this very unpleasant man. I needed someone to help me, someone clever and with great courage.'
'It was very dangerous for her.'
'Yes, it was dangerous, but we are not put into this world, Mr Burton, to avoid danger when an innocent person's life is at risk. You understand me?'
I understood.
مشارکت کنندگان در این صفحه
تا کنون فردی در بازسازی این صفحه مشارکت نداشته است.
🖊 شما نیز می‌توانید برای مشارکت در ترجمه‌ی این صفحه یا اصلاح متن انگلیسی، به این لینک مراجعه بفرمایید.