سرفصل های مهم
فصل 08 - 02
توضیح مختصر
زمان مطالعه

7 دقیقه

سطح

ساده
دانلود اپلیکیشن «زیبوک»
این فصل را می‌توانید به بهترین شکل و با امکانات عالی در اپلیکیشن «زیبوک» بخوانید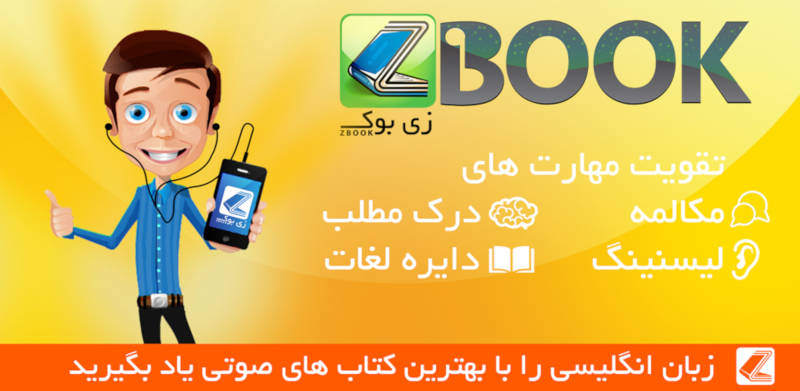 متن انگلیسی فصل
Then a door opened and Superintendent Nash stepped out into the hall. 'Oh, Mr Burton, I'd like to speak to you. You got here very quickly? How did you know?'
I said that Megan had rung me up; and followed him into a little morning room.
'I hear that you telephoned last night and asked about this girl? Why was that?'
I told him about Agnes's telephone call to Partridge and how she had not come to tea as arranged.
He said, 'Yes, I see. Well, it's murder now. The question is, what did the girl know? Did she say anything to Partridge?'
'I don't think so.'
'Well, I'll come up and ask her when I've finished here.'
'What happened?' I asked.
'Well, it was the servants' day off. Rose comes from Nether Mickford, and in order to get there she has to catch the half-past two bus. So yesterday Rose went off at two twenty-five. Symmington left for his office at twenty-five to three. Elsie Holland and the children went out at a quarter to three. Megan Hunter went out on her bicycle about five minutes later. Agnes was then alone in the house. She normally left between three o'clock and half-past three, but yesterday it is clear that she didn't, because she was still in her uniform when we found her body.'
'How was she killed?'
'She was first hit on the back of the head. Afterwards a small kitchen knife was pushed in the base of the skull, immediately killing her.'
'Very cold-blooded.' I said. 'Who did it? And why?'
'I don't suppose', said Nash slowly, 'that we shall ever know exactly why. But we can guess.'
'Did she know something?'
'She knew something. Rose said she'd been upset ever since Mrs Symmington's death, and she'd been getting more and more worried, and kept saying she didn't know what to do.' He shook his head. 'If only she had come and told us what was worrying her, she would be alive today.'
'It's awful,' I said, 'not knowing.'
'Actually, I think I know what may have been worrying her. You see, on the afternoon that Mrs Symmington killed herself, both servants were supposed to be out. But actually Agnes came back to the house.'
'You know that?'
'Yes. Agnes had a boyfriend - young Rendell who works in the fish shop. On Wednesdays it closes early and he used to come here to meet Agnes. That Wednesday they had a quarrel almost as soon as they met. Rendell had received an anonymous letter saying that Agnes was seeing another man. He was very angry with her so Agnes ran back to the house.'
And?'
'Now, that letter to Mrs Symmington didn't come by post. But it had a used stamp on it so that it would look as though it had. You understand what that means?'
I said slowly, 'It means that it was pushed through the letterbox some time before the afternoon post was delivered, so that it would be amongst the other letters.'
'Exactly. So my theory is this. The girl was looking through the window, hoping that her young man would come and apologize.'
'And she saw whoever it was deliver that letter?'
'That's my guess, Mr Burton. I may be wrong, of course.'
'I don't think you are… and it means that Agnes knew who the anonymous letter writer was.'
'Yes.'
'But then why didn't she…?'
'Because the girl didn't understand what she had seen. Not at first. But the more she thought about it, the more worried she became. So she decided to ask Partridge whether she should tell someone.'
'Yes,' I said. 'And somehow, Poison Pen found out. How did she find out?'
'You're not used to living in the country, Mr Burton. First of all there's the telephone call. Who overheard it in your house?'
I thought. 'I answered the telephone. Then I called up the stairs to Partridge.'
'Mentioning the girl's name?'
'Yes - yes, I did.'
'Did anyone overhear you?'
'My sister or Miss Griffith possibly.'
'Ah, Miss Griffith was visiting. Was she going back to the village straight afterwards?'
'She was going to Mr Pye first.'
Superintendent Nash shook his head. 'That's two people who could have spread it all over the village. And then, of course, there is this house. Miss Holland, Rose - they could have heard what Agnes said. And Rendell may have told people that Agnes came back here that afternoon.'
I felt cold. I was looking out of the window. In front of me was a path and a small gate. Someone had opened the gate, had walked up to the house, and pushed a letter through the letterbox. I saw, in my mind, the woman's shape. The face was blank - but it must be a face that I knew…
'But what do you think happened yesterday?'
'I think a certain lady walked up to the front door and rang the bell. Maybe she asked for Miss Holland, or perhaps she had brought a parcel. Anyway, Agnes turned round to put her visiting card or the parcel on the table, and our caller hit her on the back of the head.'
'And then stabbed her in the neck and hid her in the cupboard?' I thought for a moment. 'But if Agnes suspected this person…'
Nash interrupted me. 'She didn't. She just thought it was "strange". She didn't suspect that she was dealing with a woman who would commit murder. You see, Mr Burton, we're dealing with someone who is highly respected!'
مشارکت کنندگان در این صفحه
تا کنون فردی در بازسازی این صفحه مشارکت نداشته است.
🖊 شما نیز می‌توانید برای مشارکت در ترجمه‌ی این صفحه یا اصلاح متن انگلیسی، به این لینک مراجعه بفرمایید.