سرفصل های مهم
فصل 06 - 02
توضیح مختصر
زمان مطالعه

8 دقیقه

سطح

ساده
دانلود اپلیکیشن «زیبوک»
این فصل را می‌توانید به بهترین شکل و با امکانات عالی در اپلیکیشن «زیبوک» بخوانید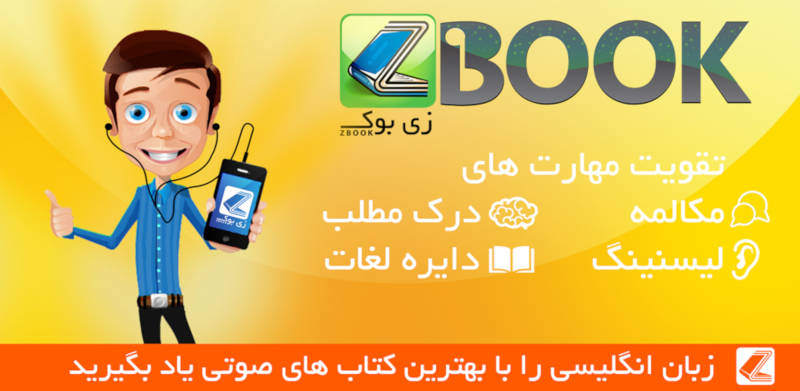 متن انگلیسی فصل
II
It is difficult to remember exactly what happened next. But I do know that several people called on us. Aimee Griffith came on the morning after the inquest and managed, as usual, to annoy me immediately. Joanna and Megan were out, so I saw her alone.
'Good morning,' she said. 'I hear you've got Megan Hunter here?'
'We have.'
'It's very good of you. But it must be so difficult for you, so I came up to say she can come to us if you like. I can easily make her useful in the house.'
'How kind of you,' I replied. 'But we like having her. And she wanders about quite happily.'
'I'm sure that's true. Wandering is all she ever does. But, being so stupid, I suppose she can't help it.'
'Oh, I think she's rather an intelligent girl.'
Aimee Griffith gave me a long look. 'That's the first time I've ever heard anyone say that. When you talk to her, she looks through you as though she doesn't understand what you are saying!'
'She probably just isn't interested,' I said.
'If so, she's extremely rude.'
'That may be. But not stupid.'
Miss Griffith replied, What Megan needs is good hard work, something to give her an interest in life. She's much too old to spend her time doing nothing.'
'It's been rather difficult for her to do anything much so far,' I said. 'Mrs Symmington always seemed to think that Megan was about twelve years old.'
'I know,' Miss Griffith agreed. 'Of course she's dead now, poor woman, but I'm afraid I had little respect for Mrs Symmington, although of course I never suspected the truth.'
'The truth?' I said sharply.
Miss Griffith's face went red. 'I was very sorry for di@k Symmington when everyone heard about it at the inquest. It was awful for him.'
'But you must have heard him say that there was not a word of truth in that letter?'
'Of course he said so. A man's got to protect his wife. And di@k would.' She paused. 'You see, I've known di@k Symmington a long time.'
'Really? But your brother told me that you only came to Lymstock a few years ago.'
'Oh yes, but when we lived in the north of England, di@k Symmington used to come and stay near us. I've known him for years.' Her voice had softened. 'I know di@k very well…. He's a proud man, and very private. But he's the sort of man who could be very jealous.'
'That would explain,' I said, 'why Mrs Symmington was afraid to show him the letter. She was afraid that he might not believe it wasn't true.'
Miss Griffith looked at me angrily. 'Do you really think that any woman would swallow cyanide because of something that wasn't true? If an innocent woman gets some unpleasant anonymous letter, she laughs and throws it away. That's what I -' she paused suddenly, and then finished, 'would do.'
But I had noticed that pause. 'I see,' I said. 'So you've had one, too?'
Aimee Griffith looked straight into my eyes. 'Well, yes. But I didn't let it worry me! I read a few words of it, then threw it straight into the wastepaper bin.'
I wanted to reply, 'No smoke without fire!' but I stopped myself and went back to talking about Megan.
'Do you know anything about Megan's financial position? Will it be necessary for her to earn her living?'
'I don't think it's necessary. Her father's mother left her a small income. I believe. And di@k Symmington would always give her a home. No, it's the principle that matters.'
'What principle?'
'Work, Mr Burton. Work is good for men and for women. The one unforgivable sin is idleness.'
'Have you never thought, Miss Griffith,' I replied, 'that you would probably not be able to take a fast train to London if little George Stephenson, who invented the steam engine, had been out working instead of standing about, bored, in his mother's kitchen. For it was then that he suddenly became interested in the strange behaviour of the kettle lid?'
But Aimee Griffith was not persuaded. 'You are like most men, Mr Burton, you dislike the idea of women working. And you are just like my parents. I wanted to study to be a doctor. But they refused to pay for me to do that, although they paid happily for Owen to become a doctor.'
'I'm sorry about that,' I said. 'It was hard on you -'
She went on quickly, 'Oh, I'm not upset about it now. My life is busy and active. But I do still speak out against that stupid idea that a woman's place is always in the home.'
'I'm sorry if I offended you,' I said. 'And I don't think Megan's place is being in the home at all.'
'No, poor child. She doesn't fit in anywhere, I'm afraid. Her father, you know- '
She paused and I said, 'I don't know. Everyone says "her father" very quietly, and that is all. What did the man do? Is he alive still?'
'I really don't know. But he went to prison, I believe. And he was very strange. That's why Megan is rather difficult to be with.'
'Joanna is very fond of Megan,' I said.
Aimee said, 'Your sister must find it so boring down here.' And as she said it, I learnt that Aimee Griffith disliked my sister. It was there in the smooth sound of her voice. 'We all wonder why you have both chosen to bury yourselves in such an out-of- the-way place.'
It was a question and I answered it. 'It was because of my doctor's orders. He told me to come somewhere very quiet where nothing ever happened.' I paused. 'Not quite true of Lymstock now.'
'No, no.' She sounded worried and got up to go, then stopped. 'You know, we must try to stop it, all this unpleasantness!'
'Aren't the police doing anything?'
'I suppose so. But we ought to take control of it ourselves.' She said goodbye quickly and went away.
مشارکت کنندگان در این صفحه
تا کنون فردی در بازسازی این صفحه مشارکت نداشته است.
🖊 شما نیز می‌توانید برای مشارکت در ترجمه‌ی این صفحه یا اصلاح متن انگلیسی، به این لینک مراجعه بفرمایید.