سرفصل های مهم
فصل 09 - 05
توضیح مختصر
زمان مطالعه

8 دقیقه

سطح

ساده
دانلود اپلیکیشن «زیبوک»
این فصل را می‌توانید به بهترین شکل و با امکانات عالی در اپلیکیشن «زیبوک» بخوانید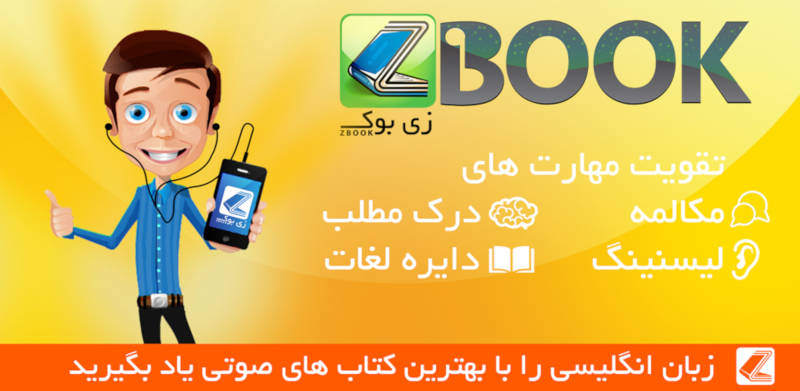 متن انگلیسی فصل
V
After lunch I took the book down to the police station.
They were excited. They tested it for fingerprints, but they didn't find any of interest. There were mine, and Partridge's because she cleaned very carefully, but nobody else's.
I asked Nash how he was getting on. 'We're narrowing it down. We know the people it couldn't be.'
'Ah,' I said. 'And who remains?'
'Miss Ginch. She had arranged to meet someone yesterday afternoon at a house they were selling not far along the road from the Symmingtons'. And the day of Mrs Symmington's suicide, which was Miss Ginch's last day at Symmington's office, she could also have walked past the house when she went out to get some stamps.'
'Who else remains as a suspect?'
Nash looked very straight ahead of him. 'You'll understand that we can't decide to leave out anybody.'
'No,' I said. 'I see that.'
He said, 'Miss Griffith went to Brenton for a meeting of the Red Cross yesterday. She arrived rather late.'
'You don't think…'
'No, but I don't know. Miss Griffith seems a very healthy- minded woman but…'
'What about last week? Could she have put the letter in the letterbox?'
'It's possible. She was shopping in the town that afternoon. The same is true of Miss Emily Barton. She was out shopping yesterday afternoon and she went to see some friends on the road past the Symmingtons' house the week before.'
I shook my head. I remembered Miss Emily coming in yesterday so bright and happy and excited… Yes, excited… surely not because…
'And there's Mr Pye,' Nash said. 'A strange character - not, I think, a very nice character. And he says he was alone in his garden on both occasions.'
'So you're not only suspecting women?'
'I don't think a man wrote the letters, but we've got to include everybody. Because this is a murder case. You're all right,' he smiled, 'and so is your sister. And Mr Symmington didn't leave his office, and Dr Griffith was visiting patients.'
I said, 'So your suspects are down to those four - Miss Ginch, Mr Pye, Miss Griffith and Miss Barton?'
'Oh, no, no, we've got a couple more - as well as the vicar's wife.'
'You've thought of her?'
'We've thought of everybody, and Mrs Dane-Calthrop could have done it. She was in the woods bird-watching yesterday afternoon - and the birds can't speak for her.'
He turned sharply as Owen Griffith came into the police station. 'Hello, Nash. I heard you wanted to speak to me.'
Nash said, 'Mrs Symmington was taking some pills that you gave her. Would too many of those have killed her?'
'Not unless she'd taken about twenty-five of them! Anyway, there's no doubt about the cause of death. It was cyanide.'
'Oh, I know that - I only thought that when committing suicide, you'd prefer to take a lot of pills that would make you go to sleep, rather than to take cyanide.'
'Oh, right. But cyanide is almost certain to kill you. With the pills it might have been possible to save her if she was found quickly.'
'I see, thank you, Dr Griffith.'
Griffith left, and I walked slowly up the hill to Little Furze. Joanna was out, and there was a note written on the telephone pad.
If Dr Griffith rings up, I can't go on Tuesday, hut could manage Wednesday or Thursday.
I went into the sitting room, sat down and tried to think the whole thing over. Owen's arrival had interrupted my conversation with the superintendent, who had just mentioned two other people as being possible suspects. I wondered who they were.
Partridge, perhaps? After all, the book with the pages cut out had been found in this house. But who was the other? Somebody that I didn't know?
I closed my eyes and considered four people in turn. Gentle little Emily Barton? What points were there actually against her? Controlled from early childhood? Her dislike of discussing anything 'not very nice'? Was that actually a sign of an inner interest in such things?
Aimee Griffith? Surely nobody could control her. Cheerful and successful. Yet there was something… Ah, yes! Owen Griffith saying, 'We had some anonymous letters sent to people in the north of England when I was working there.' Had that been Aimee Griffith?
No, because they'd found the writer of those. Griffith had said it was a schoolgirl.
Why did I suddenly feel so cold and upset?
Perhaps it was Aimee Griffith, not the schoolgirl? And Aimee had started her tricks again. And that was why Owen Griffith was looking so unhappy. He suspected his sister.
Mr Pye? Not a very nice little man. I could imagine him arranging the whole business… laughing…
Then that message on the telephone pad in the hall… why did I keep thinking of it? Griffith and Joanna - he was falling in love with her. No, that wasn't why the message worried me. It was something else…
My thoughts were going round and round and I kept repeating to myself, 'No smoke without fire. No smoke without fire… That's it … it all fits together…'
Then I was suddenly in the church and Elsie Holland was getting married to Dr Griffith and the Reverend Dane-Calthrop was reading the service in Latin. And in the middle of it Mrs Dane-Calthrop jumped up and cried, 'It's got to be stopped!' Then I woke up, and I was in the sitting room of Little Furze and Mrs Dane-Calthrop had just come through the French windows and was standing in front of me saying, 'It has got to be stopped, I tell you.'
I jumped up. 'Sorry, what did you say?'
Mrs Dane-Calthrop banged a small table with her hand. 'It's got to be stopped. These letters! Murder! We can't go on having poor children like Agnes Woddell killed!'
'You're quite right,' I said. 'But what do you suggest we do?'
'I said this wasn't an evil place. I was wrong. It is.'
'Yes, but what are you going to do?'
'I'm going to call in an expert. Someone who knows all about evil!'
Before I could say anything, Mrs Dane-Calthrop went out into the garden again.
مشارکت کنندگان در این صفحه
تا کنون فردی در بازسازی این صفحه مشارکت نداشته است.
🖊 شما نیز می‌توانید برای مشارکت در ترجمه‌ی این صفحه یا اصلاح متن انگلیسی، به این لینک مراجعه بفرمایید.