سرفصل های مهم
فصل 05 - 03
توضیح مختصر
زمان مطالعه

7 دقیقه

سطح

ساده
دانلود اپلیکیشن «زیبوک»
این فصل را می‌توانید به بهترین شکل و با امکانات عالی در اپلیکیشن «زیبوک» بخوانید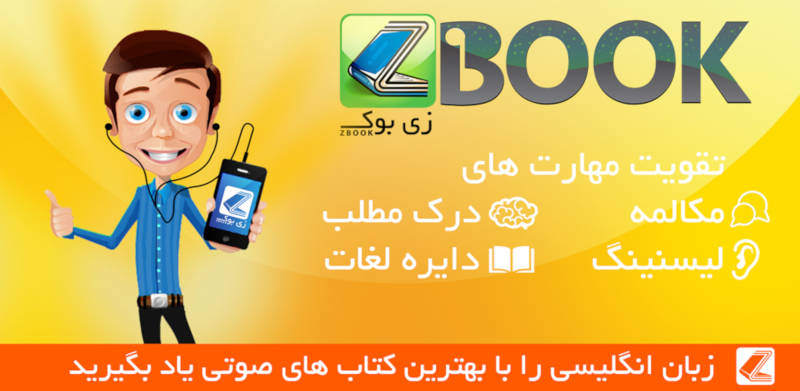 متن انگلیسی فصل
Joanna and I went on into the house. The front door was open and it seemed easier than ringing the bell, especially when we heard Elsie Holland's voice from inside the sitting room.
'But, Mr Symmington, you must eat something. You haven't had anything since lunchtime yesterday, and you will be ill if you don't eat or drink.'
Symmington said, 'You're very kind, Miss Holland, but -''
'A nice cup of hot tea,' said Elsie Holland.
Personally I would have given the poor fellow something stronger. He was sitting in a chair, looking very confused. But he took the tea, and said, 'Thank you so much, Miss Holland. You are being so good to me.'
'It's nice of you to say that, Mr Symmington. And don't worry about the children - I'll look after them. Also, if I can help in any other ways, like letter writing or telephoning, please do ask me.'
Then, as Elsie Holland turned to go, she saw us and hurried out into the hall.
'Isn't it terrible?' she whispered.
'Can we speak to you for a moment?' asked Joanna.
Elsie Holland led the way into the dining room. 'It's been awful for Mr Symmington. It's been such a shock. But, of course, Mrs Symington had been behaving strangely for some time. She had been very nervous, and often crying.'
'What we really came for,' said Joanna, 'was to ask if Megan could stay with us for a few days - that is if she'd like to come?'
Elsie Holland looked surprised. 'Megan? I don't know. I mean, one never knows what she is going to feel about anything.' Joanna said, 'We thought it might be a help.'
'Oh well, of course it would. I mean, I haven't really had time to pay much attention to Megan. I think she's upstairs somewhere. I don't know if -'
Joanna looked at me and I went quickly out into the hall.
I found Megan in a room at the top of the house. The curtains were drawn across the windows and she was curled up on a bed in the dark like a frightened animal.
'Megan,' I said gently.
She looked at me, but she did not move.
'Megan,' I said again. 'Joanna and I have come to ask you if you would like to come and stay with us for a few days.'
'Stay with you? In your house?' Her expression did not change.
'Yes.'
'You mean, you'll take me away from here?'
'Yes, Megan.'
Suddenly she began to shake all over. 'Oh, do take me away! Please. It's so awful, being here, and feeling so evil. Can we go now?'
'Well, when you've packed a few things that you'll need. I'll be downstairs.'
I returned to the dining room. 'Megan's coming,' I said.
'Oh, that is good,' Elsie Holland replied. 'It will stop her thinking about herself all the time. And it will be so good for me not to have to think about her as well as everything else. I hope she won't be too difficult. Oh dear, there's the telephone. I must go and answer it.' She hurried out of the room.
Joanna said, 'What an angel!'
'You said that rather unkindly,' I told her. 'And Miss Holland is obviously very dependable.'
'Very. And she knows it.'
Before I could reply there was the sound of a suitcase bumping down the stairs. It annoyed me that Joanna had to lift it into the car. I could manage with one stick now, but I couldn't do anything that needed real strength. Anyway, we all got in and she drove off.
But, as soon as we reached Little Furze and went into the sitting room, Megan sat down and burst into tears. She cried loudly, like a small child so I quickly left the room and went to find something that might cheer her up.
When I came back I handed Megan a glass.
'What is it?'
'A cocktail,' I said.
Her tears immediately stopped. 'I've never drunk a cocktail.' She tasted the drink carefully, then a big smile spread over her face, and she swallowed the rest all at once. 'It's lovely. Can I have another?'
'No.'
'Why not?'
'In about ten minutes you'll probably understand.'
'Oh!' Megan turned to Joanna. 'It is so kind of you to have me here. I am really very grateful.'
'Please don't be grateful,' said Joanna. 'We are glad to have you here. Jerry and I are so bored because we can't think of any more things to say to each other.'
'But now,' I said, 'we shall be able to have lots of interesting discussions about Shakespeare's characters - Goneril and Regan perhaps.'
Megan suddenly smiled. 'I've been thinking about that. They behaved badly because that awful old father of theirs always forced them to be so grateful. When you have to keep saying "thank you" and "how very kind", it would make you want to be very unpleasant for a change.'
'I'm afraid I always find Shakespeare very boring,' said Joanna. 'All those long scenes where everybody is drunk and it's supposed to be funny.'
'Talking of drink,' I said. 'How are you feeling, Megan?'
'Very well, thank you.'
'Not at all confused? You can't see two Joannas or anything like that?'
'No. I just feel as though I'd like to talk rather a lot.'
'Perfect,' I said. 'Keeping a clear mind while enjoying alcohol is a great advantage to any human being.'
مشارکت کنندگان در این صفحه
تا کنون فردی در بازسازی این صفحه مشارکت نداشته است.
🖊 شما نیز می‌توانید برای مشارکت در ترجمه‌ی این صفحه یا اصلاح متن انگلیسی، به این لینک مراجعه بفرمایید.